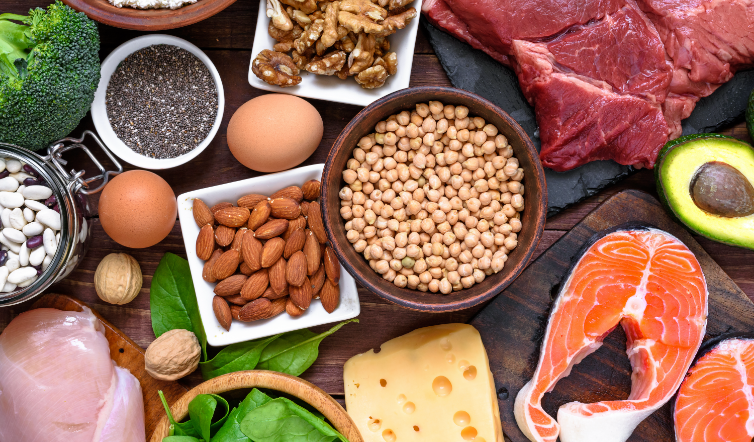 Functional Foods Growth Series
Learn what consumers want in functional ingredients, including:
What is driving the interest in these ingredients
What ingredients are considered functional
How to address potential challenges when formulating
Why Consumer Interest Has Increased for Functional Food and Beverages
Consumers' desire to improve their health and well-being through food and beverage products has sparked a search for the ideal functional ingredient mix that will meet their needs.
For more insight into this trend, we talked to Laurie Colin, Senior Technical Business Development Manager at Blue Diamond Global Ingredients.
What's driving the growth of consumer interest in functional foods/beverages?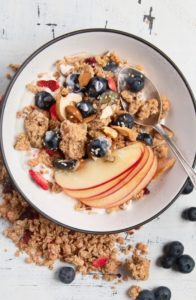 Consumers continue to be interested in getting more nutrition and health benefits from the food they eat, and less interest in empty calories that have low nutritional value. They have become better informed about functional foods and now want to be more empowered on the multiple ways in which they can improve their health via the foods they consume.
The COVID-19 pandemic has changed the way consumers look at their diets. It has brought a new focus on the health and wellness benefits functional foods can provide. The pandemic has also driven the need and sales for functional foods and beverages as consumers are taking a more proactive stance on their health, looking to what they eat to help support their overall health - both physical (increased awareness of better for-you products) and mental.
As a result of the growth, consumers are looking at various food and beverage categories for functional replacements of their everyday favorites. Functional snacks or drinks, such as a high protein cookie, granola enhanced with fiber, or even a protein-packed latte, are all examples of innovative solutions that formulators can produce to meet the high demand for functional foods and beverages.
What types of ingredients are considered functional?
In order to be considered functional, ingredients must provide health-promoting benefits in addition to their nutritive value. Functional ingredients must also qualify as "generally recognized as safe" (GRAS).
Functional ingredients could feature benefits such as protein, fiber, probiotics, prebiotics, vitamins, minerals, omega-3 fatty acids, and antioxidants. Besides health benefits, functional ingredients can also improve flavor, texture, mouthfeel, and appearance of foods.
Here is a look at some of the top functional features:
Protein is naturally found in foods including meat, nuts, legumes, eggs and dairy
Dietary fiber performs various roles in the digestive tract and is found in whole grains, nuts, legumes fruits and vegetables.
Vitamins and minerals found in foods deliver a range of different functions to benefit the body's growth and health.
Fatty acids, such as omega-3 and omega-6, as well as mono and polyunsaturated fats.
What benefits are consumers expecting from functional foods?
Health benefits associated with functional ingredients include heart health, energy/sports performance, gut health, immunity, blood glucose control, weight management, improved sleep and brain health.
One of the most interesting developments in protein has been the move to alternative protein sources, with whey and other dairy proteins now being replaced with plant-based options. Initially, these plant-based options were mainly based on soy, but now there is a large and growing range of alternatives sourced from vegetables, potatoes, grains, nuts, and seeds.
Also, consumer interest in fiber is experiencing a resurgence largely due to an increased focus on digestive health in association with immune health.
What are the most common challenges when it comes to formulating with functional ingredients?
Consumers are looking for ways to make healthy eating easier, but these healthier options must taste good and must be easily accessible and part of their everyday life. Functional ingredients can add off-flavors, off-colors, reduce the shelf-life of foods, add cost, add complexity to the ingredient label, create regulatory risks, and create sourcing challenges.
It is important to balance function with familiarity and keep a clean label by using recognizable ingredients. Taste is king, and the functional food/beverage must have the desired taste and texture and appearance that consumers expect. Achieving the required amount of functional ingredient to achieve benefit while maintaining the desired flavor and texture characteristics is vital. Also, consumers must understand the value of the functional ingredient(s) and be willing to pay more for these benefits.
How do almonds meet the demand for functional foods/beverages?
Almonds provide functionality with appealing neutral flavors and color. They are great to have on product labels, present low regulatory risks, are a reasonable cost and there is a consistent supply.
Most nuts have an FDA-approved qualified health claim that states: "Scientific evidence suggests but does not prove that eating 1.5 ounces per day of most nuts as part of a diet low in saturated fat and cholesterol may reduce the risk of heart disease."1
Almonds also possess nutrients and other beneficial compounds and are considered "superfood." They contain plant-based protein, insoluble dietary fiber, vitamins, minerals (riboflavin, magnesium, copper, manganese, calcium, iron, potassium,
magnesium, phosphorus), and healthy fats (mono and polyunsaturated fats).
While plant-based ingredients are ideal for formulating for innovative, functional foods, such as non-dairy custard, many plant-based proteins often leave consumers with an undesired texture and beany-taste. Almond protein powder, a partially defatted almond flour ingredient, provides a deliciously sweet taste and a smooth mouthfeel that consumers expect from applications such as custards. Plus, almond protein powder offers the same protein, fiber, and antioxidants found in whole almonds.
Hungry for more expert insights from Blue Diamond's Laurie Colin? Check out the plant-based food revolution episode of "Grown in California: The Blue Diamond Almond Podcast," to hear more from Laurie and other industry experts, including Emma Ignaszewski, Bobby McCuan, CJ McClellan and Elyse Stines.
References:
1 "Guidance for Industry: Food Labeling Guide," Food and Drug Administration. January 2013.
Subscribe for More
Blue Diamond Insights