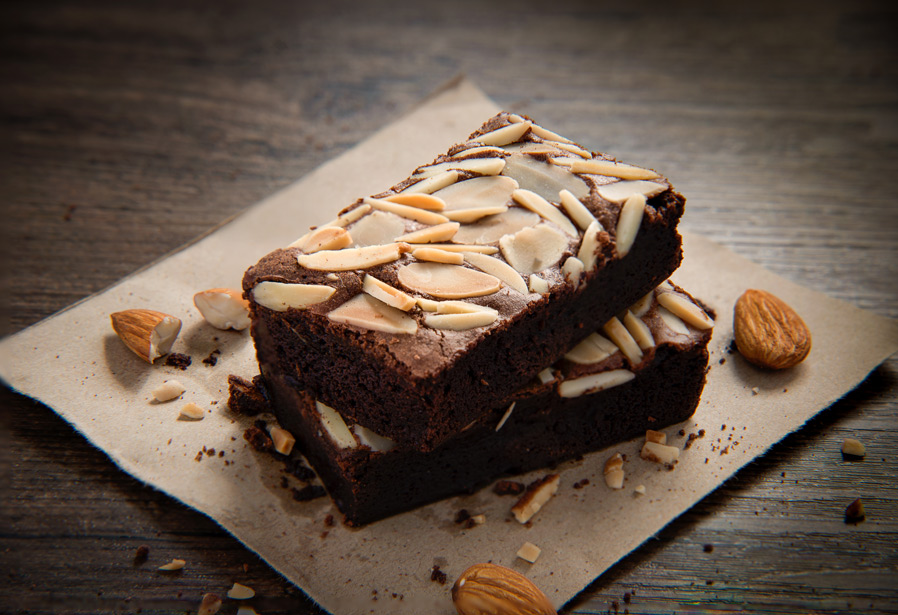 Better-For-You Bakery Series
Explore how to add nutritious value to better-for-you baked goods, like:
Almond protein cookies

 

Almond flour cake

 

Double chocolate almond brownies

 
A recent study found that the consumer interest in the affordability of products has gone up 70% in the past year1. However, despite ongoing inflation, consumers are creating room within their budgets for products they feel deliver the most value2. For example, instead of derailing nutrition goals, health-conscious consumers are now making research-backed purchase decisions when it comes to better-for-you foods. In fact, consumers are willing to pay a higher price point in return for health benefits2. This way, they can enjoy their favorite cookies, cakes, and brownies, while still getting the most nutritional value out of their purchase. 
Here are three better-for-you bakery formulations that deliver sought-after value demands: 
1. Almond Protein Cookies
Almond protein cookies satiate consumer demand for something sweet while still bringing immense nutritional value, creating a beloved better-for-you dessert alternative. Unlike other plant-based protein powders, almond protein powder incorporates seamlessly within cookie formulations thanks to its neutral taste and smooth mouthfeel. Bringing around 20 grams of protein to the cookie, almond protein powder helps consumers reach their protein goals without sacrificing taste.  
Formulators can add nutritional value and quality ingredients to baked goods by incorporating almond flour. Doing so can create a delicious, gluten-free cake. The smooth mouthfeel, texture, and clean taste of almond flour is accompanied by added health benefits including fiber and protein - providing the added nutritional bonus that not only enhances the quality of the product, but positions it as a premium, high nutritional value offering.
3. Double Chocolate Almond Brownies
Whether you prefer brownies rich and fudgy or light and fluffy, almond flour allows formulators to develop a better-for-you, nutritionally rich treat for all to enjoy and feel good about. When baking with almond flour, you can choose from extra fine blanches, extra fine natural or fine blanched almond flour to best fit the desired texture. This allows formulators to skip the additional, costly ingredients needed to balance out the flavor, texture and nutrition profile in traditional better-for-you baked goods. High in protein, fiber, antioxidants and healthy fats, formulators can reinvent the brownie for today's consumers who seek the most perceived value out of a baked indulgence. 
If you're looking for more information on how to incorporate the most value within your healthy, better-for-you bakery offerings, contact us or request a sample today.
References:
1 "Outlook 2023: Consumer Trends," IFT. December 2022.
2 "Health to remain stronger influence than price despite financial crisis, analysts predict," Just Food. 2023.
Sign Up for Monthly Access
to the Latest Insights!
Data submitted using this form will be used to provide services and may be used to send marketing materials, in accordance with our Privacy Policy.
Sign Up for Monthly Access to the Latest Insights!
Data submitted using this form will be used to provide services and may be used to send marketing materials, in accordance with our Privacy Policy.