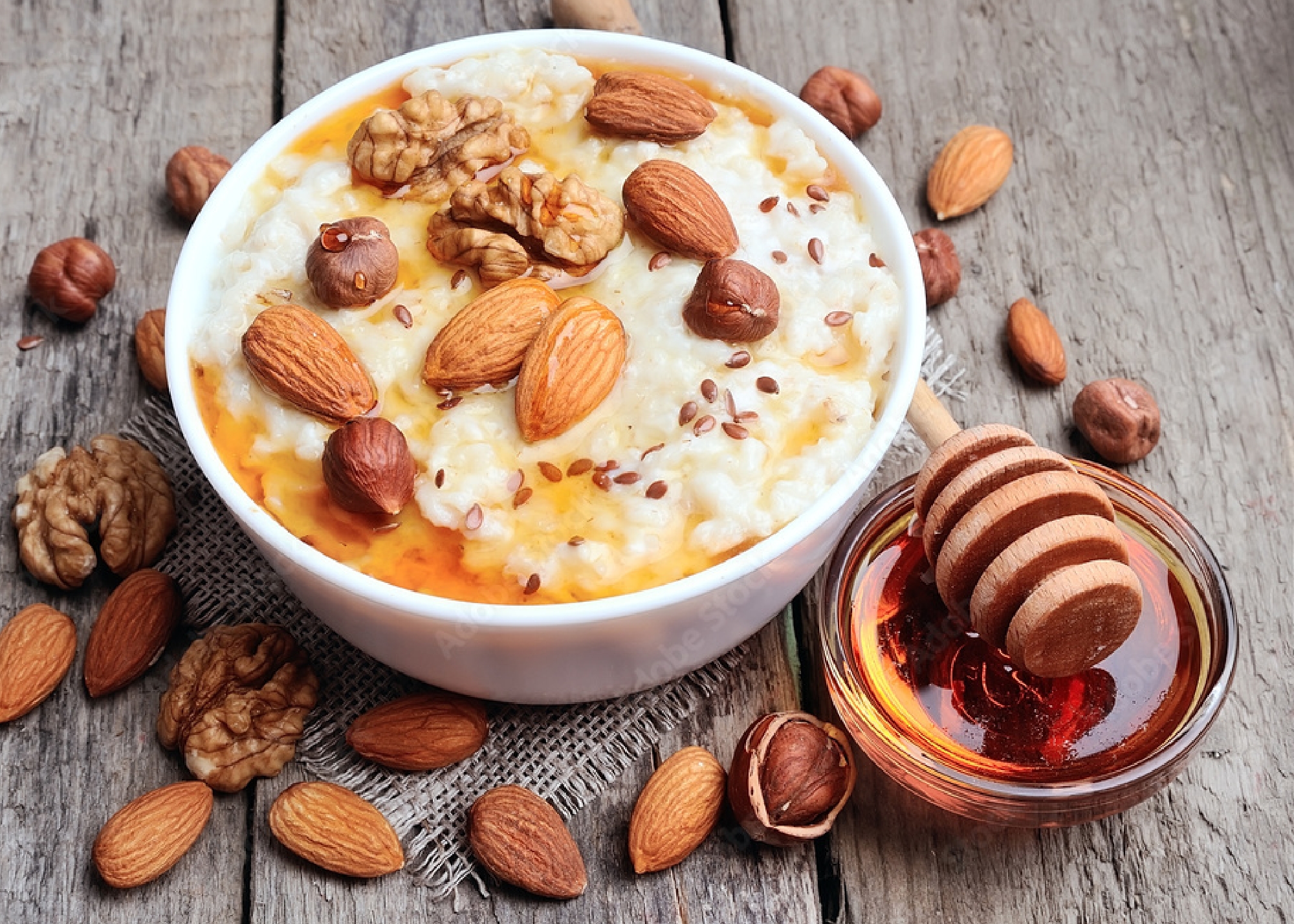 Convenience Food & Beverage Series
Discover the value almonds and almond ingredients can bring to convenience food and beverage offerings such as:
Packaged Oats
Ready-To-Drink Protein Shake
Almond Flour Wrap
Providing a convenient, healthy, and ready-to-consume product can help differentiate your offering from the competition-especially because consumers are willing to pay up for it. L.E.K. Consulting1 found that up to 70% of consumers are willing to pay a premium for natural, clean products, making the healthy to-go category a huge growth opportunity for brands. Formulators must navigate ongoing consumer trends, such as clean label and plant-based, with convenience foods and beverages that consumers can trust to grab off the shelves and enjoy with little-to-no effort involved.
Here are three ways to meet the consumer demand for convenience foods and beverages:
Honey Almond Overnight Oats: Almond inclusions are perfect for a nutritious, on-the-go breakfast such as oatmeal. Add a crunchy texture with whole, sliced, diced, slivered or split almonds, and a drizzle of almond butter to offer a combination of healthy fats, protein, and fiber. Consumers can add hot water or milk, stir, and enjoy on-the-go without needing to use a stove or get any dishes dirty in the process. As a bonus, almond ingredients compliment oat and fruit inclusions, producing both a creamy and crunchy texture.
Ready-To-Drink (RTD) Almond Protein Shake: RTD protein shakes with almond protein powder can be a midday snack, or addition to a meal. According to Statista2, the U.S. market size of supplement protein RTD beverages is expected to reach 1.82 billion USD by 2025. The incorporation of plant-based protein within a convenient bottle, allows consumers to grab-and-go without compromising nutrition. While some plant-based proteins produce an unappealing mouthfeel or "earthy" flavor, almond protein powder provides a smooth mouthfeel, with neutral, flavor masking characteristics.
To-Go Almond Flour Wrap: Provide a quick and easy lunch for gluten-free consumers with an almond flour wrap. Depending on the texture desired, formulators can choose between a natural almond flour, which offers a more natural and rustic appearance, or an extra-fine blanched almond flour, which is great for creating a soft, delicate wrap. Regardless of the almond flour variety chosen, the almond base offers a great flavor with all the healthy fats and important nutrients consumers are looking for, like fiber, magnesium and Vitamin E.
To learn more, contact our experts at the Almond Innovation Center for all your almond innovation needs. For more information and consumer trend insights, check out, "Grown in California: The Blue Diamond Almond Podcast," with our Senior Strategic Marketing Manager, CJ McClellan, and other thought leaders on the Blue Diamond Global Ingredients Team. Ready to start the innovation process to create a healthy yet convenient product? Contact us today.
References:
1 "Study quantifies how much more consumers willing to pay for healthy food," Refrigerated Frozen Food. 2018.
2 "Market size of supplement protein ready-to-drink (RTD) beverages in the United States from 2014 to 2025 (in billion U.S. dollars)," Statista. November 2020.
Sign Up for Monthly Access
to the Latest Insights!
Sign Up for Monthly Access to the Latest Insights!