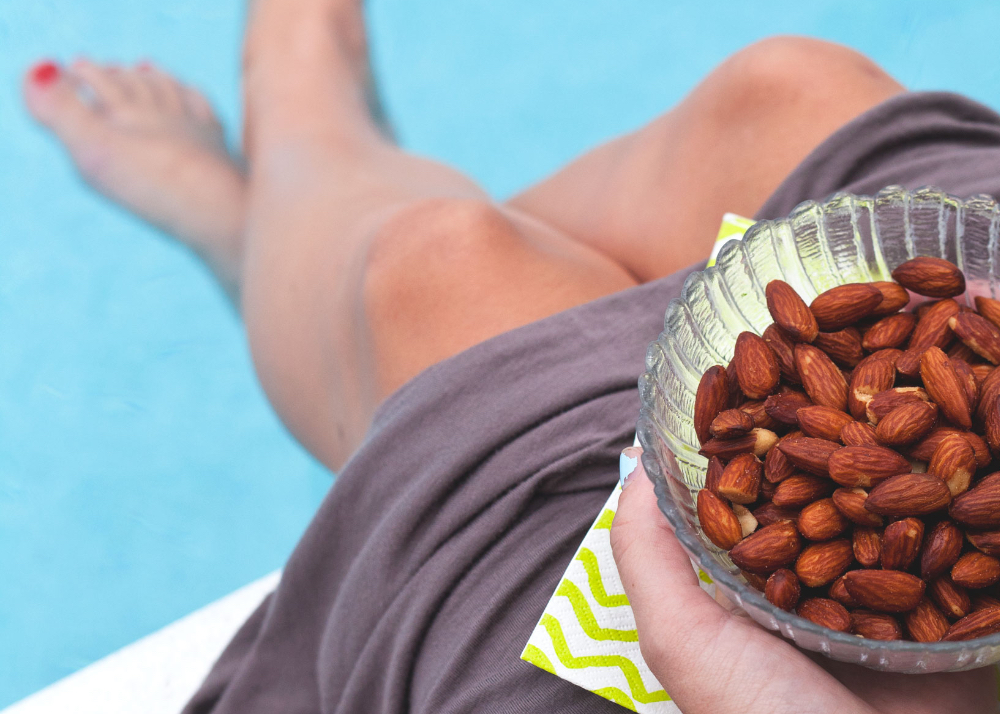 Blue Diamond R&D Director Kurt Waananen discusses:
Emerging trends in the snack market
Popular snack flavors and ingredients
How almonds are fueling new snack product innovation
Consumers are snacking more than ever and demanding greater versatility and creativity in their snack options. They also have a preference for products that offer added health benefits and simple, recognizable ingredients.
We talked with Blue Diamond R&D Director Kurt Waananen about the latest consumer snacking trends, and why product developers can rely on almonds to create products with great taste, texture and a simpler label.
1. What emerging trends do you think will be important to the snack category this coming year?
Consumers continue to show a preference for nutrient-dense snacks that are clean label, free of artificial ingredients, and low in added sugar. There is also a lot of interest in transparency and sustainability. Almonds are an ideal sustainable snacking option because the whole kernel can be consumed with very little waste in processing.
Some additional trends that will be important in the coming year include value, interest in health and immunity, and on-the-go convenience. Although on-the-go snacks were not as important during the pandemic, they will become more relevant as travel picks up and people resume more normal activities.
2. What benefits do almonds bring to snack formulations?
Taste and texture are always critically important for snacks. Almonds can bring a complimentary, nutty flavor and a desirable "crunch factor" to a range of applications. Dry roasted almonds in particular can offer a more complex flavor and crunchy texture that is ideal for trail mixes and bars.
Almonds also benefit from consumer recognition as a superfood, which means they are a natural, plant-based and nutritious ingredient. In addition to satiating protein and fiber, almonds are also a rich source of calcium and potassium, and have a healthy fat profile with low saturated fat and plenty of Omega-9 fatty acids. These attributes make almonds a standout choice for formulators looking for a healthy addition to elevate their snack bars and mixes, and contribute to a positive "health halo" that can influence consumer shopping decisions.
People also want to know the origins of the ingredients used in their snacks. All of Blue Diamond's almond ingredients come from California growing regions, aligned with consumer preference for all-natural and recognizable ingredients.
3. What are you observing in new flavor and ingredient trends in snacks?
We're seeing a continued emphasis on sweet and savory flavors as well as more adventurous flavors inspired by global cuisines. In snack and trail mixes, for example, we are noticing more diverse combinations of nuts, seeds, berries, dried tropical fruits, wasabi peas, chia sticks and more to create varied textural and flavor experiences for adventurous consumers.
Almonds have the ability to carry a wide range of seasonings and coatings, which makes them customizable to any flavor pairing or recipe. Our R&D team at the Almond Innovation Center works closely with food manufacturers to help them create products that appeal to consumers' evolving tastes, including many sweet and savory flavors. Some of the most popular flavors of dry roasted almonds for snack applications include lightly salted, honey, chocolate, and blueberry.
Article originally published June 1.
Subscribe for More
Blue Diamond Insights