Ingredients Insights
Almond Butter Excellence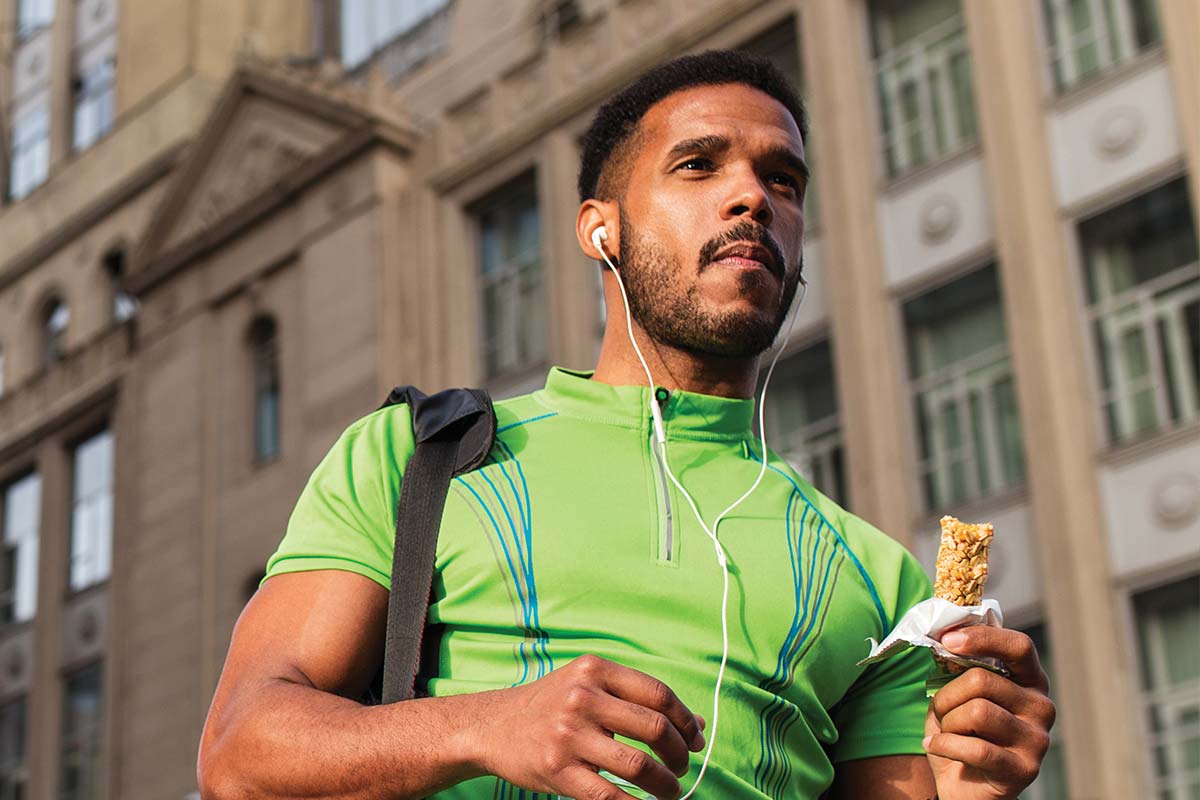 Enhance Snack Bars with Almond Butter
Blue Diamond proudly offers premium almond ingredients including almond butter. Not only does this ingredient serve as an effective alternative to other nut butters, it also falls in line with global consumer trends.
Almond butter appeals to both plant-based and low-carb consumers focused on obtaining sustained energy from natural ingredients. Some of the most popular natural energy sources utilizing almond butter are snack bars.
According to Euromonitor, the U.S. snack bar market experienced a 5.7% compound annual growth rate (CAGR) in dollar sales from 2005-2018. Outside the U.S., Europe led the industry with a 4.3% CAGR. In fact, the snack bar category was valued at $5.8 billion in 2018 alone.
Combine your snack bar with the nutritious, plant-based goodness of almond butter and you're sure to reach new levels of consumer interest.
Add Variety with Almond Butter
The use of almond butter as an inclusion across bar and snack products has steadily increased as manufacturers continue to discover its vast potential. While almond butter significantly benefits chewy, crunchy and creamy textured snacks, it also allows developers to experiment with those textures and achieve exciting variations.
Whether you're looking for a healthier top coating or a binder for bars, almond butter serves as an exceptional choice. Not only does it provide support for oats, nuts or dried fruits, it also satisfies the nutty cravings that would otherwise turn consumers to buying candy bars.
Because it provides a sweet nutty flavor profile while simultaneously reducing the overall sugar content, almond butter gives customers the permission to indulge in your products.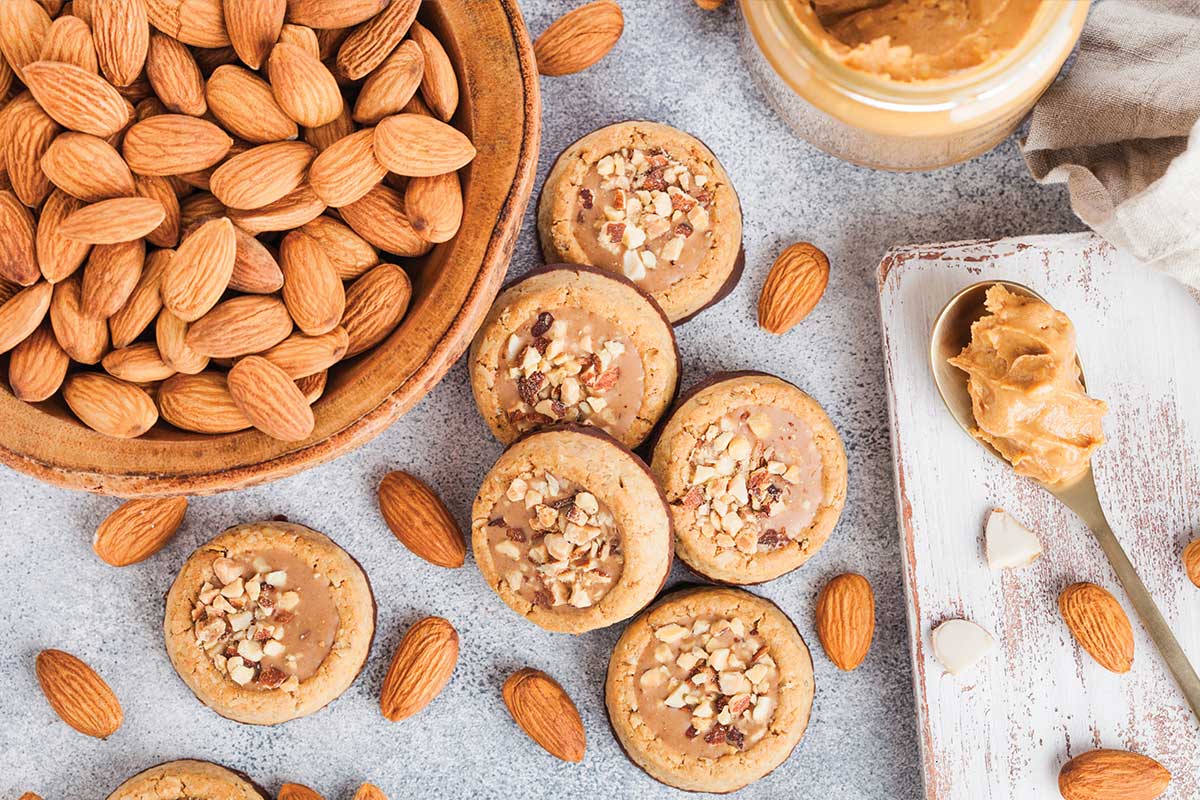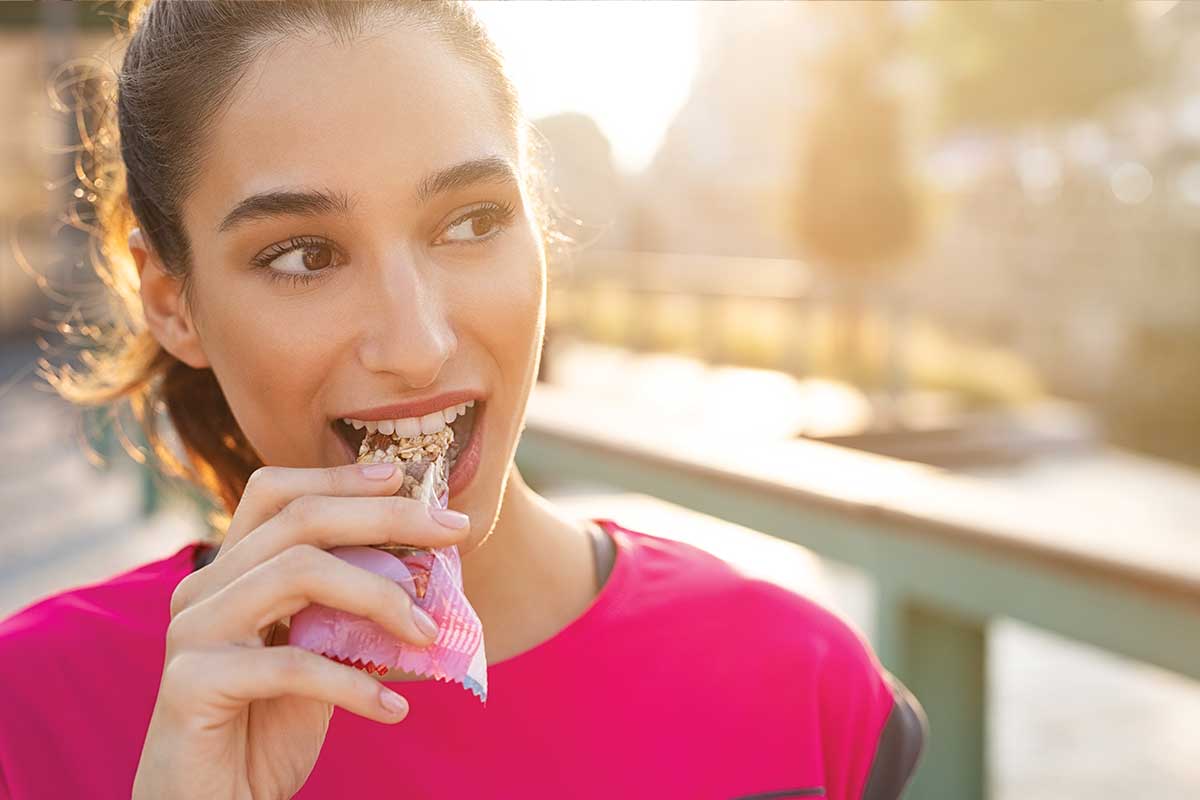 Discover Almond Butter Nutrition
Almond butter's smooth texture, sweet nutty flavor and better-for-you properties are perfect for manufacturers that promote clean, nutrient-dense products. With these benefits, it effectively blurs the line between indulgent snack bars and high-protein meal replacements.
This not only appeals to fitness-focused consumers, but also to a broader range of customers looking to include more protein in their daily diets. According to a 2019 report from Mintel, 15-20% of U.S. snack bar users say they eat bars for their functional health benefits.
Luckily, Blue Diamond Almond Butter excels as a creamy, more nutritious ingredient for bars, granola clusters, protein bites, savory snacks and much more. In fact, almonds provide essential vitamins, minerals, protein, fiber and monounsaturated fats in every 30-gram serving.
Contact Blue Diamond to explore how almond butter can enhance the taste, texture and health benefits of your signature products today.
An Almond Journey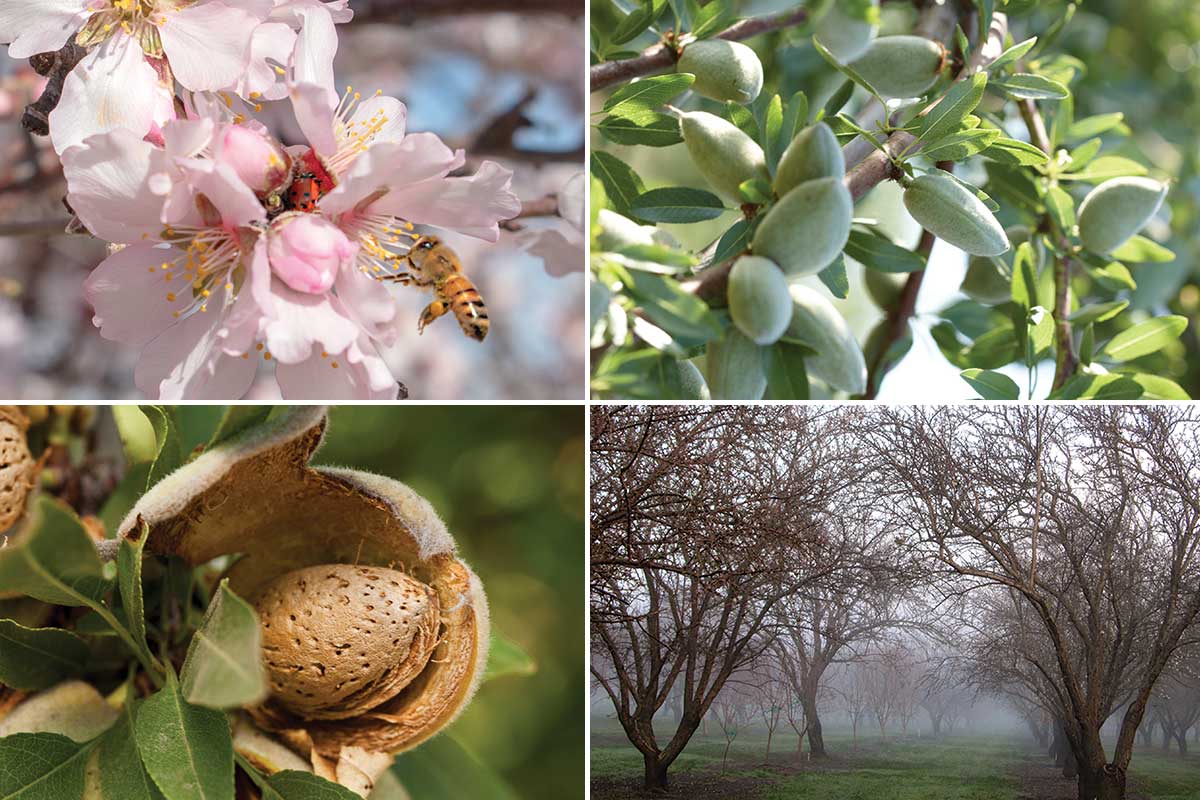 The Almond Lifecycle
Growing the world's favorite almond is no easy task. Every Blue Diamond almond goes through an intricate, coordinated journey led by teams of almond experts. Between November and early February, almond tree blossoms are budding, but need a period of cold weather to build up resources for the next season's crop. From February to early March, buds burst into bloom and bees arrive to pollinate. From March to June, almonds continue to mature, before splitting their hulls between July and August. After drying, almonds are harvested between August and October. Then, the process repeats itself. This isn't to mention the countless hours spent protecting crops from pests, engaging in sustainable farming techniques, and keeping up to date with cutting-edge technology.
Harvesting Quality
Once almond hulls are splitting between July and August, Blue Diamond growers begin the harvesting process using state-of-the-art equipment. They shake the almonds loose from their trees, sweep the almonds into neat rows, and then collect them with specialized vehicles. The almonds are then hulled, shelled, and sent to one of Blue Diamond's three groundbreaking manufacturing facilities.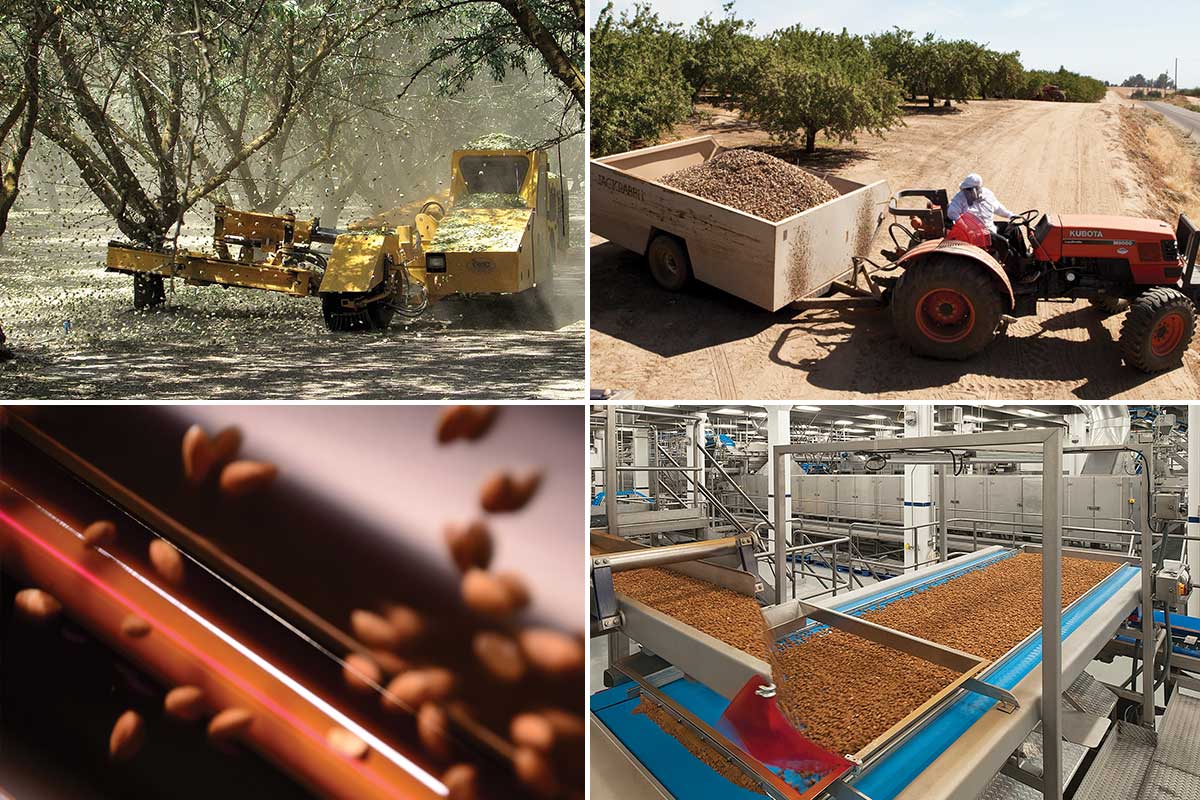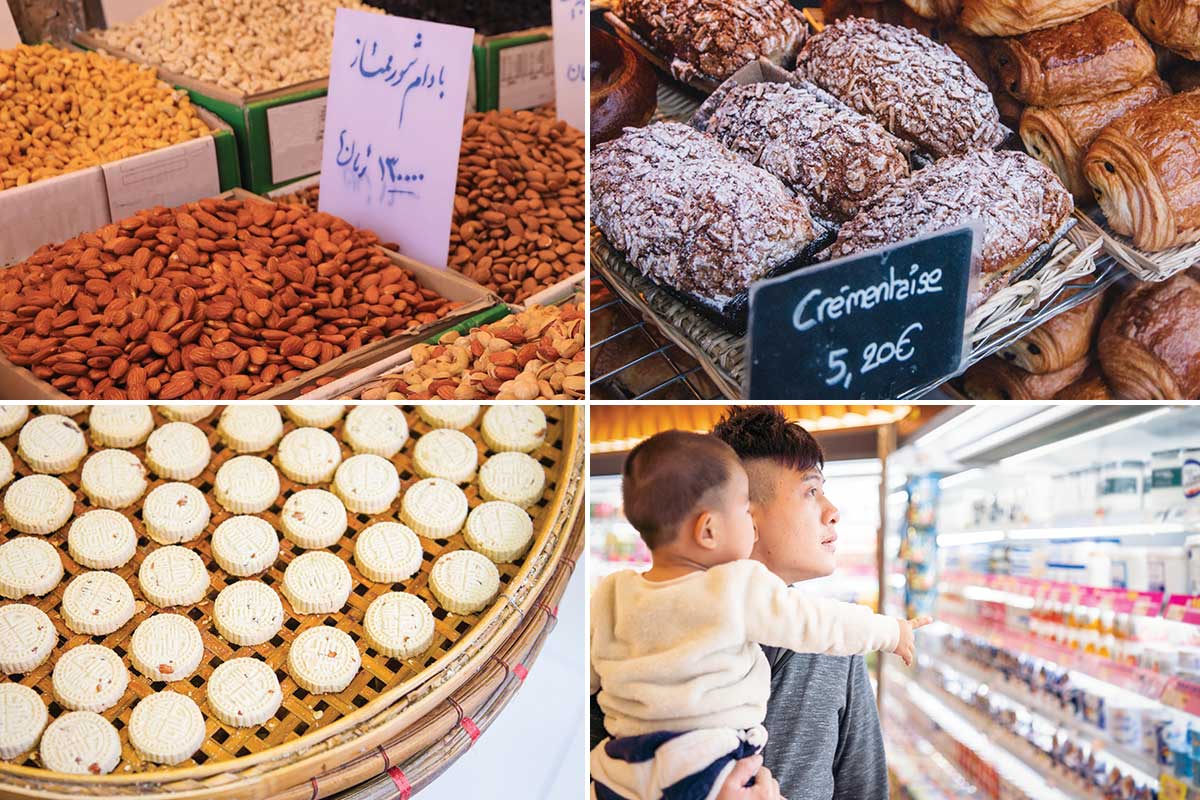 Almonds Across the Globe
Once they arrive at Blue Diamond's manufacturing facilities, they undergo an extensive sorting process using innovative laser technology. Only the finest almonds are selected, sized, and made into blanched, sliced, flour, or other top-quality ingredients. These ingredients are then shipped to over 66 countries via truck, train, and steamship. From there, they are incorporated into cereals, snack bars, confections, protein shakes, ice cream, breads, baking mixes, trail mixes, beauty products, and more.
Over the years, our teams of almond experts have developed successful partnerships all over the world. Between 1965–1977, Blue Diamond opened new markets across the Middle East, Asia, Sweden, Germany, India, and China. Today, with bigger crops than ever, we are continuing this legacy by growing existing markets and opening new ones worldwide. Partner with Blue Diamond today and tap into this incredible growth.
The Science of Sustainability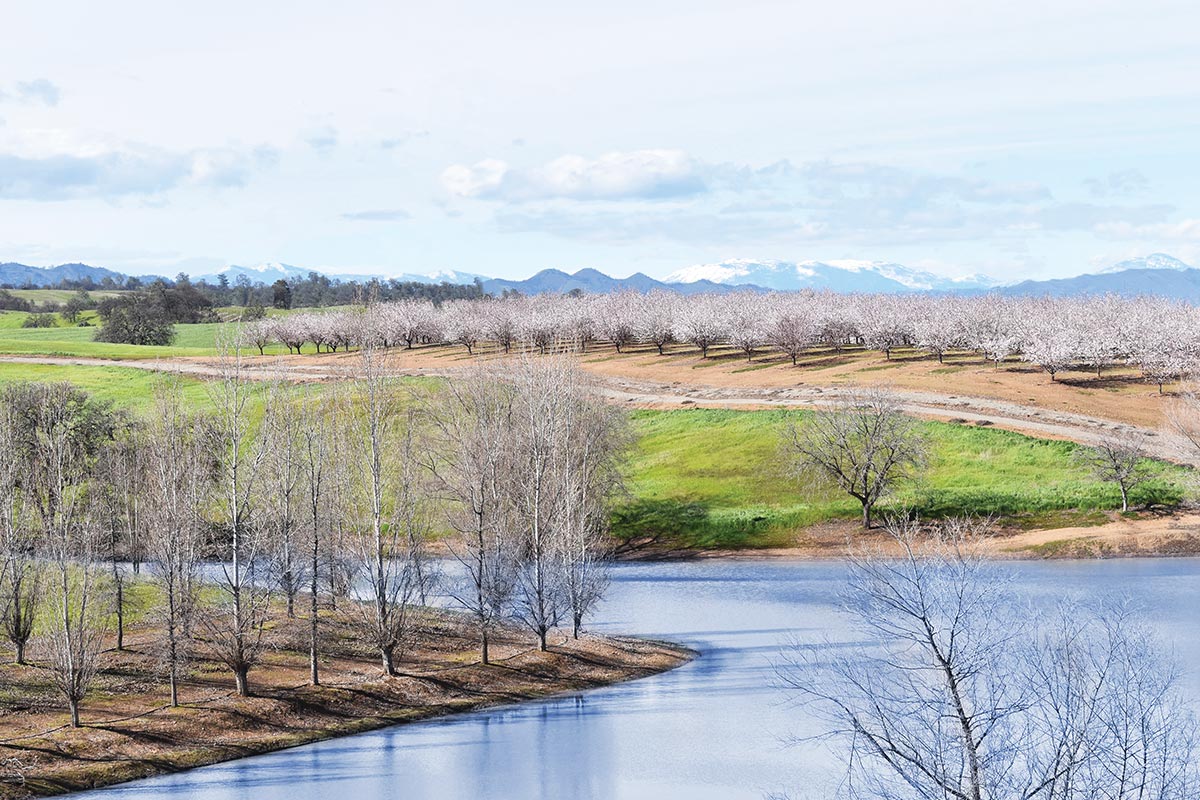 Farming with Excellence
Blue Diamond owes much of its 110 years of accomplishment to the employees and growers. One Blue Diamond grower that promotes orchard sustainability on a daily basis is Mike Doherty.
Doherty owns Chamisal Creek Ranch, a 1,800-acre operation that includes 1,125 acres of almonds, 120 acres of grapes and 600 acres of open space. Doherty's family has farmed this land since 1950.
Today, Doherty continues to add ecological value to his property each year through innovative precision agriculture practices, cutting-edge equipment, and detailed planning for the future.
Seeds of Sustainability
Doherty has installed a 661-kilowatt solar system that powers his entire farm — his pumps, irrigation, offices, warehouses and even his own house located at the heart of his property. We need to keep "working even more towards sustainability, improving our processes, constantly striving to make our almonds better and the nut of choice," Doherty explains.
With his sights pointing towards the future, Doherty has taken it a step further by planting heritage oak trees throughout his property to prevent erosion, installing a low-volume drip irrigation system that supplies nutrients and water to his entire farm, and creating ponds to catch rainwater and hillside run off to use during dry periods.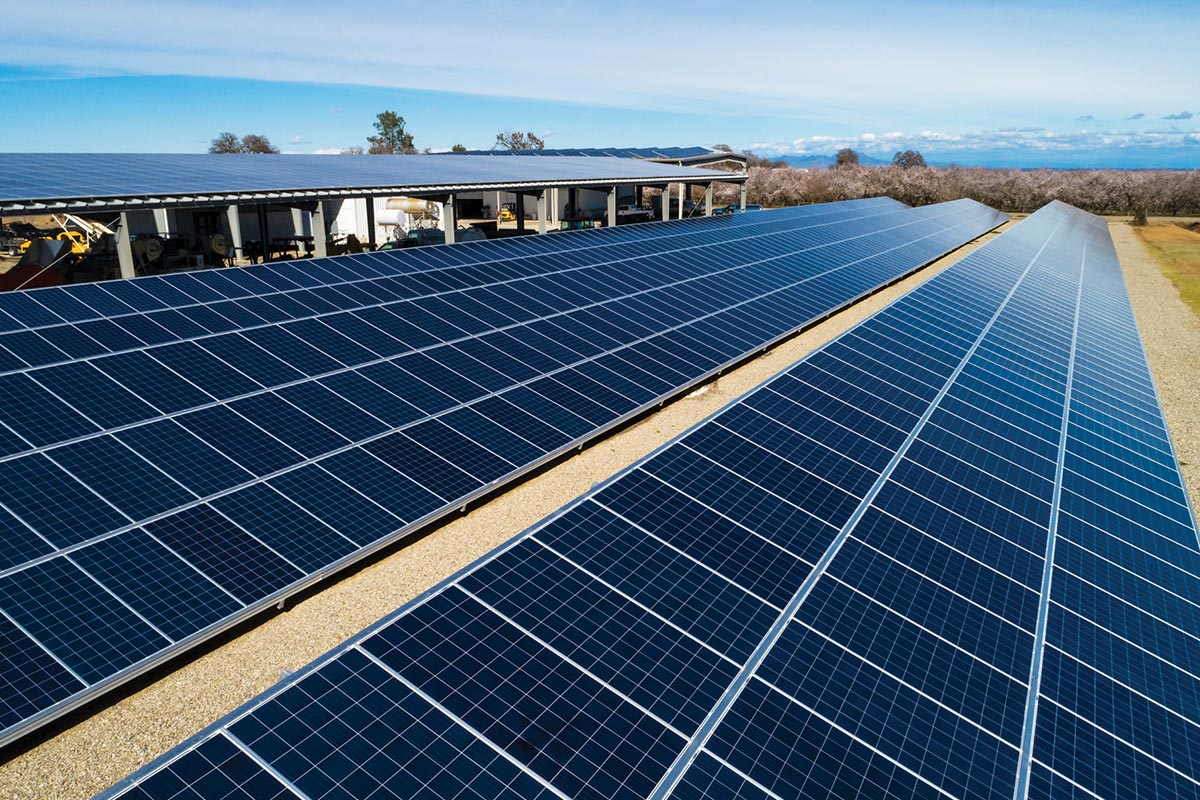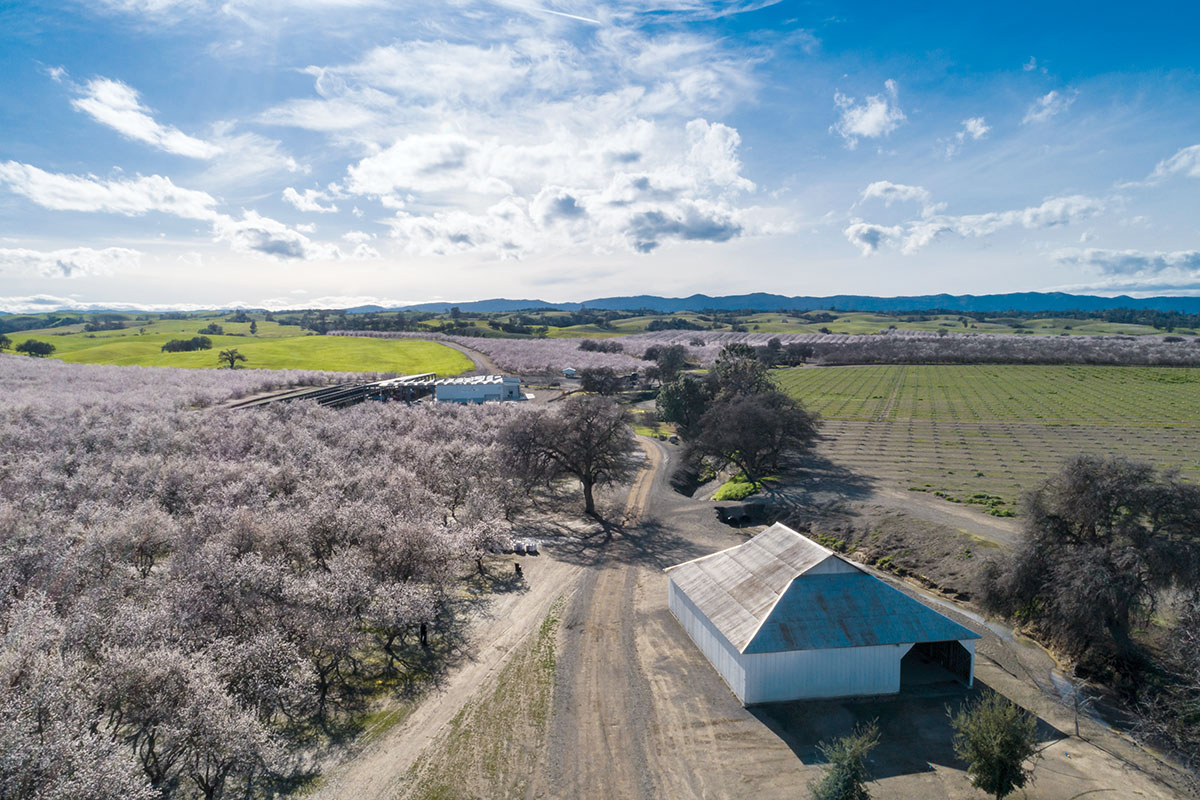 The Next Generation of Farming
By transferring the tradition of almond farming to the next generation, Doherty ensures that Chamisal Creek Ranch will continue producing world-class Blue Diamond almonds and working with passionate people for decades to come.
Gluten-Free at its Best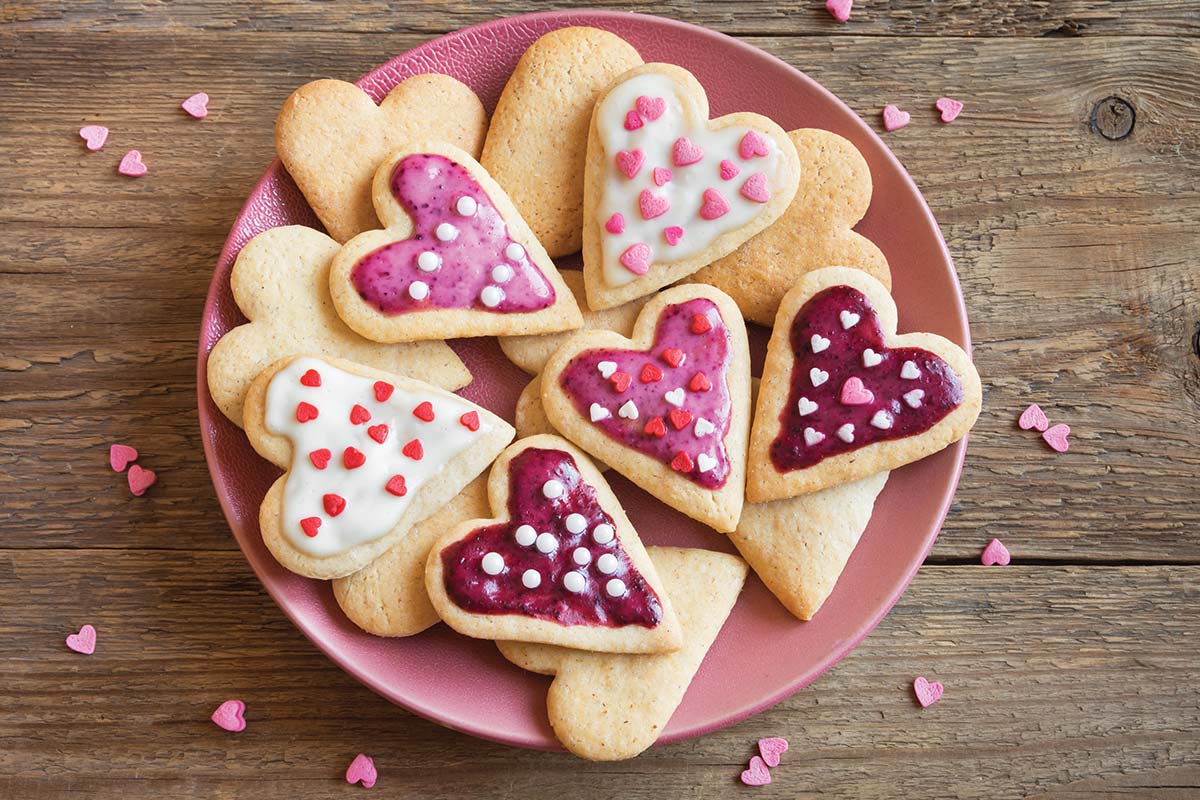 Our Favorite Gluten-Free Flour
Blue Diamond Almond Flour provide customers and manufacturers with the finest granulation of almond flour available, and falls in line with the market's fastest growing trends. In 2019, almond flour contributed to 34% of the volume in the specialty flour category. In 2018, it yielded an 81% year-over-year volume growth. This unprecedented growth is partially due to almond flour's versatility as a gluten-free alternative for branded and private label products spanning most every food category. Blue Diamond Almond Flour's powder-like consistency delivers a smooth texture that's perfect for the lightest and most delicate of pastries.
Protein & Gluten-Free Goodness
Blue Diamond Almond Protein Powder is no less impressive as a standalone product. Euromonitor reports that the global use of protein in baked goods is expected to double by 2025. Since 2012, products making a protein claim have seen significant momentum. The number of products with protein claims doubled from 2012 to 2017. Mix Blue Diamond Protein Powder with Blue Diamond Almond Flour to form a protein-packed, gluten-free blend that powerfully fortifies bars, cookies, brownies, and other bakery favorites. This versatility as a gluten-free blend is crucial, as the global gluten-free product market size was estimated at $17 billion in 2018 and is anticipated to expand at a compound annual growth rate of 9.1% from 2019-2025 according to Grand View Research. In fact, Innova Market Insights' 2018 Global New Product Introduction report suggests that almonds are among the most on-trend and in-demand ingredients for gluten-free snack and bakery products.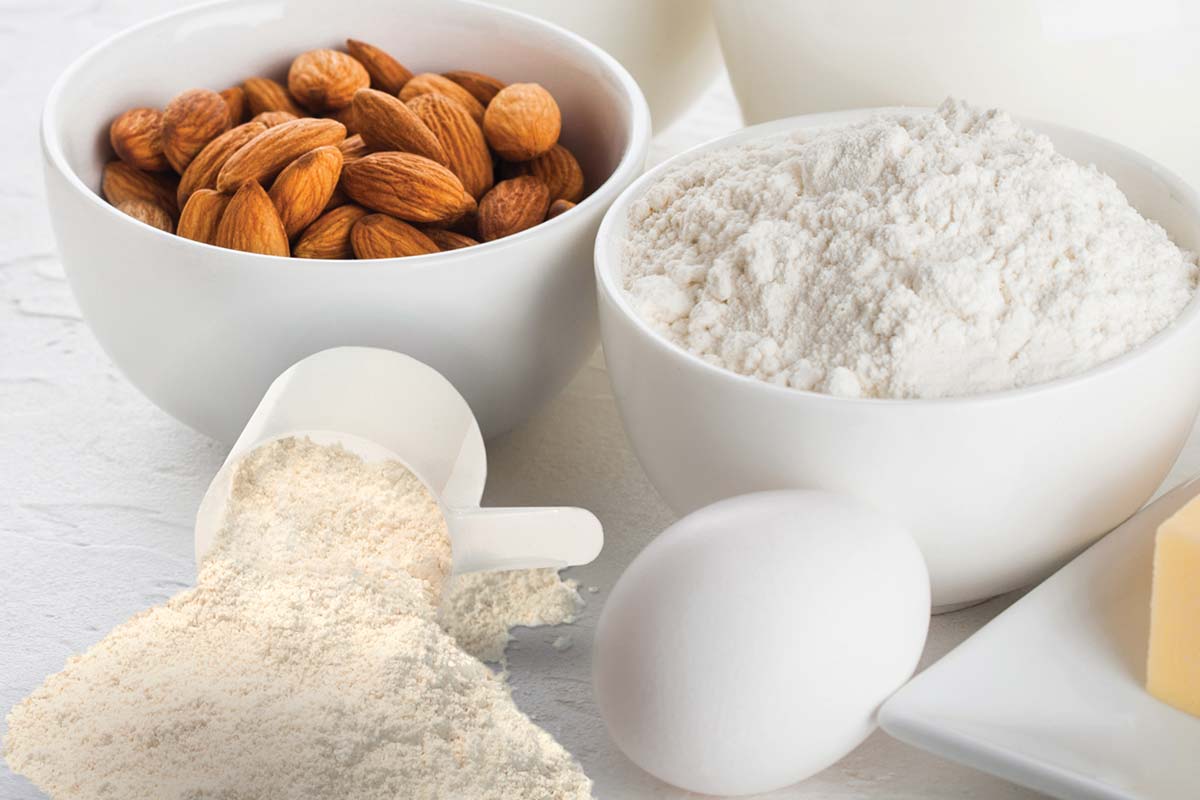 Almonds Fortify Clean Label Eating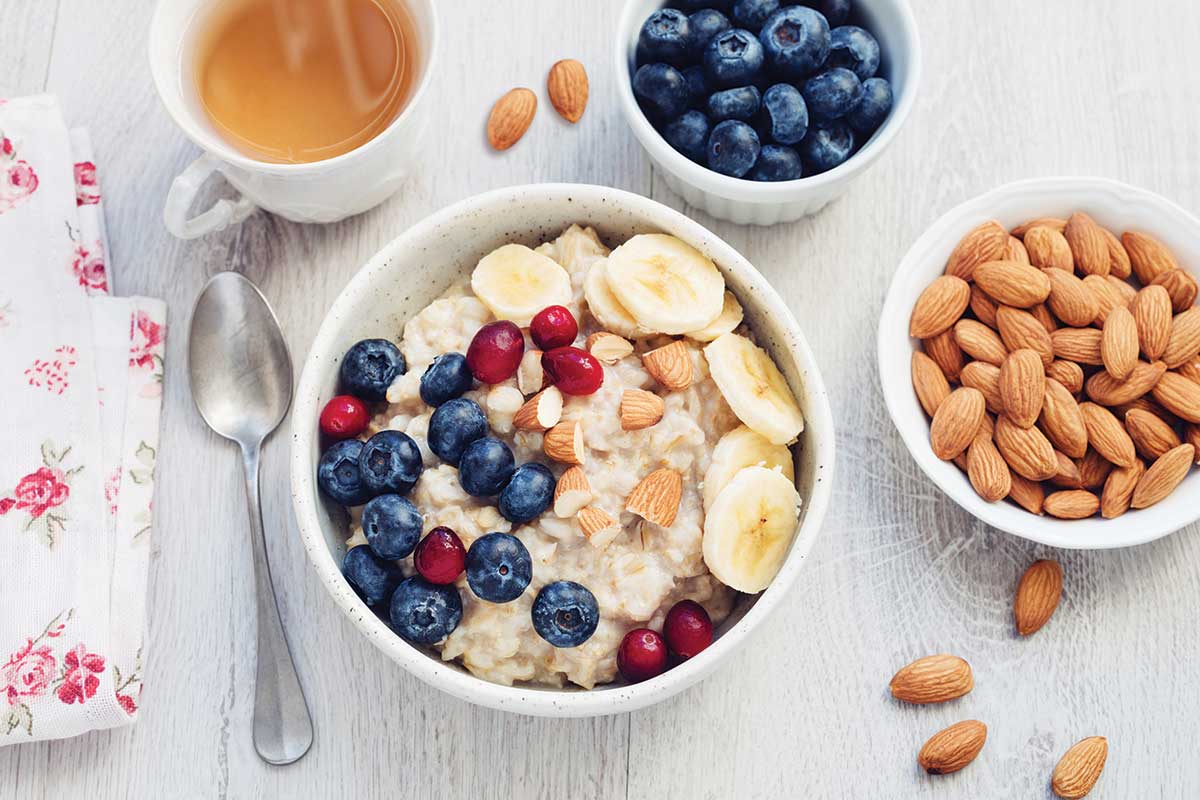 Clean Eating with Almonds
A desire for simpler recipes has led to the "clean food movement," and its popularity is rapidly growing. In the US alone, 62% of consumers agreed that the simpler the recipe appears, the healthier it seems. Discerning chefs, restaurants, and manufacturers are altering their product offerings to better appeal to this increasing group of health-focused customers.
"Clean eating" refers to consuming low-processed products with simple, ethically sourced, and environmentally friendly ingredients. Fortunately, almonds check all the clean eating boxes. With cutting-edge farm management and sustainability technology, Blue Diamond almonds are grown to the highest industry standards.
Almonds Mean Opportunity
Labels that include "free-from," "low-processed," and "no artificial ingredients" are garnering more and more consumer interest. Consumers want full transparency with the products they buy—a new idea that has begun to shape the food manufacturing market. As more manufacturers begin to go clean, almonds stand out as one of the most sought after clean ingredients.
Not only are almonds "simple," they also have a long history of providing taste, texture, and nutrition to dishes belonging to cultures from all over the world. Blanched or natural almonds alone are perfect as snacks, or salad and dessert toppings. Sliced or slivered almonds add the perfect crunch to pastries and snack bars, while almond flour serves as the ideal alternative for wheat flour in most every recipe.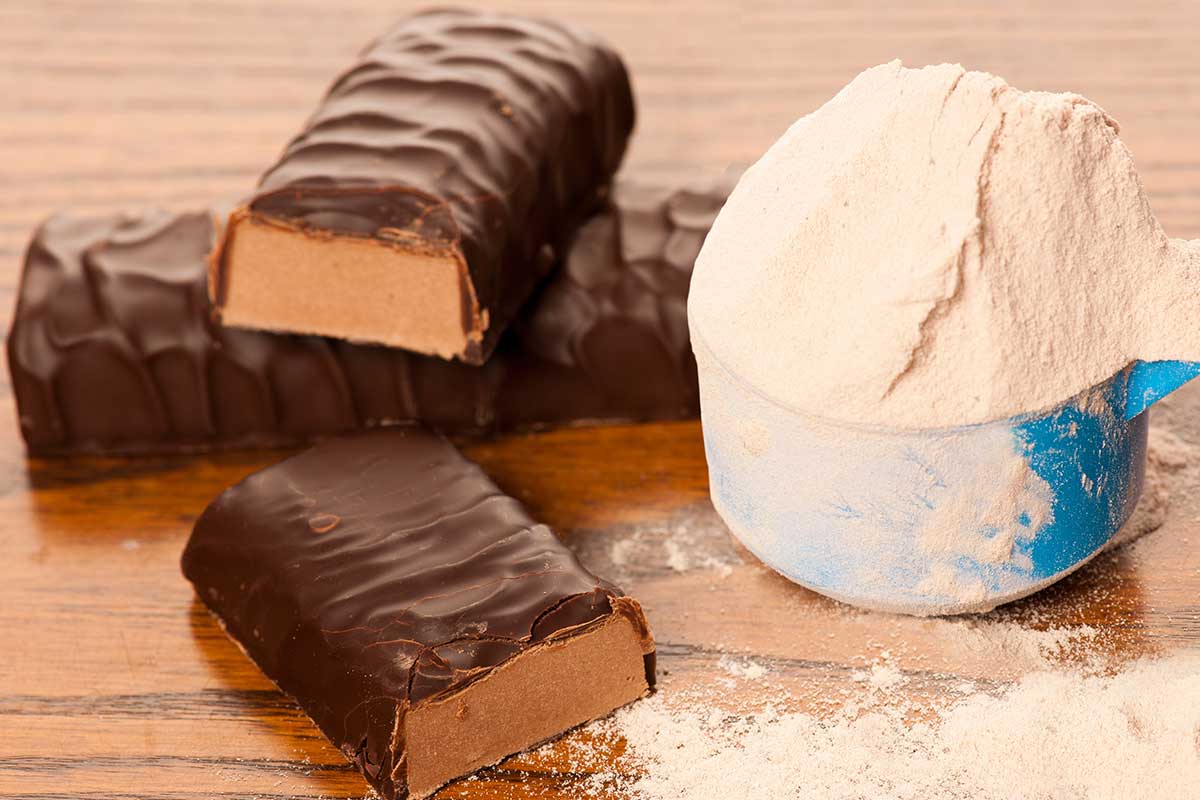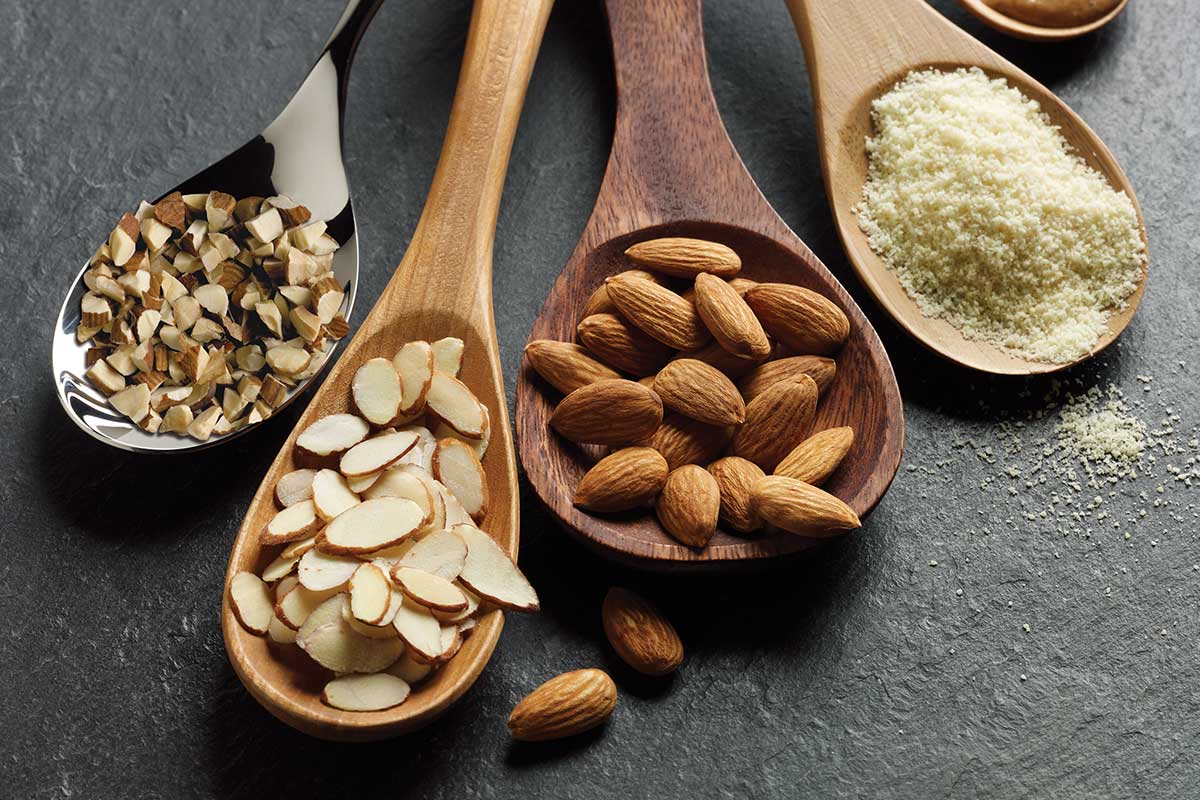 Almonds are the Perfect Fit
Fitness-focused consumers carefully fuel their bodies with healthy, clean ingredients, which is great news for almond lovers. Blue Diamond's state-of-the-art Innovation Center recently produced an exciting almond form that perfectly caters to both clean-eating and fitness trends: almond protein powder.
Almond protein powder ranks highly in taste and texture among other clean, plant-based protein powders. It pairs perfectly with meal replacement beverages, smoothies, and even other protein powders, giving consumers the boost they need to finish an exercise.
Almond ingredients alone are excellent sources of many nutrients, including vitamin E, protein, and magnesium. Infusing your signature products with almonds aligns with clean eating while providing a variety of nutritional benefits.
Wrap the Holidays in Health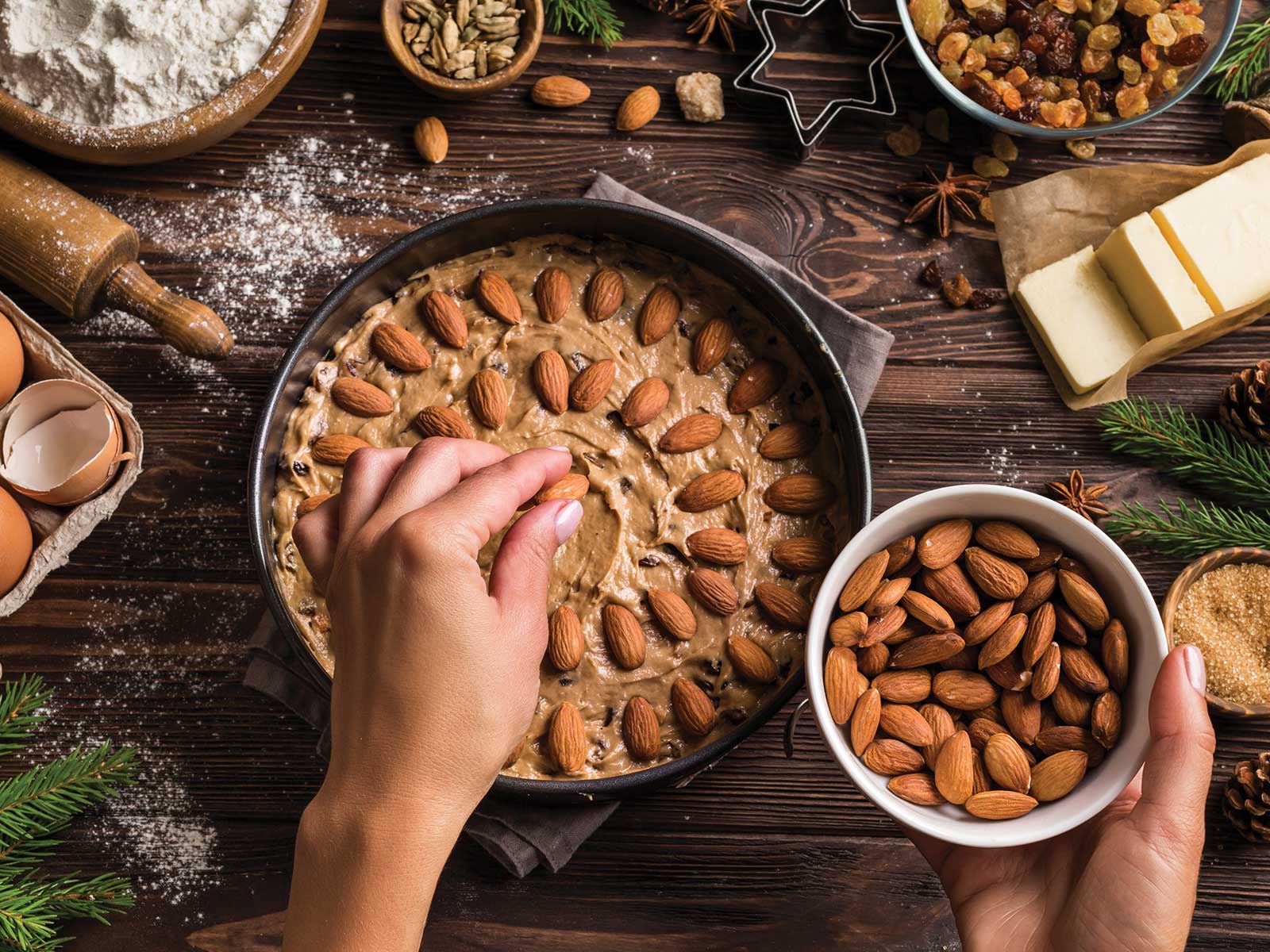 Keto & Almonds — the Perfect Holiday Package
For years now, healthy eating trends have risen around the world, and many consumers are looking for holiday recipes that fit their specialized diets. By effectively conditioning the body to burn fat for energy, the ketogenic diet ranks among the most popular specialized diets in the world. Besides promoting weight loss, the keto diet can relieve Type 2 diabetes and reduce the effects of epilepsy and Alzheimer's.
Almonds have long been foundational ingredients for specialized diets, like the keto diet. With its perfect mixture of healthy fats and proteins, almond flour, in particular, is the backbone of nearly every keto baking recipe. Plus, almond flour ranks highly in taste—the most important attribute in selecting amongst plantbased products.
With Blue Diamond's expert help, manufacturers can develop products that align with global eating trends and tap into key consumer needs this holiday season.
Holidays are Better with Almonds
More than providing excellent flavor and texture, almond ingredients provide natural energy, support overall gut and brain health, and reduce the prevalence of heart disease, hunger, and other risk factors. Global shoppers are focused on healthy aging, and specialized diets that utilize the plant-based goodness of almonds are spreading rapidly.
Adapting products to the ever-popular keto diet is simple with Blue Diamond's unparalleled range of almond ingredients. This is key during the holidays, when consumers across the world are rushing to the store for healthier ingredients. Combine the appealing taste and nutritious benefits of almond flour with the keto diet's ability to burn fat and treat overall consumer wellness for a winning holiday favorite. Infuse your products with the goodness of almonds and provide your wellness-focused customers with a powerhouse of health and flavor.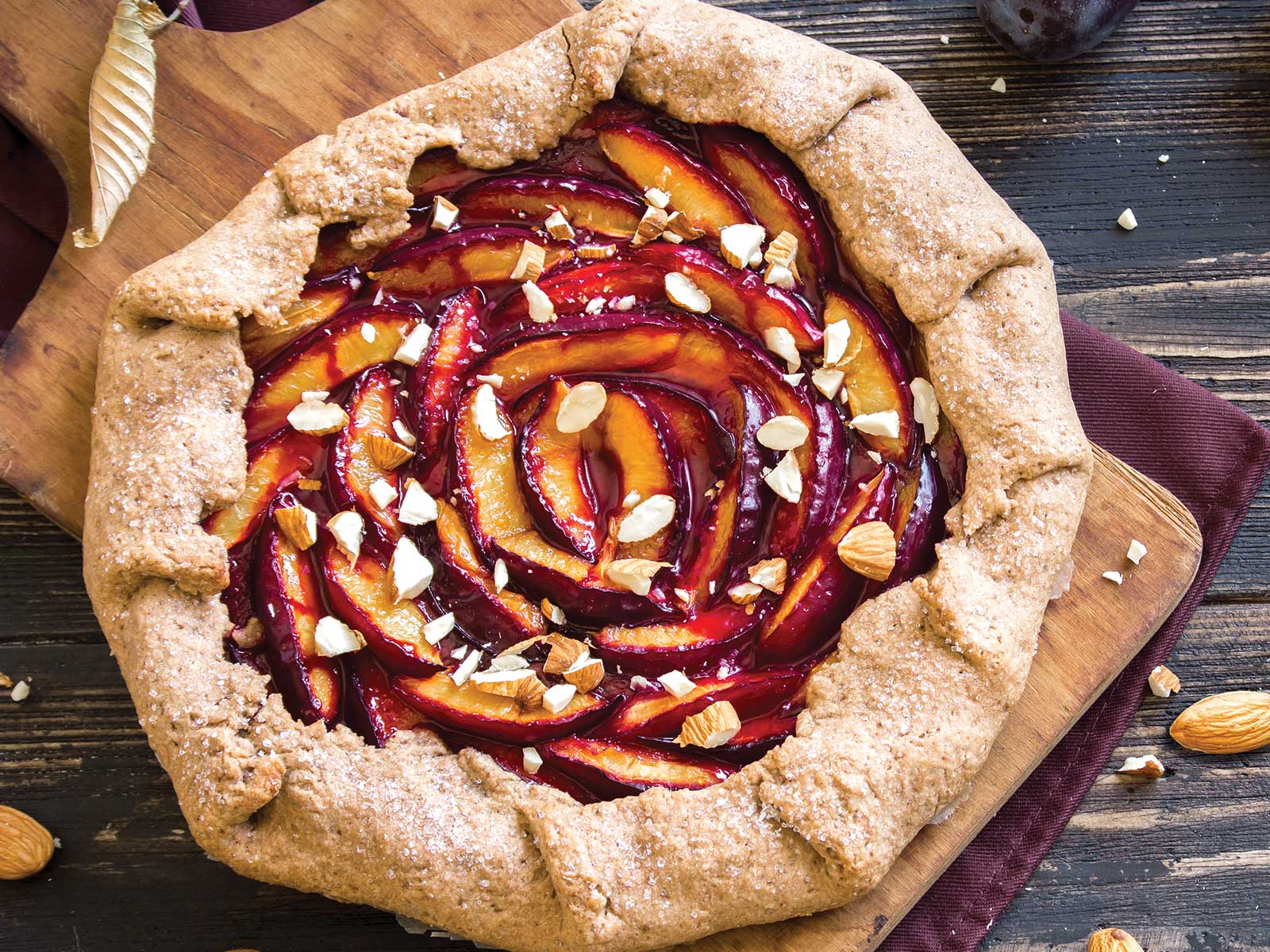 Holidays Taste Better with Almonds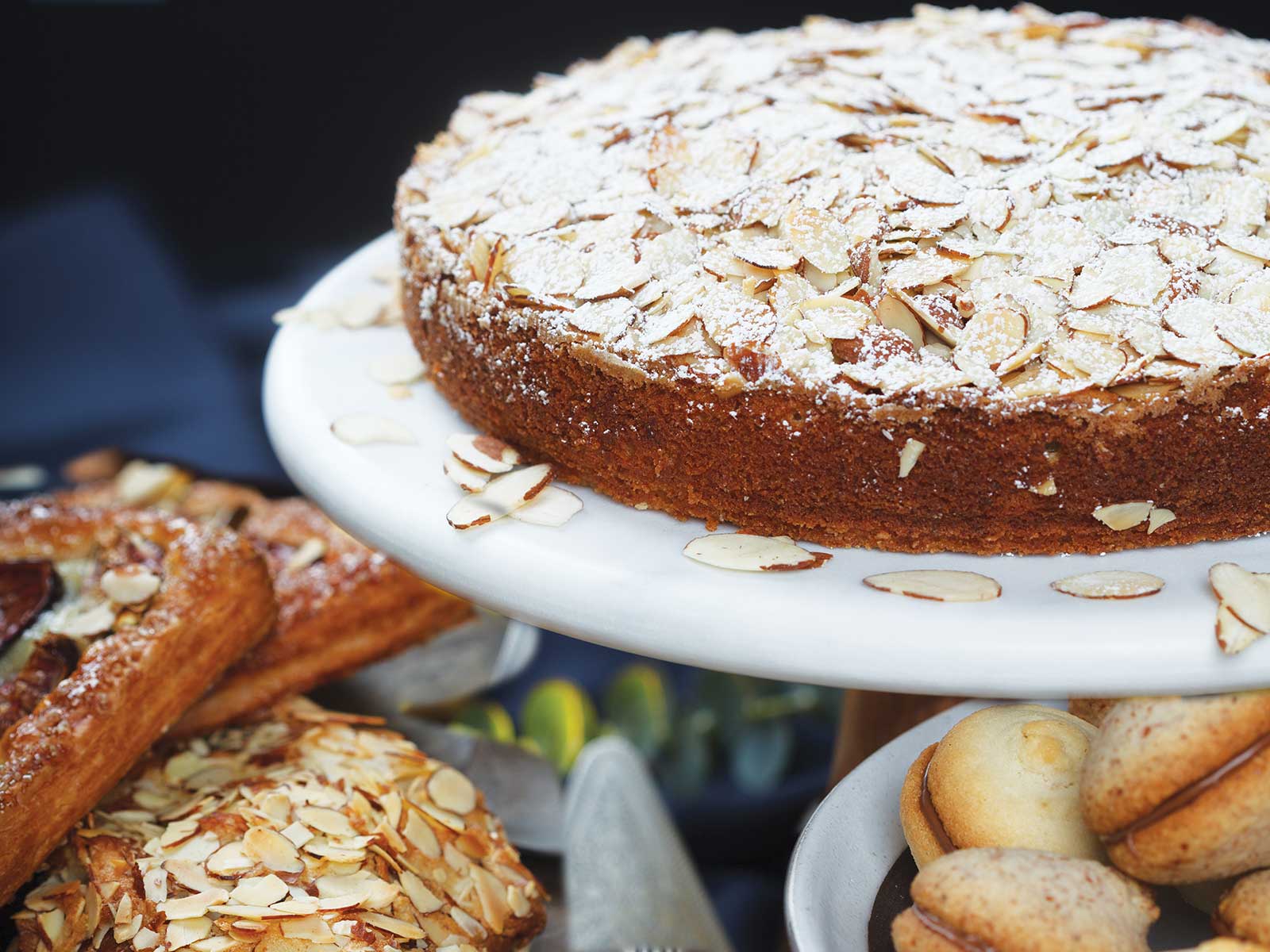 Come Together with Almonds
With the holidays come countless meals shared by family and friends all around the world. Now more than ever, consumers are looking for ways to update their traditional holiday routines with healthier dishes they are proud to serve their loved ones — and Blue Diamond is here to help. This is the perfect opportunity for manufacturers to tap into Blue Diamond's expertise in infusing most every dish with the goodness of premium California almonds.
With Blue Diamond's unparalleled variety of almond forms, the possibilities are endless this season.
One Ingredient, Every Occasion
Blue Diamond has built strong relationships with people and businesses all around the world by constantly innovating new almond ingredients and improving existing ones. Sharing the goodness of almonds with our loyal customers is how we show our appreciation!
We invite you to take your products to the next level with our premium almond ingredients. Our almond flour works perfectly as a substitute for wheat flour in gravy mixes. Need a flavorful, plant-based alternative for your breading pack? Our natural or blanched almond flour will complement a wide range of meat or vegetable recipes, surprising your customers with deep almond undertones. If you're looking for a simple way to add texture and flavor to your boxed stuffing mix, add sliced or slivered natural almonds.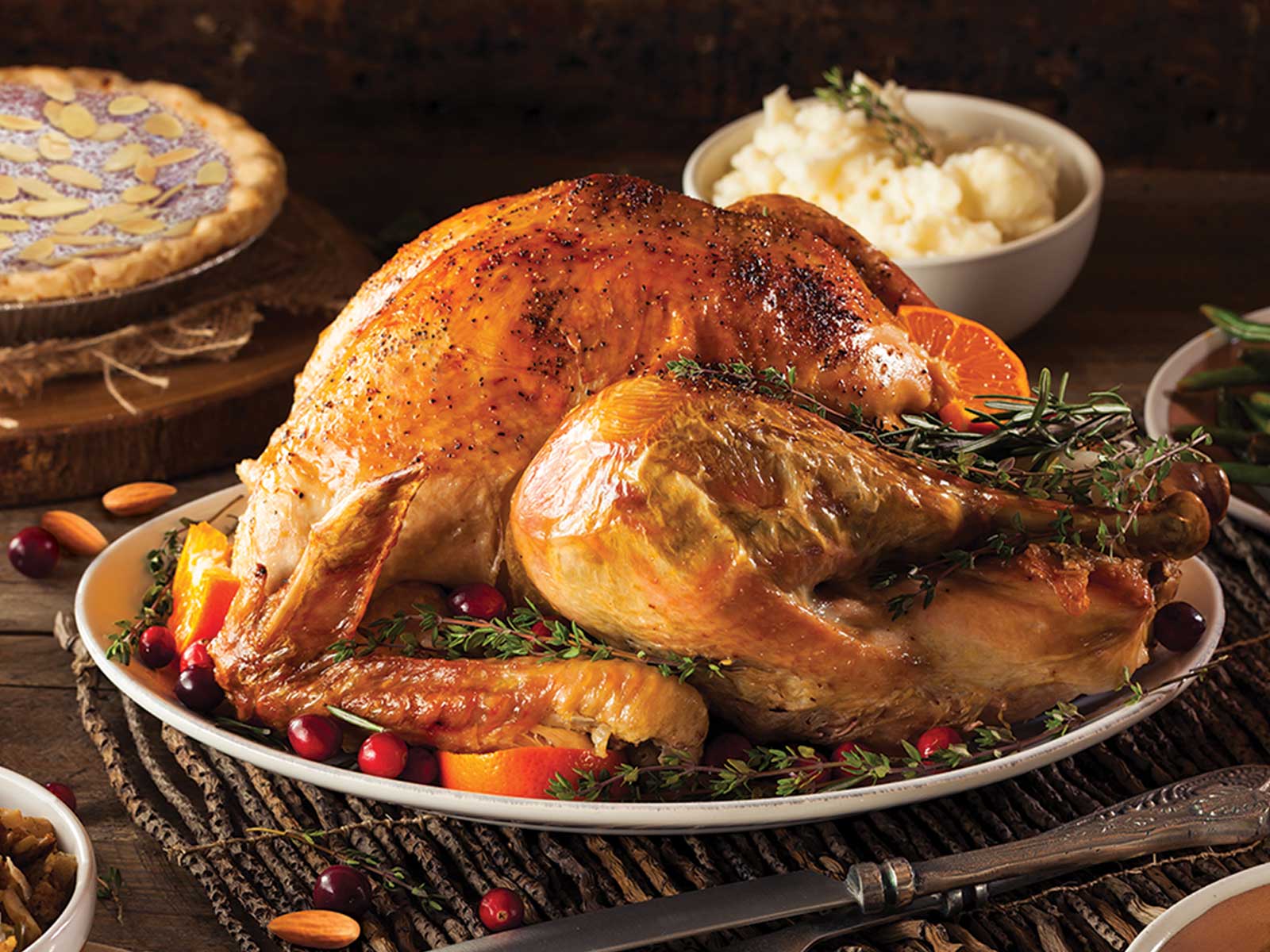 Blue Diamond Authentic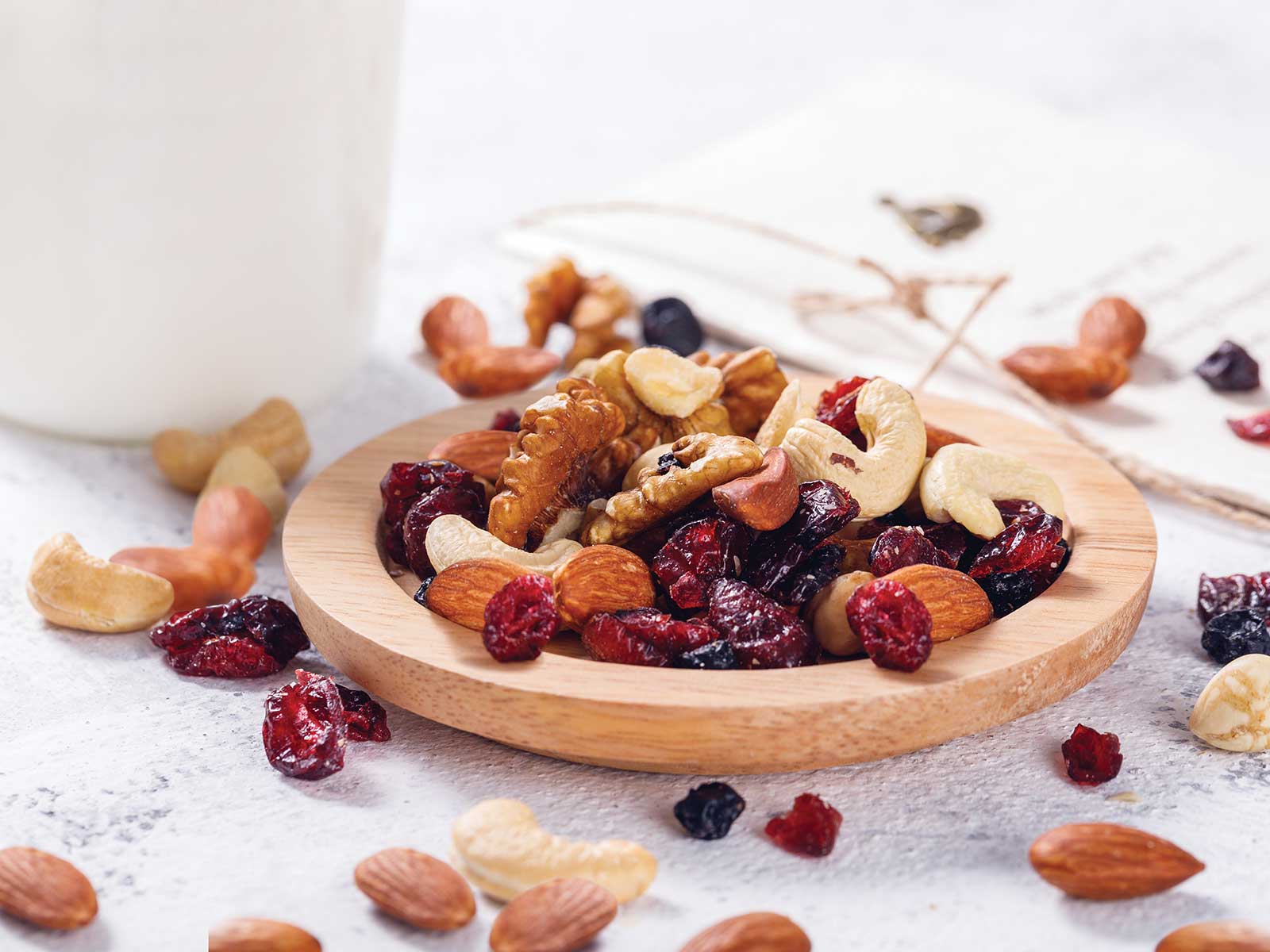 A Timeless Ingredient
Almonds have served as a staple ingredient for many culinary traditions. With their indisputable health benefits and authentic, centuries-long history of complementing cuisines around the world, almonds are uniquely positioned to attract an entire generation of new consumers.
No other generation represents the search for authenticity more than Generation Z. Born between 1995 and 2010, these young adults grew up in a digital world where the line between fact and fiction was blurring at a rapid pace. As time passed, this ignited in Gen Z a drive to seek the truth, whether that be in information or authentic cultural experiences.
Because almonds are considered a "neutral" food — neither hot nor cold — and beneficial for all people, they are very popular in China as gifts. This sentiment led to the creation of "Daily Nuts" — a small mixed-nut snack pack eaten to provide a daily health boost. Authentic traditions informing modern products, like "Daily Nuts," are perfectly set to increase consumer interest with American Gen Z audiences.
Rooted in Culture, Steeped in Tradition
Besides being used as merchant snacks along the ancient Silk Road, as blessings in ancient Roman weddings, and receiving mention in ancient Middle Eastern texts, almonds remain integral to traditions around the world.
These traditions teach young audiences that there are a variety of fascinating ways to enjoy Blue Diamond almonds. For example, the traditional Middle Eastern dish "Mansaf" uses blanched almonds to complement a combination of rice, lamb, and yogurt! All ingredients are rolled into a ball and eaten by hand. Head over to India and discover parents soaking almonds in water overnight, skinning them, and giving seven soaked almonds to each child in the morning. If the almonds are soft, it's thought that the nutrients will absorb more quickly and help kids succeed in school.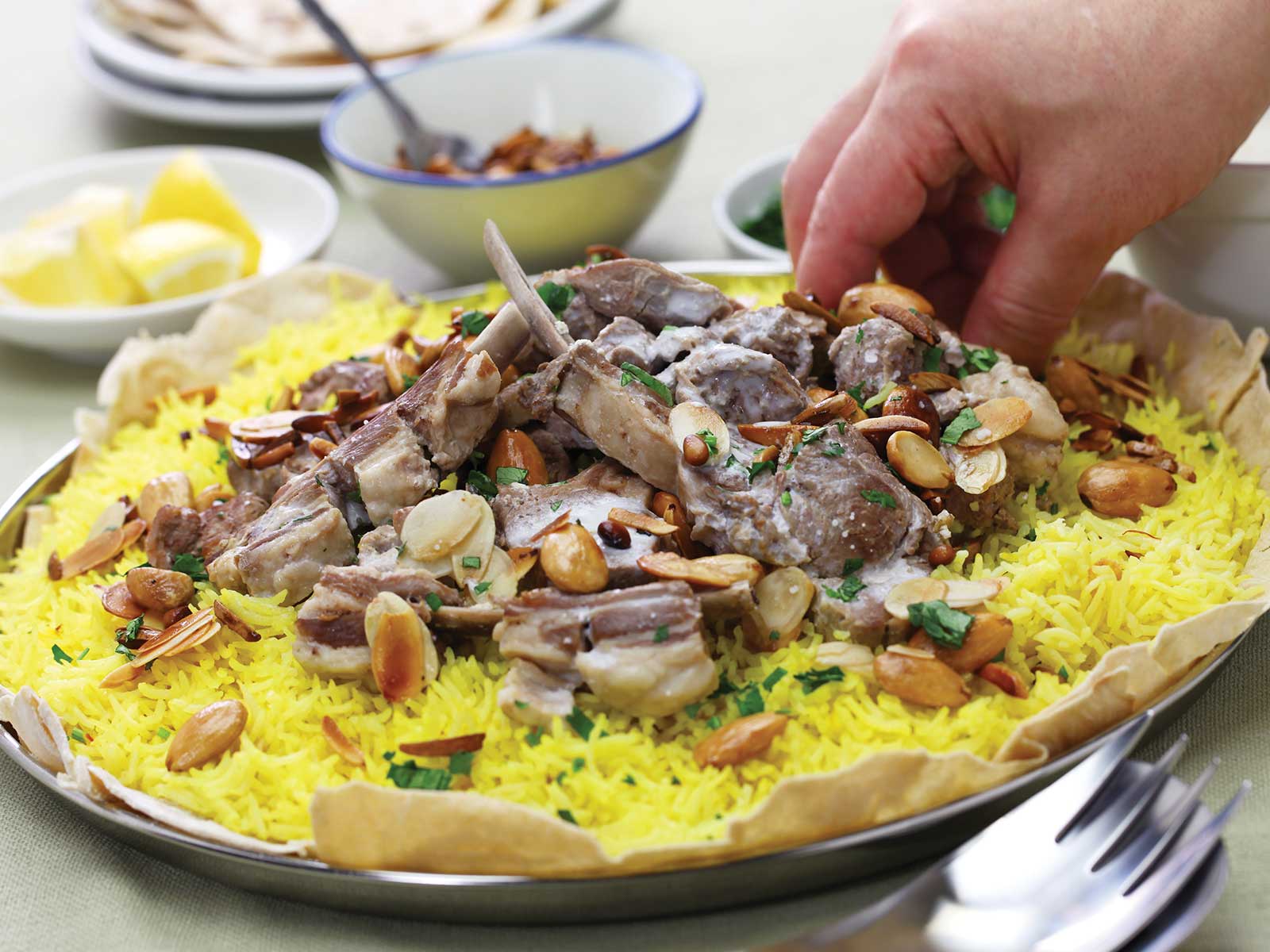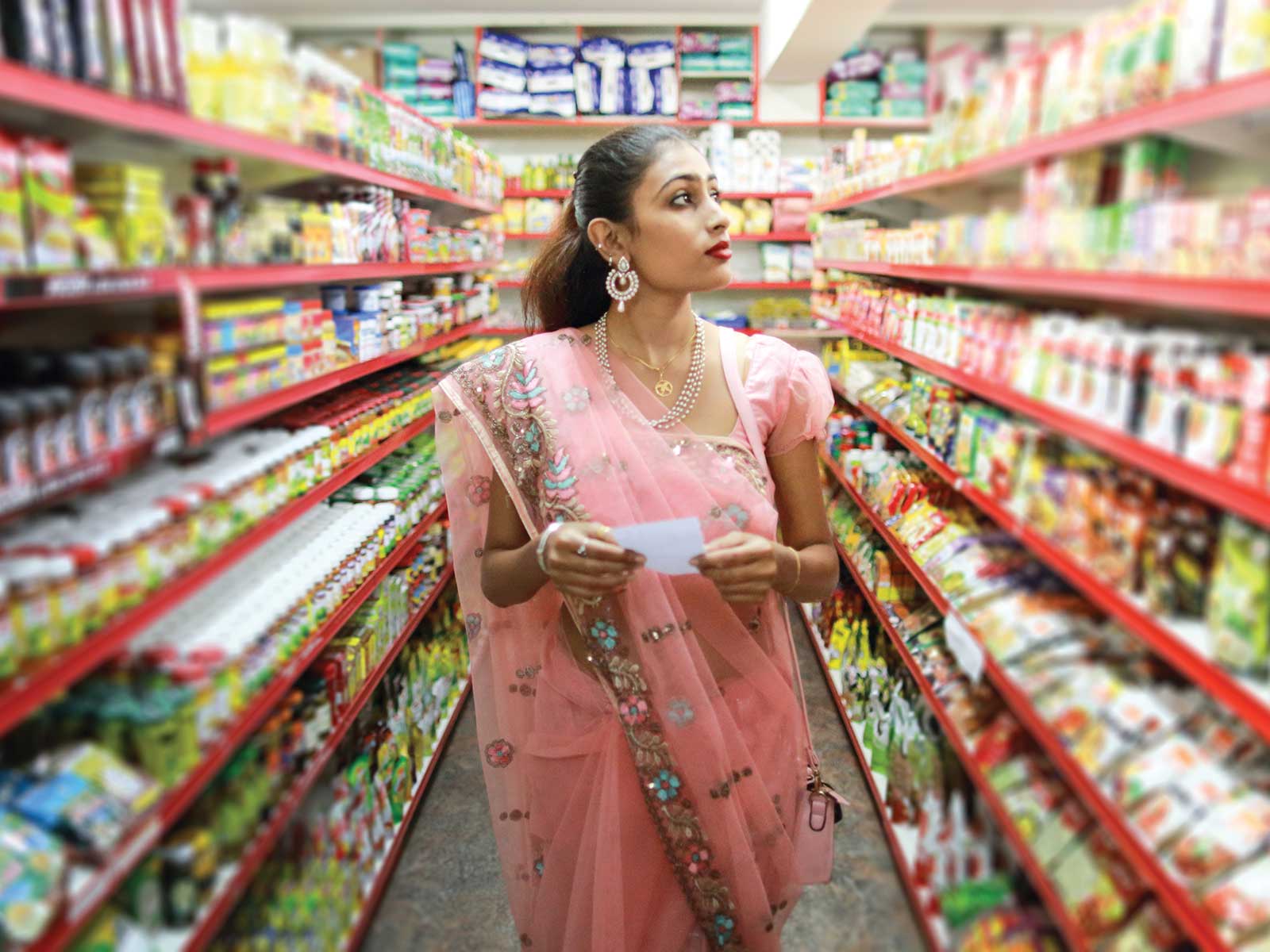 The Future of Almonds
Almonds are an important ingredient in many cultures around the world—and this importance is growing. Global almond demand is anticipated to increase due to a steadily rising global middle class, its status as an affordable nut ingredient, and its versatility as an ingredient for snacks as well as flour, butter, and protein powder. This amazing versatility is only matched by the rich flavors, sought-after textures, and energy boosting properties that almond ingredients have to offer.
As an added bonus, consumers worldwide, rank almonds as the number one preferred nut ingredient. Corresponding research shows that 50% of global consumers would pay more for a product if it contained almonds. Blue Diamond's partnerships located in over 90 countries are a testament to these statements.
Today's domestic consumers are looking for an authentic world cuisine right here in America. With roots in both modern and ancient cultures, almonds offer unparalleled appeal as an authentically cross-cultural, timeless ingredient.
Almonds — A Nutrient Powerhouse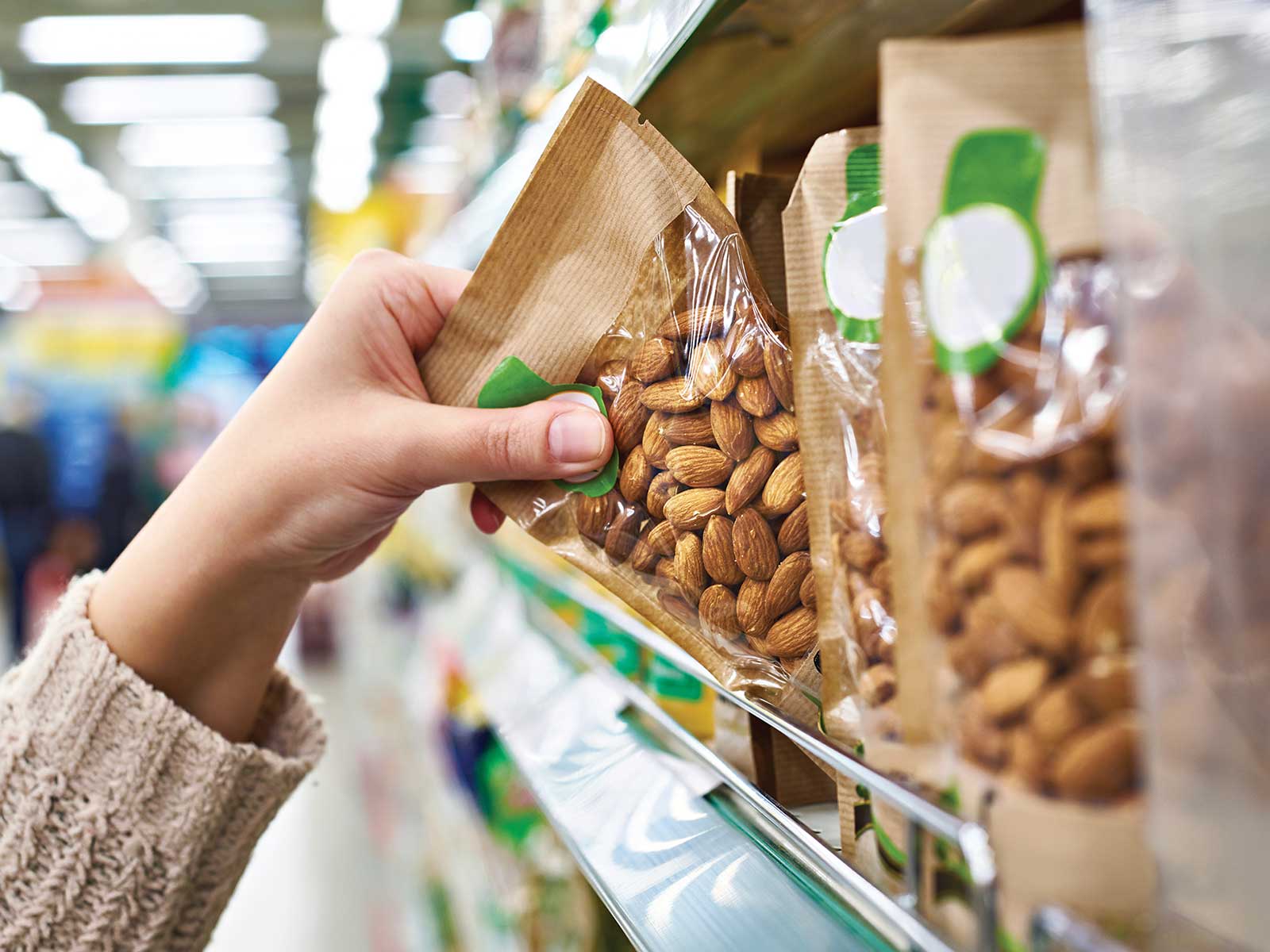 Consumers are Choosing Good Health
Consumers are craving healthier, more natural ingredients that don't sacrifice taste or texture, and food product manufacturers have taken notice. Almond ingredients are featured in products spanning multiple grocery categories from whole natural almonds to healthy indulgent desserts.
Mintel Trend Power to the Plants outlines the growing preferences for natural, simple and flexible diets which are leading consumers to seek more fruits, vegetable, seeds and nuts in the foods they eat. Almond ingredients are in line with some of the most dominant food trends and they stand above other plant-based ingredients as a delicious, nutritious, and versatile ingredient — keeping pace with the latest consumer wants.
Almonds are the tree nut highest in fiber, calcium, vitamin E, riboflavin and niacin. They are also an excellent source of magnesium and among tree nuts, highest in protein.
The Benefits of Almonds
The benefits of almonds are many. They're a key ingredient for overall good health, and can play an important role in weight loss. As consumers look for healthier choices in the supermarket, they're attracted to almonds as an ingredient that's both tasty and nutritious.
Among the many nutritional benefits, almonds are a good source of protein, fiber, calcium, and antioxidants; help prevent and reduce chronic diseases; control blood sugar; and reduce bad cholesterol while raising good cholesterol. Adding almonds to products creates the healthier foods consumers are seeking.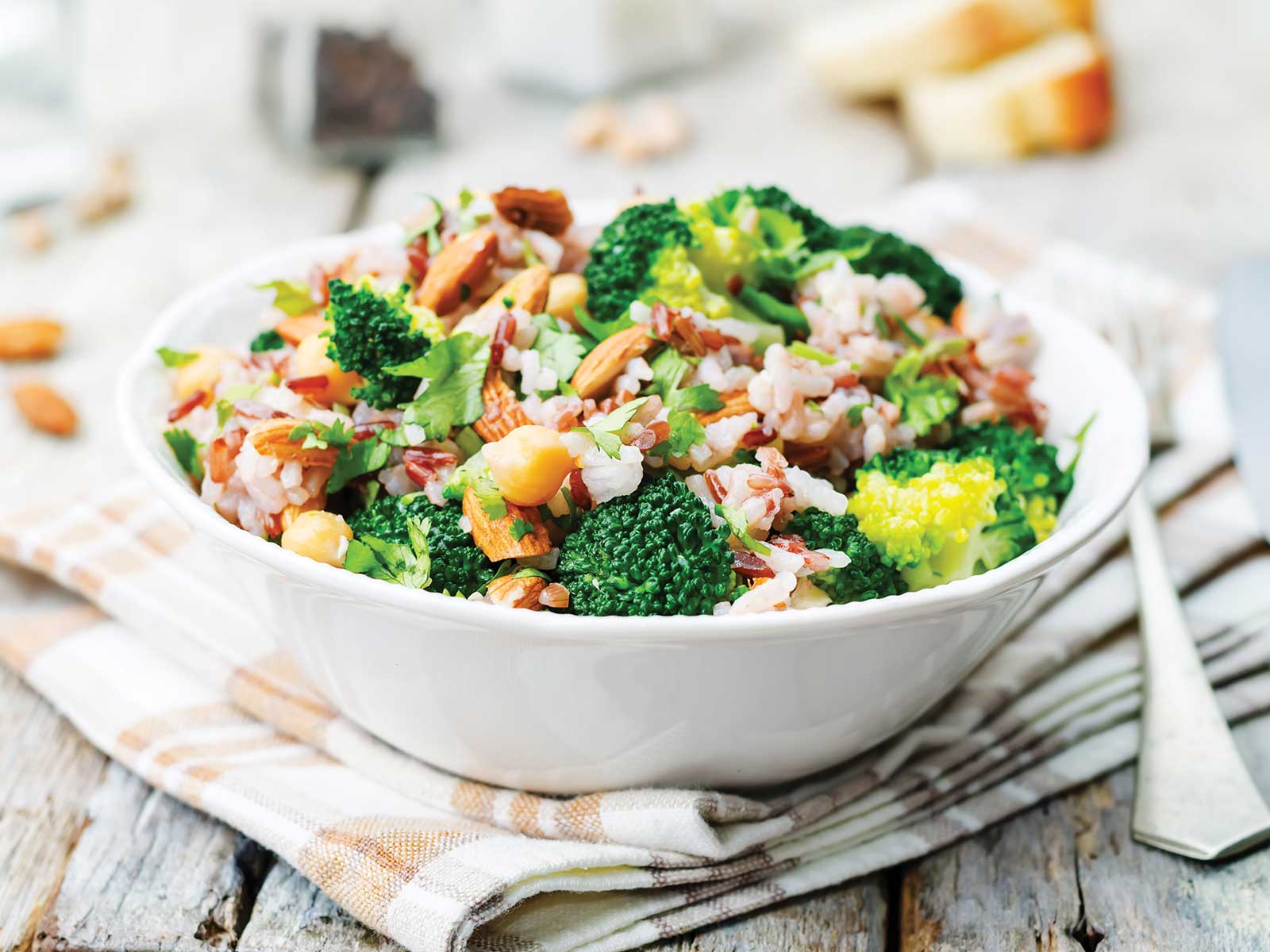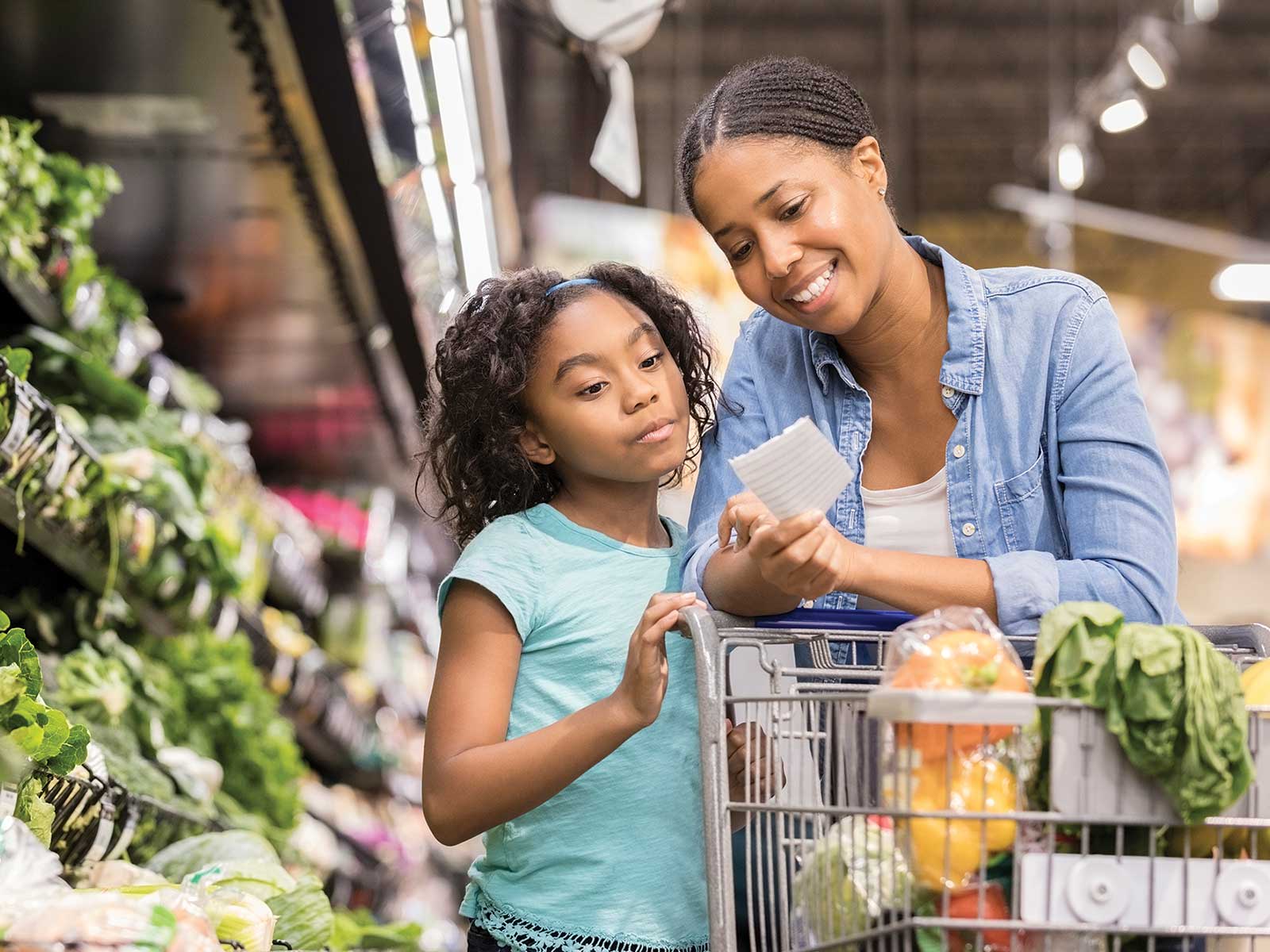 Almonds Add Value
Almonds leap over the health-conscious threshold consumers feel good about, as they are a value-added ingredient that adds delicious flavor and texture to products. From cereals and energy bars to yogurts, packaged salads and ice cream, there are so many great ways to eat almonds.
One thing is clear: healthy eating is here to stay, and consumers want good nutrition without sacrificing flavor. With their unbeatable versatility, flavor, and crunch, almonds enhance the health benefit and consumer appeal of any product.