You're invited to an exclusive, free webinar:
The Future of Better-For-You:
Meeting Emerging Consumer Needs
Better-for-you foods and beverages are trending.
What could this mean to your formulations and to the success of your organization?
Find out in this free 30-minute webinar – coming to you from the experts at Blue Diamond Global Ingredients Division.
We will cover:
Shifts in better-for-you trends and why they matter
Opportunities for innovations to drive a competitive advantage
Strategies for overcoming taste and texture challenges
How we plan to support your formulation efforts
BONUS: This webinar will also feature a live Q&A session after the presentation so you can get all of your questions answered. Our Q&A panel will include the team from Blue Diamond, as well as industry experts. You can submit questions when you register, or ask during the session.
Hope to see you there!
Event Details
Date: Monday, November 15, 2021
Time: 30 minutes | 2:00 pm ET / 1:00 pm CT / 11:00 am PT
Location: Your Computer
Meet the Experts
Join Blue Diamond Global Ingredients Division Vice President Laura Gerhard and Senior Technical Business Development Manager Laurie Colin to learn new and useful insights from our applied almond expertise.
Laura Gerhard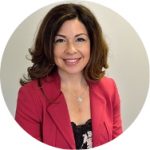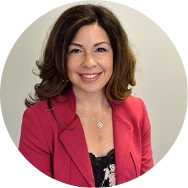 Vice President,
Blue Diamond Global Ingredients Division
Laura has worked in food and agriculture for over 22 years. She has rich experience in the industry, developing and leading commercial and product line strategies and sales leadership. She is a champion of continuous improvement initiatives regarding pricing and product portfolio optimization, consistently resulting in improved profits. Her passion for and knowledge of natural and better-for-you food market trends translates into exceptional outcomes for Blue Diamond customers worldwide.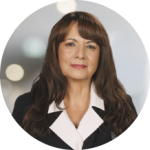 Laurie Colin
Senior Technical Business Development Manager,
Blue Diamond Global Ingredients Division
Laurie's specialty is matching business acumen with technical expertise. In her role as Senior Technical Business Development Manager, she helps client companies get access to the applied almond expertise of Blue Diamond's technical and R&D teams to formulate incredible new foods and beverages. With almost 30 years of experience in the industry, she holds a Bachelor of Applied Science in Dietetics Food Science from California State University-Long Beach.
Don't miss this opportunity to learn from these respected industry leaders - and have all of your better-for-you food and beverage questions answered.
Thank you for registering. Check your email for your calendar invite and personal access link, and we'll see you on November 15th!