The Evolution of Clean Label:
Addressing Millennial & Gen Z Demands
What's trending? Changes in Clean Label.
Millennials and Gen Z are redefining and driving demand for clean label. For them it goes beyond the ingredients to a higher level of social consciousness, including wanting to be sure the food they're buying is made with sustainable practices.
It has become critical to the success of food brands to not only be aware of these preferences, but also ensure they are meeting them – especially as these generations continue to shape consumer expectations moving forward.
With Blue Diamond Global Ingredient's VP, Global Ingredients Division, Laura Gerhard, you have the opportunity to learn something new from our applied almond expertise.
In this 30-minute session we will uncover:
Underlying drivers of the clean label trend
Generational shifts between Baby Boomers, Millennials and Gen Z
Insights for addressing tomorrow's clean label consumer
How Blue Diamond Global Ingredients is poised to support your formulation efforts
Meet the Expert
Join Laura Gerhard as she shares critical clean label insights that can have a huge impact on your formulation efforts.
Laura Gerhard
Vice President, Blue Diamond
Global Ingredients Division
Laura has worked in food and agriculture for over 22 years. She has rich experience in the agriculture and food industry, developing and leading commercial and product line strategies and sales leadership.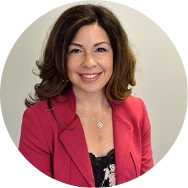 She is a champion of continuous improvement initiatives regarding pricing and product portfolio optimization, consistently resulting in improved profits. Her passion for and knowledge of natural and better for you food market trends translates into exceptional outcomes for Blue Diamond customers worldwide.
Don't miss this opportunity to learn from this respected industry leader — and have all of your clean label questions answered.
Check your email for your personal access link.