Enhancing Better-for-You Bakery Products
with the "Free-From" Formulations Consumers Want
Presented by Blue Diamond Global Ingredients Division
Meet the Experts
Join CJ McClellan, Senior Manager of Strategic Marketing, and Stephanie Doan, Manager, Product Innovation, as they share new and useful applied almond expertise to help you realize growth with "free-from" formulations in the bakery space.
CJ McClellan

CJ is a marketing professional with nearly a decade of success in the food and beverage industry, with special expertise in building brand value and product and ingredient positioning. He has the understanding and ability to identify how and where ingredients can deliver value to customers and their consumers, and he takes great pride in developing innovative and impactful ways to highlight "the why," connecting market insights and analytics to the technical. CJ holds a Bachelor of Arts in Communications from Friends University.
Stephanie Doan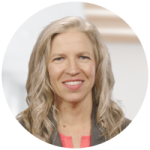 Stephanie, a Certified Food Scientist, has more than 25 years' experience in the food and beverage industry, including more than a decade in seasoning product development. Her career has brought her to both the retail and industrial product development spaces, in addition to quality assurance, and she's passionate about partnering with food companies in creating flavors consumers love. She received her Bachelor's in Fermentation Science (with a special emphasis in Food Sensory Science and Product Development) from UC Davis.
Don't miss this opportunity to learn from these respected Blue Diamond experts - and get ready to capture the dramatic market growth in the better-for-you bakery segment.