What Will Drive Food & Beverage Innovation in 2022?
Presented by Blue Diamond Global Ingredients Division
WEBINAR RECORDING AVAILABLE NOW
Learn how you can respond to trends that will drive consumer demand in 2022.
This 30-minute session covers:
Growth drivers critical to your organization
Strategies for addressing evolving consumer needs
COVID-19's impact on food and beverage innovation
How Blue Diamond plans to support your formulation efforts
Meet the Experts
Join Laura Gerhard and Loretta Kelly, plus special guest Lu Ann Williams of Innova Market Insights, as they share new and useful applied almond expertise to help make your 2022 even more successful: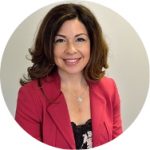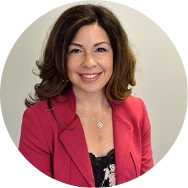 Laura Gerhard
Vice President,
Blue Diamond Global Ingredients Division
Laura has worked in food and agriculture for over 22 years. She has rich experience in the industry, developing and leading commercial and product line strategies and sales leadership. She is a champion of continuous improvement initiatives regarding pricing and product portfolio optimization, consistently resulting in improved profits. Her passion for and knowledge of natural and better-for-you food market trends translates into exceptional outcomes for Blue Diamond customers worldwide.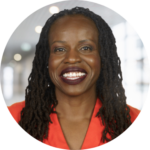 Loretta Kelly
Director of Strategic Marketing,
Blue Diamond Global Ingredients Division
Loretta is a marketing and business development professional with over 15 years of experience in the food and beverage industry. She knows the strategic levers marketing needs to pull to make progress on pipeline opportunities, and how to marshal people and resources to drive innovation and shift the status quo. She holds an MBA from Chicago Booth.
Industry Expert: Lu Ann Williams, Global Insights Director, Innova Market Insights
Don't miss this opportunity to learn from these respected industry leaders - and have all of your questions about formulation trends answered.
Request your link to
our pre-recorded
webinar HERE: