Presented by Blue Diamond Global Ingredients Division
Plant-based foods and beverages are evolving. Are you ready?
Nearly two thirds of consumers worldwide are trying to get more plant-based foods and beverages into their diets — and spending more than the average shopper to do so.
And while plant-based burgers and proteins get a lot of press, a variety of other important sectors are seeing increased focus, as formulators seek to solve taste and texture problems that might be holding some consumers back from trying new products.
Join Blue Diamond Global Ingredients Division VP Laura Gerhard and Director of R&D Kurt Waananen to gain important insights from our applied almond expertise.
In this 30-minute session we will uncover:
The current state of plant-based demand
Emerging areas of innovation
Future opportunities for growth
How Blue Diamond Global Ingredients is poised to support your formulation efforts
Meet the Experts
Join Laura Gerhard and Kurt Waananen as they share critical plant-based product insights that can have a huge impact on your formulation efforts.
Laura Gerhard
Vice President,
Blue Diamond Global Ingredients Division
Laura has worked in food and agriculture for over 22 years. She has rich experience in the industry, developing and leading commercial and product line strategies and sales leadership. She is a champion of continuous improvement initiatives regarding pricing and product portfolio optimization, consistently resulting in improved profits. Her passion for and knowledge of natural and better for you food market trends translates into exceptional outcomes for Blue Diamond customers worldwide.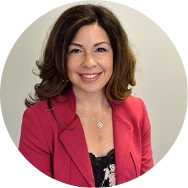 Kurt Waananen
Research & Development Director,
Blue Diamond Growers
Kurt has over 28 years of international food industry technical and leadership experience, with particular depth in R&D product, process, and packaging development, as well as business influence. He is an award-winning recruiter, with notable talent assessment and development strength, and he's passionate about building a winning team. He holds a Ph.D and Master's in Food Engineering from Purdue University and a BS in Agricultural Engineering from Washington State University.
Don't miss this opportunity to learn from this respected industry leader — and have all of your plant-based innovation questions answered.
Request your link to
our pre-recorded
webinar HERE: