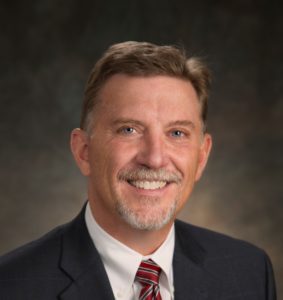 The following article appeared in FlexNews online on June 2nd.
FEATURE: Almond Demand Grows as Snacking Occasions Get Healthier
2 June 2014 – Despite  the severe drought currently affecting California, the State could  produce  its third-largest almond  crop  in history. Prospects seem promising as consumer interest  in healthy  eating  and a growing global  middle  class  continues to fuel high-quality almond demand.
FLEXNEWS touched base with Bill Morecraft, General Manager at Blue Diamond Almonds' Global Ingredients Division, to find out more about the current state of the almond industry and the company's recent achievements.
[FLEXNEWS] Mr. Morecraft,  how have the dynamics of the almond industry evolved over the past year?
[Bill Morecraft] The biggest news is that the supply of almonds has been steady for an extended period, and we're expecting – based on the early 2014 crop projections – that will be the case for a while.  Global  demand  continues  to grow,  and  almonds  have  reflected  that  shift  with  increasing prices. It has become critical for users with almond ingredients to  work with a trusted supplier to ensure  a consistent  raw material  flow. The U.S. continues  to be the fastest  growing  region for demand in almonds globally, though China is showing signs of recovering from the slower pace of the last two years. Blue Diamond, meanwhile, continues to grow across both its ingredient and retail platforms. We are always looking ahead and planning for future success.
[FLEXNEWS]  In 2013, you predicted a slower growth in almond supply. And as new acreage is planted, it will take four  to five years to materially impact the supply. Is your  view the same today?
[Bill  Morecraft] The recent National Agricultural Statistics Service (NASS) Subjective Estimate for the 2014 California almond crop was 1.95 billion pounds, which is lower than both the 2011 and 2013 crops. We are definitely in the flattest period of California almond supply growth in years. We're encouraged that, based on projections of bearing acres, we will see growth resume soon, although critical water shortage issues are clouding that picture.
[FLEXNEWS] Can you tell us more about current  and future trends of almond use, forms, and food industry applications?
[Bill  Morecraft] At the Blue Diamond Almond Innovation Center in Sacramento, Calif., we are constantly working on innovative products based on consumer demand to develop new flavor concepts for a variety of food applications. We're seeing consumers craving different flavor combinations, as well as venturing towards nontraditional flavors. Some of the flavors we have recently been working with include coconut, orange and sea salt.
The options are endless when it comes to forms and flavors of almonds. Consumers are snacking more often during the day, and they're looking for different options, based on their busy lifestyles and changing needs. We're seeing a lot of innovative snack options that are portable and easy to eat on the go, but also packed with nutrients to keep consumers energized throughout the day. There's a great opportunity for food manufacturers to insert almonds as an ingredient in snack foods. The health benefits of almonds, along with their ability to add the important sensory "crunch factor" to any product, make them an ideal addition to a snack bar or granola mix.
Additionally, we are seeing the continued expansion of snacking and convenience within the marketplace. From grocery store delis that prepare ready-made snacks, to the produce section where fruits and vegetables are now offered with crackers, cheese and dips as a snack, the expansion of the snacking sector bodes very well for the use of almonds as an ingredient.
[FLEXNEWS] In April,  Whole Foods Market named Blue Diamond Growers the winner of its "Outstanding Commodity Ingredients" award. What does this award represent  for Blue Diamond Growers?  And will it unlock  further  business opportunities?
[Bill  Morecraft] We are honored to have received the "Outstanding Commodity Ingredients" award from Whole Foods Market. This recognizes the tremendous effort of our Blue Diamond team as we continue to work hard for our customers. This award took multiple company-wide efforts, from our ability to consistently meet the exacting specifications of our customers' products, to our collaborative partnership with Whole Foods in order to fulfill its business needs. Being recognized by a company that is best in class is a tremendous way to thank our team for their continued hard work and dedication in bringing the highest quality almond products to market.
Also, our state-of-the-art almond processing facility in Turlock, Calif. recently received recognition from Food Engineering magazine as its "Plant of the Year." This is a very prestigious industry honor. The Turlock plant excels in efficiency and food safety with manufacturing processes that support the growth Blue Diamond is experiencing in the global almond ingredients business.