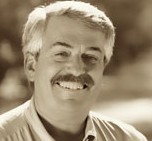 This report covers observations and conditions on Tuesday February 9, 2016.
Northern Region –
Beautiful, warm weather graced the Sacramento Valley on Tuesday. Daytime highs were in the mid 70s with overnight lows in the mid 40s, both above average for this time of year. This, combined with relative clear skies after some early fog and low winds, made for a great day to help buds continue to develop. Bees had excellent conditions to fly to the few flowers that were presenting for pollination.
Bloom timing among the different varieties appears strong in the northern region. Nonpareil, Peerless, Aldrich, and Fritz cultivars appear to be overlapping nicely as bud development is in near lock step. Most all of the buds have broken through dormancy with nicely developed sepals being observed. Pink tissue is beginning to emerge out of the sepals at a similar rate for the above mentioned varieties. Carmel and Monterey appear to be a day or two behind Nonpareil with less pink tissue poking out of the sepals and a few more buds still dormant. As usual, the early blooming Sonora variety is a few days ahead of Nonpareil with a few flowers beginning to present open for pollination. The late-blooming Butte and Padre are about four to six days behind the Nonpareil with the majority of buds still dormant. Warmer weather could advance the bloom at a rapid pace as observers reported significant changes throughout the day.
Most hives are placed and bee keepers should be done delivering bees soon. Maintenance of the orchard floor has begun with mowers running through orchards to keep grass down in between tree rows. Most pre-emergent herbicides have been applied. Orchards continue to be planted where ground has dried out enough to be worked.
Central Region – 
Sunshine and warm weather graced the North San Joaquin Valley on Tuesday. Daytime highs in the low 70s with gentle low winds made for excellent bee activity, though few flowers were presenting for pollination. With overnight lows in the mid 40s, bud development has been progressing quickly in recent days. Above-average temperatures predicted for the near future should continue to spur bud development in the coming days.
The early blooming Sonora cultivar was observed showing a few flowers open for pollination while most of the buds had significant pink tissue emerging their sepals. Overlap of the Nonpareil cultivar and its associated pollinators of Price, Fritz, Aldrich, and Monterey appear strong. The vast majority of buds are in the advanced green tip stage of development with some pink tissue starting to emerge from the sepals. Carmel exhibited a small amount of dormant buds while most were in green tip stage. Most of the green tip observed in these varieties is in the advanced stages with well developed sepals that have pink tissue observable from overhead. There was no sign of the protective scales left from dormant buds. In the later blooming Butte variety, most of the buds had broken through their protective scales with visible sepals beginning to develop. This is also considered green tip but it is a less advanced stage. The Padre cultivar is mostly at this stage with a significant portion of the buds still dormant.
Bees are being delivered as quickly as possible, but there are still growers waiting for hives. Growers are finishing up herbicide applications and are preparing spray rigs for a potential fungicide application in case the weather grows inclement. A few growers are polling off any remaining mummy nuts by hand from last season as new buds are too far advanced to mechanically shake without removing them.
Southern Region – 
Near record warm temperatures were present in the South San Joaquin Valley on Tuesday. Daytime highs rose into the mid 70s in some places with overnight lows in the low 40s. Skies were mostly clear with light winds making for excellent bee flight conditions to pollinate what few flowers were presenting for pollination. With above-average temperatures and calm conditions in the forecast for the rest of the week, it should make for some friendly bee weather for the first part of bloom.
Overlap between varieties appears strong in the southern region. Nonpareil, Monterey, and various California type varieties all appear to be within a day of each other in terms of development with well developed sepals being observed in those varieties and very few dormant buds remaining. Carmel was observed as a day or two behind Nonpareil. As usual, the early blooming Sonora is three to four days ahead of Nonpareil and beginning to have some open flowers present for pollination. The later blooming Butte and Padre cultivars are swelling but remain largely dormant in most of the region. In southern Tulare and Kern counties there is little more green tissue breaking through the dormant buds with sepals beginning to develop. Bloom could progress at a rapid pace given the anticipated above-average temperatures for the region.
Bees are still being delivered to orchards as bee keepers try to finish their deliveries before bloom progresses too far. Pre-emergent herbicide applications are being completed and orchard floor maintenance continues. Growers are preparing their spray rigs in case inclement weather causes a need for a fungicide application.