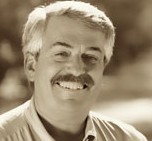 Cooler weather over the weekend slowed the progression of bloom throughout the state. The early blooming Sonora variety has a small number of flowers opened in a scattering of orchards. Nonpareil and its California-type pollinizers should have flowers beginning to open in the coming days. Most buds in these varieties have small amounts of petal showing through the sepals, which is a sign that full flowers are not far off. The Carmel variety is a day or two behind Nonpareil with very few dormant buds remaining. The late blooming Butte and Padre have begun to break dormancy and their buds are beginning to swell.
Storms from the past week have caused flooding in low land areas around the Sacramento River. To date, very few almond orchards have sustained damage throughout the state due to flooding. Rain tapered off on Friday afternoon giving way to sunshine and breezy weather on Saturday. Sunny skies and calm winds were reported throughout the state on Sunday. High temperatures over the weekend reached the low 60s and overnight lows fell to the upper 30s and low 40s. Although the weather allowed bees to be out Saturday afternoon and all of Sunday, there were very few flowers to pollinate.
Growers are busily preparing their sprayers to apply fungicide treatments prior to the next predicted storm. Some orchards on heavy ground will need to apply their treatments by air as the ground is too muddy for tractors to get into the orchards. Ground treatments have begun on soil that has dried out enough for tractors to drive on. Beekeepers are racing to get the remainder of their hives placed in orchards, as another storm is anticipated to arrive by the middle of this week.
By Brian Noeller