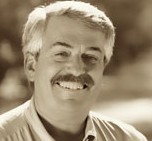 Monday and Tuesday provided clear, sunny days with virtually no wind. Overnight temperatures throughout the state ranged between the high 30s and low 40s. Daytime highs reached into the low to mid 60s. Tuesday's temperatures in the Northern San Joaquin Valley were the warmest since mid November. These conditions gave bees between 6 to 7 hours of very good activity, although there were limited amounts of flowers for them to work.
Bloom is progressing at a brisk pace and flowers are beginning to open in early blooming varieties. The early blooming Sonora variety has anywhere from 5 to 30% of its flowers open for pollination. Nonpareil appears to be about a day behind the Sonora, with some orchards not having any open petals and others with as much as 10% bloom. Observers throughout the state are reporting a wide range in bloom development within orchards of the same varieties and in the same growing region. While there is a wide range of bloom progression within similar growing regions, the California-type pollinizers are well overlapped with Nonpareil. The later blooming Butte and Padre varieties also appear to be well overlapped.
Orchards have been full of activity over the past two days. The clear skies and calm winds gave growers with early blooming orchards a small window of opportunity to make fungicide applications. Applications are being made by ground on lighter soils where tractors can get into orchards, while aerial applications are being made on heavier, more saturated ground.
Rain is anticipated to begin Thursday morning and last through the end of the week throughout the Northern, Central and Southern growing regions.
By Brian Noeller
Northern Conditions and Bloom Status
| | |
| --- | --- |
| High Temperature: | 67°F |
| Low Temperature: | 39°F |
| Wind | 5 to 7 mph |
| Sky Conditions: | High, thin clouds. |
| Bee Activity: | 7 hours of very good activity. |
Current weather at the National Weather Service
| | | | | | | | | |
| --- | --- | --- | --- | --- | --- | --- | --- | --- |
|  Variety | Dormant | Green Tip | Pink Bud | Popcorn | Bloom | Petal Fall | Jacket |  Out of Jacket |
| Sonora |  % |  20% |  50% | 25% |  5% |  % |  % |   % |
|  Nonpareil |  35% |  60% |  5% |  % |  % |  % |   % |  % |
|  California |  18% |  30% |  40% |  11% |  1% |  % |   % |   % |
|  Carmel |  50% |  50% |  % |  % |  % |  % |   % |   % |
|  Peerless |  % |  20% |  50% |  25% |  5% |  % |   % |   % |
|  Monterey |  40% |  55% |  5% |  % |  % |  % |   % |   % |
|  Butte |  70% |  30% |  % |  % |  % |  % |   % |   % |
|  Padre |  70% |  30% |  % |  % |  % |  % |   % |   % |
Central Conditions and Bloom Status
| | |
| --- | --- |
| High Temperature: | 66°F |
| Low Temperature: | 43°F |
| Wind | 4 to 7 mph |
| Sky Conditions: | Party cloudy. |
| Bee Activity: | 7 hours of very good activity. |
Current weather at the National Weather Service
| | | | | | | | | |
| --- | --- | --- | --- | --- | --- | --- | --- | --- |
|  Variety | Dormant | Green Tip | Pink Bud | Popcorn | Bloom | Petal Fall | Jacket |  Out of Jacket |
|  Sonora |  % |  % |  55% | 25% |  20% |  % |  % |   % |
|  Nonpareil |  % |  8% |  60% |  27% |  5% |  % |   % |  % |
|  California |  % |  14% |  60% |  21% |  5% |  % |   % |   % |
|  Carmel |  % |  47% |  45% |  7% |  1% |  % |   % |   % |
|  Monterey |  % |  21% |  63% |  14% |  2% |  % |   % |   % |
|  Butte |  10% |  58% |  31% |  1% |  % |  % |   % |   % |
|  Padre |  20% |  68% |  12% |  % |  % |  % |   % |   % |
Southern Conditions and Bloom Status
| | |
| --- | --- |
| High Temperature: | 69°F |
| Low Temperature: | 42°F |
| Wind | 3 to 7 mph |
| Sky Conditions: | High, thin clouds. |
| Bee Activity: | 7 hours of very good activity. |
Current weather at the National Weather Service
| | | | | | | | | |
| --- | --- | --- | --- | --- | --- | --- | --- | --- |
|  Variety | Dormant | Green Tip | Pink Bud | Popcorn | Bloom | Petal Fall | Jacket |  Out of Jacket |
|  Sonora |  % |  % |  49% | 26% |  25% |  % |  % |   % |
|  Nonpareil |  1% |  14% |  56% |  18% |  11% |  % |   % |  % |
|  California |  % |  11% |  66% |  13% |  10% |  % |   % |   % |
|  Carmel |  % |  1% |  24% |  71% |  3% |  1% |   % |   % |
|  Monterey |  9% |  23% |  50% |  13% |  5% |  % |   % |   % |
|  Butte |  15% |  31% |  52% |  2% |  % |  % |   % |   % |
|  Padre |  21% |  69% |  10% |  % |  % |  % |   % |   % |