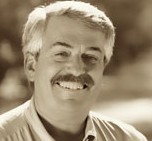 This report covers conditions and observations made on Monday, February 22, 2016.
Northern Region –
Morning lows dipped into the low 40s, but clear skies and sunshine warmed the air quickly as temperatures rose into the low 70s throughout the Sacramento Valley. Winds from the north reached 8 to 10 miles per hour in the morning, with gusts of 14 to 16 miles per hour reported along the west side of the valley. With the warm morning temperatures, bees were able to get out and work by mid-morning. Observers reported 6 to 7 hours of good activity in areas where winds were lighter.
With bloom in the northern region winding down and moving well into the jacket stage, the later blooming Butte and Padre varieties still have measurable amounts of bloom available for pollination. Windy, warm conditions have accelerated the rate of petal fall. The Sonora variety has completely exited the bloom stage, with Nonpareil and its California-type pollenizers quickly losing their remaining petals. In these earlier varieties, nutlets are beginning to be seen poking through their jackets although no jacket split is being observed.
Growers are continuing to apply nitrogen where necessary to help support their quickly developing crop. Those with access to water are irrigating to soak fertilizers into the root zone, and making sure that their irrigation systems are working properly in the event they're needed for frost protection.
Northern Region
Date
2/22/2016
Temperature
High
Low
70
41
Wind Speed
8 to 10 mph
Clouds
Clear
Bee Activity
6 to 7 Hours / Good
Bloom Stages

Percentages
Dormant
Green Tip
Pink Bud
Popcorn
Bloom
Petal Fall
Jacket
Nutlet
Total
Sonora
 
11
89
100
Nonpareil
 
11
40
49
100
California
 
9
36
55
100
Carmel
21
42
37
100
Peerless
 
5
95
100
Monterey
 
12
30
58
100
Butte
 
36
44
20
100
Padre
1
36
44
17
100
Central Region –
Sunshine and warm weather is returning to the Northern San Joaquin Valley. Overnight temperatures in the low 40s gave way to daytime highs in the high 60s. Clouds were sparse and winds were relatively calm, making for very good flying conditions for bees most of the day.
Bloom is continuing to wind down in the central region with more petals shedding every hour. Sonora is almost out of viable flowers and over two-thirds of the flowers have lost all of their petals. Nonpareil, Monterey, and California-type pollinizers have just over one-quarter of their flowers presenting for pollination while most of the flowers are either shedding their petals or have lost them completely. Carmel remains a day behind Nonpareil. Butte and Padre are past their maximum number of flowers presenting for pollination and trending downward with close to one-third of their flowers losing petals.
Growers with access to water in the western part of the region are irrigating as necessary to deepen their moisture profile. Weed control continues in various forms as warmer temperatures and plentiful soil moisture stimulate weed growth.
Central Region
Date
2/22/2016
Temperature
High
Low
68
38
Wind Speed
6 to 8 mph
Clouds
Mostly Sunny

Bee Activity
7 Hours / Very Good
Bloom Stages

Percentages
Dormant
Green Tip
Pink Bud
Popcorn
Bloom
Petal Fall
Jacket
Nutlet
Total
Sonora
 
11
27
62
100
Nonpareil
 
24
43
33
100
California
 
22
45
33
100
Carmel
36
37
27
100
Monterey
 
28
44
28
100
Butte
 
50
33
17
100
Padre
62
33
5
100
Southern Region –
Warm, sunny weather made its return to the South San Joaquin Valley on Monday. Overnight temperatures in the low 40s quickly gave way to afternoon highs in the upper 60s. Skies were clear and winds were calm making for very good bee weather. Bees were able to put in seven solid hours of forage time.
Bloom is beginning to wind down in the southern region. All varieties have achieved their maximum number of open flowers and are now beginning to shed petals. The early blooming Sonora only has one-third of its flowers presenting for pollination, while just over one-third of its flowers have lost their petals completely. Nonpareil, Monterey, Carmel, and California-type pollenizers have under half of their flowers presenting for pollination while over one-fifth of their flowers have shed all petals. The Butte variety has 40% of its flowers shedding petals while the Padre cultivar is a day behind.
Herbicide applications continue where needed and flail mowing was observed over much of the region as warmer weather and adequate moisture spurred weed growth. Growers with significant amounts of viable flowers left are applying a second round of fungicides as they deem necessary.
Southern Region
Date
2/22/2016
Temperature
High
Low
67
41
Wind Speed
5 to 7 mph
Clouds
Clear

Bee Activity
7 Hours / Very Good
Bloom Stages

Percentages
Dormant
Green Tip
Pink Bud
Popcorn
Bloom
Petal Fall
Jacket
Nutlet
Total
Sonora
 
33
31
36
100
Nonpareil
 
46
32
22
100
California
 
38
42
20
100
Carmel
48
32
20
100
Monterey
 
47
32
21
100
Butte
 
60
38
2
100
Padre
71
29
100