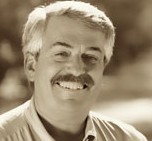 This report covers conditions and observations made between Friday, February 26 and Sunday, February 28, 2016.
Northern Region –
Sunny skies and warm temperatures filled the Sacramento Valley on Friday and Saturday. Overnight temperatures in the low 40s quickly gave way to daytime highs in the low 70s. Skies were clear and winds were relatively calm both days. Daytime highs on Sunday dropped into the upper 60s with some clouds during the morning hours. Bees were able to work well all three days putting in seven solid hours each day on what few flowers remain.
Bloom will conclude tomorrow in the northern region as there were very few viable flowers left in any orchards. The only flowers presenting for pollination are in Butte and Padre orchards in the southwestern area of the region. In the northern part of the region, all other varieties have almost no petals remaining. In the early blooming Sonora variety some nutlets were observed breaking through their protective jackets.
With rain predicted for the end of the week growers that have not made a second fungicide treatment are making that application. Bee keepers are beginning to pull hives out of early blooming fields.
Northern Region
Date
2/28/2016
Temperature
High
Low
67
42
Wind Speed
4 to 6 mph
Clouds
Clear
Bee Activity
6 to 8 Hours / Very Good
Bloom Stages

Percentages
Dormant
Green Tip
Pink Bud
Popcorn
Bloom
Petal Fall
Jacket
Nutlet
Total
Sonora
 
99
 1
100
Nonpareil
 
5
95
 
100
California
 
2
98
 
100
Carmel
4
96
 
100
Peerless
 
100
 
100
Monterey
 
2
98
 
100
Butte
 
1
9
90
 
100
Padre
2
9
89
 
100
Central Region –
Warm, sunny weather filled the Northern San Joaquin Valley for most of the weekend with some clouds and a light breeze moving in on Sunday. Friday and Saturday saw morning lows in the mid 40s quickly give way to afternoon highs in the mid 70s. Skies were clear and winds were calm both days with bees able to work for 7 solid hours. Sunday's highs hovered around 70 with a light breeze and some clouds. Partly cloudy skies and breezy conditions limited bees to 5 good hours of work on what little bloom was left. All but a few bees have moved on to other sources of pollen where available.
Bloom is drawing to its conclusion in the central region. The late blooming Butte and Padre have under one-tenth of their flowers presenting for pollination. Petals continue to shed rapidly now, covering the ground. All other varieties no longer have any viable flowers left and leaf tissue is beginning to emerge. Nutlets have yet to emerge from their protective jackets, though they are starting to get bigger.
Growers that have not yet made their second fungicide treatments will be making them this week as rain is predicted for the end of the week. Bee keepers will begin removing hives this week in early blooming varieties.
Central Region
Date
2/28/2016
Temperature
High
Low
69
45
Wind Speed
6 to 7 mph
Clouds
Partly Cloudy

Bee Activity
5 to 6 Hours / Good
Bloom Stages

Percentages
Dormant
Green Tip
Pink Bud
Popcorn
Bloom
Petal Fall
Jacket
Nutlet
Total
Sonora
 
100
100
Nonpareil
 
12
88
100
California
 
11
89
100
Carmel
1
29
70
100
Monterey
 
26
74
100
Butte
 
4
44
52
100
Padre
9
48
43
100
Southern Region –
Warm weather continued in the southern region over the weekend. Daytime highs reached into the low 70s and overnight lows remained in the high 40s. Partly cloudy skies covered the area, but warmer overnight and high morning temperatures encouraged bees to work early. Observers reported 6 to 8 hours of very good activity each day.
Warmer temperatures, as well as sporadic winds, has helped accelerate petal fall in the earlier blooming varieties. Sonora, Nonpareil and California-type pollenizers no longer have measurable amounts of bloom. Nutlets can be seen forming in these varieties, although none have broken free from their protective jacket. Butte and Padre varieties can still be seen with small amounts of bloom in some areas throughout the region.
The consistently warm weather in recent weeks has encouraged growers with access to well water to continue irrigating. In some cases, bees have been removed from orchards with early blooming varieties. Warm weather through the end of this week is predicted to give way to wet weather through this weekend and following week. With bloom nearly complete in the southern region, growers look forward to the possibility of well-timed rain.
Southern Region
Date
2/28/2016
Temperature
High
Low
68
45
Wind Speed
5 to 7 mph
Clouds
Partly Cloudy

Bee Activity
6 Hours / Very Good
Bloom Stages

Percentages
Dormant
Green Tip
Pink Bud
Popcorn
Bloom
Petal Fall
Jacket
Nutlet
Total
Sonora
 
 
19
80
1
100
Nonpareil
 
 
1
27
72
 
100
California
 
 
21
79
 
100
Carmel
 
2
27
71
 
100
Monterey
 
 
1
27
72
 
100
Butte
 
 
6
42
52
 
100
Padre
 
15
42
43
 
100