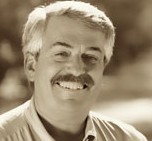 This report covers conditions and observations made between Monday, May 1 and Sunday, June 4, 2017. The next scheduled report will be posted on Wednesday, July 5, 2017. However, in the event of any significant occurrences prior to that date, this site will be updated as soon as possible.
The Central Valley experienced a wide-ranging and cyclical temperature pattern during May, along with a bit rain to finish off the month. Temperatures peaked at maximum levels at four times during the month, with highest readings reported near or just over 100 degrees on May 4th and again from the 21st through the 23rd. Readings also peaked in the lower 90's on May 9th and 29th. Between these peaks, maximum temperatures peaked at comparatively low levels, topping out only in the upper 60's and lower 70's. Morning low temperatures followed the pattern established by the daily highs, with readings ranging from the upper 40's to upper 60's. May also proved to be relatively dry. While light showers dropped a few hundredths of an inch during the first week of the month, greatest rainfall was received on May 31st as a relatively weak storm system dropped from a few hundredths to as much as 0.2 inch in most areas of the San Joaquin and Sacramento Valleys.
Observers are reporting that May proved to be a relatively calm period in the 2017 growing season. Throughout the Central Valley, early and mid-maturing varieties have become fully solidified, with later maturing types trailing closely behind. As a result, crop loads are at or near their maximum weight for the year and trees in all areas can be seen sagging under the weight of the crop.
Growers maintained a steady pace of activity during the month as they worked to support their crops. As is normal for the month, irrigation was a prime focus. Ample supplies of surface water have made life quite a bit easier for many growers this year… and rising water tables have assisted those more reliant on ground water too. Growers also focused on weed control during the month, specifically mowing excessive vegetation in the orchard "middles", the area between the rows.
Observers in all areas are reporting that the orchards are generally in very good condition. Several have noted issues with areas within orchards and/or individual trees in some plantings exhibiting stress imposed by phytophthora, a fungal organism promoted by the very wet conditions of the past winter. Waterlogged soils provided the environment required for the development of the fungus, which destroys small roots required for water and nutrient uptake. Wounded by the disease, the trees are ironically starved of water when transpiration rates increase as spring and summer temperatures rise. The result is wilting and ultimately death if the trees are severely affected
While a number of orchards received treatments to control Leaf-Footed Plant Bugs during April, pressure from this potentially serious pest has been comparatively light this year, negating widespread problems and the need for treatments by the vast majority of growers with susceptible varieties. Growers have had similar experiences with web-spinning mites this year, with some orchards in the southern San Joaquin receiving treatments to control growing populations. However, mite pressure has been almost non-existent in the balance of the Central Valley. On the orchard floor, growers have been monitoring ant populations and some have begun treatments with bait formulations targeting specific damaging species, intent on reducing damage to the crop during the harvest.
Delayed by the wet winter months, planting of new orchards with bare-root trees has been completed.  However, planting using potted trees, which can be employed year-round continues. At the same time, machinery can be observed throughout the valley removing older, low producing orchards as growers prepare their lands for replanting.
Over the coming month of June, irrigations will continue and growers will monitor the insect populations within the orchards. Observers have noted that owing to the light pressure experienced this year, some growers have eliminated treatments timed to insect lifecycles that are normally completed in May. These growers will be especially vigilant as we approach the hull split season at the end of June and early July when treatment decisions for the control of Navel Orange Worm must be made.
By Mel Machado