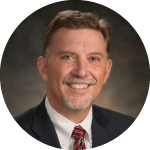 Almond Market Update
Bill Morecraft
General Manager
Global Ingredients
Blue Diamond Almonds
Market Overview –
The California Almond Industry's closing report for the 2013 crop recorded July shipments of 132.5 million lbs. YTD shipments for the 2013 crop finished at 1.937 million lbs., a 4% increase for the industry over the prior year.
The industry will carry out ~345 million pounds into the 2014 crop year (after the ABC reassesses losses), essentially the same quantity as the carry-in to this crop. The final number will be available on the Almond Board Position report issued in September.


Harvest is under way for the new almond crop and early field reports indicate Nonpareil will fall short of last year's record production and likely fall short of the NASS estimate. It is too early for trends to emerge on the total crop. California growers remain very concerned about the impact of the California drought on 2014 crop and on potential for 2015.
Major Markets Summary –
Results for the past year confirmed that growth in almond consumption continues to be widespread globally. The U.S., Europe, and Middle East/Africa markets all grew by nearly 10% or more above the prior year. Only the Asia/Pacific region declined this year.
Market Perspective –
Global demand for the 2014 crop is expected to be firm. The higher prices that the industry has experienced are more widely understood and accepted. While the industry has seen some softness in specific markets, including China, most markets are showing positive growth.
Prices have been firm and 2014 crop offers limited, resulting in relatively light booking levels as harvest begins.
Looking forward, drought concerns remain top of mind for the growers as they enter the 2014 crop harvest. Beyond harvest, the next key events will be weather patterns from November forward.
Click here to view the entire detailed July position Report from the Almond Board of California site: