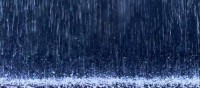 The following excerpts on the drought situation in California come from a recent article by Daniel Swain from WeatherWest.com posted January 17, 2016.
In my last blog post, I discussed an imminent "parade of storms" that was slated to begin during the first week of the new year. Over the past two weeks, a series of strong and moist storm systems have brought wet and occasionally hazardous weather conditions to different parts of the state. Two major low-latitude storm systems affected Southern California during the first week of January, bringing widespread heavy precipitation and flooding of varying severity. Widespread thunderstorms–some of them severe–brought significant flash flooding, damaging winds, and even a couple of tornadoes. These two storms–characterized by ample atmospheric moisture, unusually high atmospheric instability, and excellent jet stream-level forcing–were highly reminiscent of the more memorable Southern California storm events during the 1982-1983 and 1997-1998 El Niño events.
The Pacific firehose has been aimed squarely upon the northern half (and especially the northern third) of California in recent days. Impressive double-digit rainfall totals have already been observed, and still there is much more to come in the coming days. In fact, several major North Coast rivers are currently approaching or exceeding flood stage, and sections of the Sacramento River may exceed flood stage as well over the next few days. Meanwhile, snow accumulations in the Sierra Nevada have been equally impressive, and are the best in years (110% of average to date, a number I expect to rise further this week). Enough precipitation is falling to generate significant runoff without greatly exceeding the capacity of river systems to manage the influx. At the moment things are moving in the right direction from a drought relief perspective.
Strengthening and "straightening" Pacific jet stream, characteristic of strong El Niño events, now in place.
I've discussed on numerous occasions that the main mechanism by which El Niño affects California winter precipitation is by enhancing the subtropical jet stream over the far Eastern Pacific. As the jet strengthens and shifts southward, it effectively "straightens" out in the vicinity of California–reducing the amplitude of its typical northward bend that can often cause storms to veer northward into the Pacific Northwest or weaken before reaching California. The enhanced Pacific storm track is now consistently soaking Northern California, and bringing more transient soakings to Southern California. For reasons relating to the intrinsic seasonal cycle of the Pacific jet stream, I would expect unusually wet conditions to continue to expand southward along the California coast in the coming weeks.
Yes, the southern third of California has thus far experienced below-average rainfall so far this season. But…
There continues to be much consternation regarding the fact that parts of Southern California remain well below-average precipitation-wise for the season to date. And it's interesting to note that one of the relatively driest spots in all of California so far this water year is Los Angeles County–which comprises a considerable fraction of the state's population. But nearly all of California has fared better than Los Angeles County so far this season–and prospects for significant Southern California precipitation remain high in the coming weeks.
Pacific jet extension likely over next 1-2 weeks; enhanced precipitation should expand southward by end of January
A lot more rain is in the forecast for Northern California over the coming 7-10 days (perhaps more than 10 or even 15 inches in orographically favored parts of the North State, and more than 6 inches in the coastal mountains as far south as the Bay Area). Then, during the final week of January, there is an emerging model ensemble consensus that an burst of jet stream energy from the West Pacific will propagate eastward across the entire basin, forcing the Pacific storm track southward from Northern California and bringing enhanced precipitation to the entire state.
Flood concerns will grow across Northern California as soils are now completely saturated from days of heavy rainfall. With a substantial snowpack, any warm "Pineapple Express"-type storms could pose a risk of snowmelt-related flooding. If storms can remain relatively well spaced-out, it's entirely possible major flooding may be avoided, and that the upcoming very wet period will be almost exclusively beneficial in a drought-stricken state.
Powerful El Niño still in place; maximum Southern California impacts likely still to come 
Interestingly enough, our record/near-record strength El Niño event is not going away without a fight. Thus, the rest of January through March (and perhaps even April or May) will be prime time for increasingly prominent El Niño effects–including a greatly enhanced subtropical jet stream and periods of enhanced storminess and heavy precipitation throughout California.
California's drought condition and its impact on the California Almond crop is an important topic for our readers. Blue Diamond would like to thank Mr. Swain for allowing us to post excerpts of his articles on our website. To view the article in its entirety click here.
© 2015 WEATHER WEST