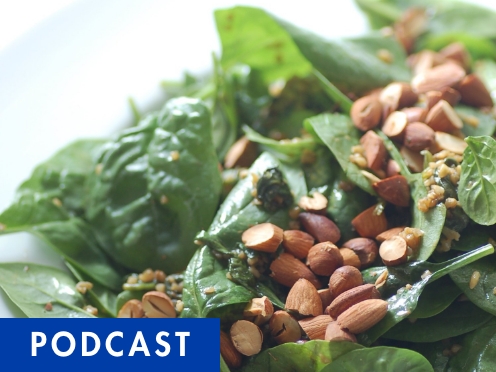 Grown in California: The Blue Diamond Almond Podcast
The Plant-Based Food Revolution:
Meeting Emerging Consumer Needs
On the second episode of Grown in California: The Blue Diamond Almond Podcast, our guests discuss the current and future state of plant-based food and beverages, including key points like:
Consumer insights and trends
Industry reaction to the increase in demand for plant-based products
Potential applications for almonds and almond ingredients
In this informative program, Blue Diamond's CJ McClellan and Elyse Stines are joined by:
Laurie Colin, Senior Technical Business Development Manager, Blue Diamond Global Ingredients Division
Emma Ignaszewski, Corporate Engagement Project Manager, The Good Food Institute
Bobby McCuan, Product Marketing Manager, Blue Diamond Global Ingredients Division
Listen now below, or click on the logo of your favorite podcast platform to subscribe and listen there.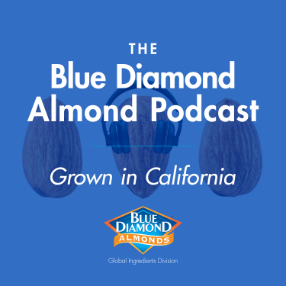 Stay up to date on current trends as well as the future of almonds and almond ingredients. CJ McClellan, Senior Manager of Strategic Marketing, and Elyse Stines, Go-to-Market Strategy Manager, interview industry experts and Blue Diamond thought leaders to bring you applied almond expertise and valuable insights you won't find anywhere else.