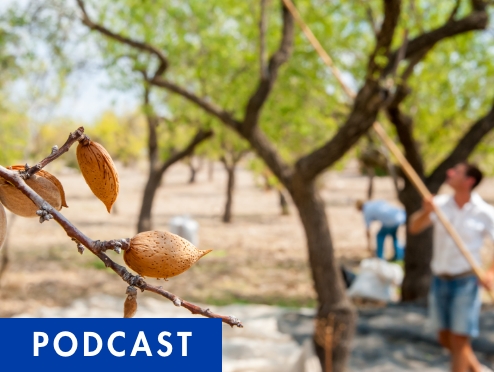 Grown in California: The Blue Diamond Almond Podcast
The Co-Op Story and Advantage:
Sustainability and Ethics
On the third episode of Grown in California: The Blue Diamond Almond Podcast, our guests discuss Blue Diamond Almond's cooperative structure, including key points like:
Consumer insights and trends
Why Blue Diamond is structured as a co-op, and what that means to local farmers and your business
How the industry as a whole is moving to prioritize sustainability and ethical business practices.
In this informative program, Blue Diamond's CJ McClellan and Elyse Stines are joined by:
Mark Jansen, CEO, Blue Diamond Growers
Mel Machado, Member Relations Vice President, Blue Diamond Growers
Michael Coe, Sales Director, Blue Diamond Growers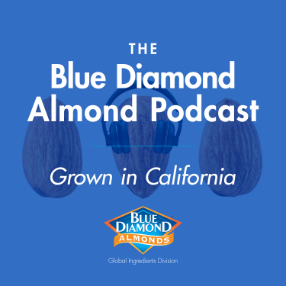 Stay up to date on current trends as well as the future of almonds and almond ingredients. CJ McClellan, Senior Manager of Strategic Marketing, and Elyse Stines, Go-to-Market Strategy Manager, interview industry experts and Blue Diamond thought leaders to bring you applied almond expertise and valuable insights you won't find anywhere else.