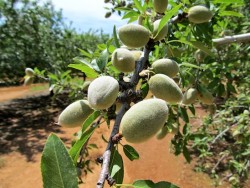 April 30, 2015
Yesterday, the National Agricultural Statistical Service (NASS), a part of the California Department of Food and Agriculture, released the California 2014 almond acreage report. Total acres are estimated at 1,020,000, which represents a 5% increase from the 2013 acreage of 970,000. Bearing acres were estimated at 870,000 for 2014. The preliminary bearing acreage for 2015 is estimated at 890,000, an increase of 2.3%.
To view the NASS report in its entirety click here….
Check back on May 5th for the Subjective Estimate report.