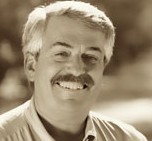 Weather throughout most of the state on Wednesday and Thursday was beautiful. Observers in the northern region reported isolated thunderstorms during the late afternoon on Tuesday, while the rest of the state reported clear and sunny skies. Thursday was clear and sunny throughout the state. Temperatures in the northern and central regions dropped into the low 30s in the overnight hours and reached the mid 50s during the day. Daytime highs in the southern region reached the mid 50s as well, but the overnight lows only dropped into the mid 30s. The lower overnight temperatures in the northern and central regions caused some growers to turn on their sprinkler systems to reduce the risk of frost damage. With the nutlets in all varieties still covered in their protective jackets, the risk of frost damage at this stage of development is minimal. Despite periods of sunshine and what most would consider to be beautiful days, colder temperatures kept bees close to their hives. The central and southern regions reported 3 to 4 hours of poor bee activity for Wednesday and Thursday. The northern region, conversely, reported 4 to 6 hours of good activity both days.
Weather conditions have kept bloom moving along quickly through all varieties and stages. Throughout the state, the Nonpareil and California-type pollinizers have reached and passed peak bloom, with increasing amounts of petal fall and jacket stage being observed. The Butte and Padre varieties continue to trail and still have over half of their flowers open for pollination.
A second round of fungicide applications has begun in most areas. The dry, windy weather has helped accelerate drying on orchard floors and allowed growers easier access into their orchards. Growers continue to monitor overnight temperatures and the potential for frost damage. Originally forecast to bring additional rain, the weather report through early next week is looking to be slightly warmer, with storms becoming less likely.
By Jereme Fromm
Photos by Dennis Meinberg, Ernie Reichmuth and Matthew Willson
Northern Conditions and Bloom Status
| | |
| --- | --- |
| High Temperature: | 55°F |
| Low Temperature: | 30°F |
| Wind | 11 mph. Gusts up to 17 mph. |
| Sky Conditions: | Clear |
| Bee Activity: | 6 hours of good activity. |
Current weather at the National Weather Service
| Variety | Dormant | Green Tip | Pink Bud | Popcorn | Bloom | Petal Fall | Jacket | Out of Jacket |
| --- | --- | --- | --- | --- | --- | --- | --- | --- |
| Sonora | % | % | % | % | 24% | 45% | 31% | % |
| Nonpareil | % | % | % | 9% | 38% | 38% | 15% | % |
| California | % | % | % | % | 38% | 48% | 14% | % |
| Carmel | % | % | % | 1% | 50% | 41% | 8% | % |
| Peerless | % | % | % | % | 20% | 40% | 40% | % |
| Monterey | % | % | % | 5% | 50% | 35% | 10% | % |
| Butte | % | % | % | 6% | 62% | 22% | 10% | % |
| Padre | % | % | % | 17% | 45% | 33% | 5% | % |
Central Conditions and Bloom Status
| | |
| --- | --- |
| High Temperature: | 58°F |
| Low Temperature: | 30°F |
| Wind | 10 mph. Gusts up to 16 mph. |
| Sky Conditions: | Clear |
| Bee Activity: | 3 to 4 hours of poor activity. |
Current weather at the National Weather Service
| Variety | Dormant | Green Tip | Pink Bud | Popcorn | Bloom | Petal Fall | Jacket | Out of Jacket |
| --- | --- | --- | --- | --- | --- | --- | --- | --- |
| Sonora | % | % | % | 1% | 56% | 25% | 18% | % |
| Nonpareil | % | % | % | 2% | 65% | 19% | 14% | % |
| California | % | % | % | 3% | 61% | 25% | 11% | % |
| Carmel | % | % | % | 6% | 80% | 12% | 2% | % |
| Monterey | % | % | % | 2% | 70% | 22% | 6% | % |
| Butte | % | % | 2% | 23% | 66% | 9% | % | % |
| Padre | % | % | 11% | 33% | 54% | 2% | % | % |
Southern Conditions and Bloom Status
| | |
| --- | --- |
| High Temperature: | 54°F |
| Low Temperature: | 35°F |
| Wind | 11 mph. Gusts up to 15 mph. |
| Sky Conditions: | Clear |
| Bee Activity: | 3 to 4 hours of poor activity. |
Current weather at the National Weather Service
| Variety | Dormant | Green Tip | Pink Bud | Popcorn | Bloom | Petal Fall | Jacket | Out of Jacket |
| --- | --- | --- | --- | --- | --- | --- | --- | --- |
| Sonora | % | % | % | % | 6% | 34% | 60% | % |
| Nonpareil | % | % | % | % | 44% | 40% | 16% | % |
| California | % | % | % | % | 42% | 33% | 25% | % |
| Carmel | % | % | % | % | 77% | 20% | 3% | % |
| Monterey | % | % | % | 1% | 60% | 24% | 15% | % |
| Butte | % | % | 8% | 16% | 70% | 6% | % | % |
| Padre | % | % | 19% | 26% | 55% | % | % | % |