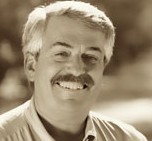 Stormy weather throughout the day Monday provided additional rainfall throughout the state. Areas in the northern and central regions received more than an inch of rain, while the southern region reported as much as 0.6" of rain in parts of the region. The rain, coupled with high winds and dense cloud cover made for little to no bee activity throughout the state. Tuesday brought intermittent clouds and lower amounts of rain to the central region, while the northern and southern regions enjoyed sunshine and mostly clear skies. These conditions in the northern and southern regions allowed bees to work for 6 to 7 hours. In the central region, bee flight was interrupted by scattered showers throughout the day and bees were only able to work for an average of 3 to 4 hours.
Bloom is reaching its peak numbers of open flowers through the state. The southern region is leading the way as Nonpareil, California-type pollinizers, Carmel, and Monterrey have all reached their peak number of open flowers. Bloom in the northern and central regions continue to trail the south by a day or two and is expected to peak in the coming days. Throughout the state, Sonora is dropping petals roughly two days ahead of Nonpareil, while Butte is 3 to 4 days behind. The late blooming Padre is now lagging two to three days behind Butte in all regions. Wind and rain events associated with recent storms have accelerated the rate of petal fall in nearly all varieties. Weather forecasts throughout the state are calling for a break in the rain through the weekend, and growers are hoping that conditions will allow for a few days of strong bee activity.
Equipment access into orchards continues to be limited due to additional rainfall on well saturated ground. Aerial fungicide applications continue to be utilized where available. With the dry weather forecasted through the end of this week, many growers are welcoming a window of opportunity to get into orchards for a second round of fungicide treatments toward the end of the week.
By Brian Noeller
Northern Conditions and Bloom Status
| | |
| --- | --- |
| High Temperature: | 60°F |
| Low Temperature: | 51°F |
| Wind | 10 mph. Gusts up to 29 mph. |
| Sky Conditions: | Clear |
| Bee Activity: | 7 hours of very good activity. |
Current weather at the National Weather Service
| Variety | Dormant | Green Tip | Pink Bud | Popcorn | Bloom | Petal Fall | Jacket | Out of Jacket |
| --- | --- | --- | --- | --- | --- | --- | --- | --- |
| Sonora | % | % | % | 5% | 36% | 35% | 24% | % |
| Nonpareil | % | % | % | 9% | 67% | 18% | 6% | % |
| California | % | % | % | 9% | 69% | 13% | 9% | % |
| Carmel | % | % | 2% | 35% | 56% | 7% | % | % |
| Peerless | % | % | % | 5% | 30% | 40% | 25% | % |
| Monterey | % | % | 2% | 28% | 63% | 7% | % | % |
| Butte | % | % | 15% | 32% | 53% | % | % | % |
| Padre | % | % | 25% | 42% | 33% | % | % | % |
Central Conditions and Bloom Status
| | |
| --- | --- |
| High Temperature: | 68°F |
| Low Temperature: | 46°F |
| Wind | 6 mph. Gusts up to 14 mph. |
| Rain: | .1 to .35″ throughout the day. |
| Sky Conditions: | Overcast |
| Bee Activity: | 3 to 4 hours of good activity in the morning. |
Current weather at the National Weather Service
| Variety | Dormant | Green Tip | Pink Bud | Popcorn | Bloom | Petal Fall | Jacket | Out of Jacket |
| --- | --- | --- | --- | --- | --- | --- | --- | --- |
| Sonora | % | % | % | 2% | 83% | 15% | % | % |
| Nonpareil | % | % | 4% | 15% | 73% | 8% | % | % |
| California | % | % | 6% | 19% | 70% | 5% | % | % |
| Carmel | % | % | 13% | 28% | 57% | 2% | % | % |
| Monterey | % | % | 10% | 19% | 67% | 4% | % | % |
| Butte | % | 2% | 20% | 27% | 48% | 3% | % | % |
| Padre | % | 7% | 27% | 31% | 34% | 1% | % | % |
Southern Conditions and Bloom Status
| | |
| --- | --- |
| High Temperature: | 70°F |
| Low Temperature: | 48°F |
| Wind | 7 mph. Gusts up to 16 mph. |
| Rain: | .1″ |
| Sky Conditions: | Overcast |
| Bee Activity: | 7 hours of good activity. |
Current weather at the National Weather Service
| Variety | Dormant | Green Tip | Pink Bud | Popcorn | Bloom | Petal Fall | Jacket | Out of Jacket |
| --- | --- | --- | --- | --- | --- | --- | --- | --- |
| Sonora | % | % | % | % | 53% | 22% | 25% | % |
| Nonpareil | % | % | % | % | 84% | 14% | 2% | % |
| California | % | % | % | % | 77% | 11% | 12% | % |
| Carmel | % | % | % | 2% | 75% | 18% | 5% | % |
| Monterey | % | % | % | 1% | 78% | 15% | 6% | % |
| Butte | % | % | 13% | 30% | 53% | 4% | % | % |
| Padre | % | % | 46% | 24% | 30% | % | % | % |