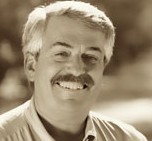 This is the final report of the 2017 bloom season. The next scheduled report will be posted on Monday, March 27, 2017. In the event of any significant occurrences prior to that date, this site will be updated as soon as possible.
Bloom has concluded for most of the state. Butte and Padre orchards have less than 10% viable flowers remaining throughout the state. Bees are beginning foraging elsewhere for pollen. Leaves are emerging in all varieties and nutlets are starting to break through their jackets in early blooming varieties. Along the west side of the central region, a limited number Butte and Padre orchards still have significant numbers of open flowers with bees humming in them.
Clear skies and temperatures in the mid-70s on Thursday made for a strong final day of bloom. Wednesday had temperatures range from the mid-40s overnight to the high 60s during the day. Low winds on both Wednesday and Thursday allowed for bees to work for 6 to 8 hours each day throughout the state on what few flowers remain.
New plantings continue to go in the ground as soil continues to dry. Nitrogen applications are commencing in orchards where leaves are emerging. Both mechanical and chemical weed control continues in all orchards as higher temperatures have spurred weed growth.
By Brian Noeller
Photos by Jereme Fromm, Dennis Meinberg, Ernie Reichmuth and Matt Willson
Northern Conditions and Bloom Status
| | |
| --- | --- |
| High Temperature: | 75°F |
| Low Temperature: | 47°F |
| Wind | 4 mph. Gusts up to 9 mph. |
| Sky Conditions: | High, thin clouds. |
| Bee Activity: | 7 hours of good activity on Thursday, March 9. 6 hours of good activity on Wednesday, March 8. |
Current weather at the National Weather Service
| Variety | Dormant | Green Tip | Pink Bud | Popcorn | Bloom | Petal Fall | Jacket | Out of Jacket |
| --- | --- | --- | --- | --- | --- | --- | --- | --- |
| Sonora | % | % | % | % | % | 5% | 91% | 4% |
| Nonpareil | % | % | % | % | % | 5% | 92% | 3% |
| California | % | % | % | % | % | 2% | 97% | 1% |
| Carmel | % | % | % | % | % | 5% | 95% | % |
| Peerless | % | % | % | % | % | % | 99% | 1% |
| Monterey | % | % | % | % | % | 10% | 90% | % |
| Butte | % | % | % | % | 5% | 33% | 62% | % |
| Padre | % | % | % | % | 8% | 37% | 55% | % |
Central Conditions and Bloom Status
| | |
| --- | --- |
| High Temperature: | 75°F |
| Low Temperature: | 43°F |
| Wind | 4 mph. Gusts up to 12 mph. |
| Sky Conditions: | Clear. |
| Bee Activity: | 7 hours of good activity on Thursday, March 9. 6 hours of good activity on Wednesday, March 8. |
Current weather at the National Weather Service
| Variety | Dormant | Green Tip | Pink Bud | Popcorn | Bloom | Petal Fall | Jacket | Out of Jacket |
| --- | --- | --- | --- | --- | --- | --- | --- | --- |
| Sonora | % | % | % | % | % | 4% | 93% | 3% |
| Nonpareil | % | % | % | % | % | 8% | 90% | 2% |
| California | % | % | % | % | % | 12% | 87% | 1% |
| Carmel | % | % | % | % | 1% | 15% | 84% | % |
| Monterey | % | % | % | % | % | 15% | 85% | % |
| Butte | % | % | % | % | 8% | 23% | 69% | % |
| Padre | % | % | % | % | 10% | 31% | 59% | % |
Southern Conditions and Bloom Status
| | |
| --- | --- |
| High Temperature: | 74°F |
| Low Temperature: | 39°F |
| Wind | 4 mph. Gusts up to 9 mph. |
| Sky Conditions: | High, thin clouds. |
| Bee Activity: | 7 hours of good activity on Thursday, March 9. 8 hours of good activity on Wednesday, March 8. |
Current weather at the National Weather Service
| Variety | Dormant | Green Tip | Pink Bud | Popcorn | Bloom | Petal Fall | Jacket | Out of Jacket |
| --- | --- | --- | --- | --- | --- | --- | --- | --- |
| Sonora | % | % | % | % | % | % | 95% | 5% |
| Nonpareil | % | % | % | % | % | 1% | 97% | 2% |
| California | % | % | % | % | % | % | 98% | 2% |
| Carmel | % | % | % | % | % | % | 98% | 2% |
| Monterey | % | % | % | % | % | 2% | 96% | 2% |
| Butte | % | % | % | % | 6% | 34% | 60% | % |
| Padre | % | % | % | % | 9% | 36% | 55% | % |