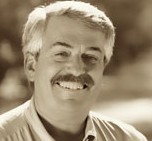 Central Region
This report concludes the bloom reporting season. The next scheduled report will be posted on Monday, March 16, 2015. In the event of any significant occurrences prior to that date, this site will be updated as soon as possible.
Clear skies and warm temperatures covered the central region. A low of 33 degrees quickly climbed to 65 degrees as the sun rose and morning clouds disappeared. Light winds of three to seven miles per hour were accentuated by gusts of up to 24 miles per hour in southern Stanislaus and Merced counties. Despite periods of heavy winds, bees were able to put in 6 to 7 good hours of work.
Wind levels and warmer temperatures have continued to accelerate the decline of bloom. Although bees can be seen working in orchards, observers have noted that there is very little viable pollen left to work, even in most of the Butte and Padre orchards that look to still have measurable amounts of bloom remaining. Due to the lack of available pollen, beekeepers have begun removing hives from orchards.
Growers continue with orchard maintenance activities and are keeping an eye on the weather forecast. Those with available water are irrigating when necessary and providing trees with important nutrients to support their crop.
Blue Diamond Growers
Bloom Report
Area:
Central
Date:
3/3/15
Posted On:
3/4/15
Weather Data:
Temperature —>
High –>
65
Low –>
33
Wind Speed —>
Average –>
3-7
Peak Gust –>
24
Rain —>
Inches –>
When –>
Clouds —>
Mostly clear
Fog –>
Bee Activity –>
6 to 7 good
BLOOM STAGES
 
 
 
 
 
 
 
 
 
Percentages
Dormant
Green Tip
Pink Bud
Popcorn
Bloom
Petal Fall
Jacket
Nutlet
Total
Sonora
 
 
 
 
 
 
86%
14%
100%
Nonpareil
 
 
 
 
 
 
93%
7%
100%
California
 
 
 
 
 
 
92%
8%
100%
Carmel
 
 
 
 
 
3%
97%
 
100%
Monterey
 
 
 
 
 
 
96%
4%
100%
Butte
 
 
 
 
4%
20%
76%
 
100%
Padre
 
 
 
 
8%
27%
65%
 
100%