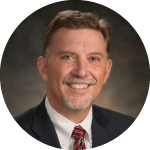 Overview –
The California Almond Board reported shipments for the month of September of 163 million pounds, off -8% for the month compared to the prior year. U.S. shipments were off only 2% and export shipments were off 10%. YTD, U.S shipments are off less than 1%, and export shipments are off 9%. The lower shipments largely reflect limited offers from California, rather than lower demand. A little over 100 million lbs. of new commitments were recorded in September.
The California almond community has been carefully assessing the 2014 harvest that will produce well under the NASS Objective Estimate of 2.1 billion lbs. The crop is projected in a range 1.80 – 1.90 billon, with most estimates in the middle of the range. The limited supply will compel a reduction from last year's full year shipments by 10%, ultimately impacting all markets to varying degrees. There is significant concern regarding potential 2015 crop yields due to the ongoing drought. Consequently, most sellers are already planning to hold additional 2014 crop against that risk.
Major Markets Summary –
The U.S. continues to drive global almond demand from California, maintaining very nearly the same pace as last year through two months. Current pricing will begin passing forward to manufacturers and retailers over the next 90 days. Other markets show considerably more early variation in volumes from country to country. Europe is much closer to the quantities of two years ago, reflecting a better Spanish crop and sharp price increases from California. The Middle East/Africa region also reflects a decline, driven by reduced early exports to Turkey. Asia reflects the contrasts between China's cautious entry into the 2014 crop almond market and India's increase in early shipments filling a previously empty pipeline.
Market Perspective –
Growers are evaluating the 2014 and 2015 almond crop potential together, with concerns that existing drought conditions will result in tight supplies over a two-year horizon. Through the first two months of shipments for the 2014 crop, increased pricing and limited offers for forward positions, have combined to slow the pace of forward commitments.
Looking forward, the supply side of the industry will continue to focus on prompt sales delivered over a short horizon. Conversely, pricing over the next 60 days may represent the best opportunity for buyers with a need to cover longer to execute business. As winter approaches, the risk on potential 2015 crop yield is likely to begin driving pricing again until winter precipitation and bloom weather conditions are understood.
Click here to view the entire detailed September position Report from the Almond Board of California site: