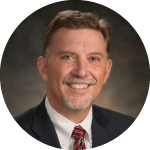 Overview –
The Almond Board of California's October Position report shows 2014 Crop receipts at 1.516 billion lbs. As the situation clarifies, the 2014 almond crop projects to final receipts of ~ 1.85 billion pounds. The crop is significantly more received through October than historically, due to the early start and quick processing through huller/shellers. Daily receipts in early November have already begun to decline rapidly, with almost all receipt activity to be completed by the end of November.
With a crop of 1.85 billion, and a total net supply of 2.160 billion, shipments for the 2014 crop should decline by ~10% from last year. Carry-out inventory is likely to grow from 350 million to above 400 million as concerns for the 2015 crop potential persist. Ongoing concerns for the 2015 crop yields will not be alleviated, regardless of rainfall. They could be aggravated if California experiences below normal rainfall again this year.
The Almond Board of California reported shipments for the month of 204.6 million pounds, and YTD shipments of 509.4 million lbs. The YTD shipments are 8% off last year, tracking to a decline in line with the reduction in available supply. Significantly, industry commitments reported to date (factored for the percent unreported), show the industry 46% committed against total supply. This is comparable to the prior year's totals through October, indicating little remaining pressure on suppliers to rapidly advance commitments prior to the bloom and a better understanding of 2015 water supply risk.
Major Markets Summary –
Through the first quarter of the crop year, almonds are shipping into markets at varying rates. The U.S. continues to drive global almond demand, with a 3% increase in a year when total shipments will decline by 10%. Asia-Pacific & the Western Europe are off by 10% and 8%, with widely different results by country. The overall drop in these regions is consistent with the 2014 supply reduction. The Middle East and Africa are trending lower at 19% off of last year. Through the first quarter, the reduction in shipments is at or below the reduction that we will see at year-end. The graphic below shows that the 2014 crop supply is rapidly approaching 50% committed, in line with prior years.
Market Perspective –
Last month we indicated that October represented a very good buying opportunity for the 2014 crop. The surge in October commitments indicate that significant buying activity did occur. The next few weeks will set market direction into bloom. Debate over crop size will dwindle as we exit November. The critical variables will increasingly be whether forward demand is impacted more than 10% by pricing, and to what extent the current year's precipitation eases or aggravates the ongoing drought. Buyers looking to mitigate post-bloom risk should consider planning for annual needs soon.
Look for our next industry update on December 10, 2014.