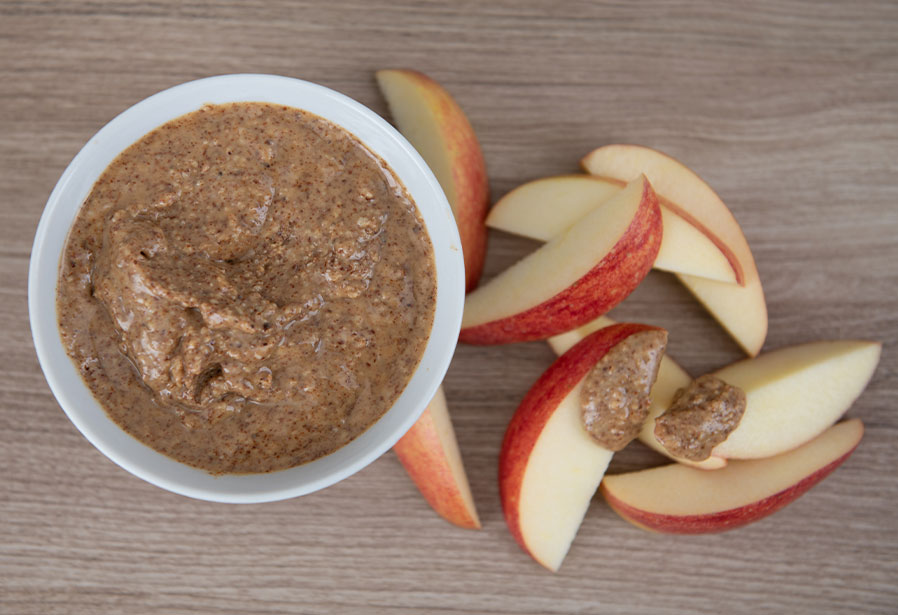 Functional Nutrition Series
Learn how almonds can help innovate your snack formulations with:  
Added taste and texture 

 

A simple label 

 

Well-rounded nutritional benefits 
If you want to innovate a snack product that consumers really crave, you need to get the flavor and texture just right. You'll also need to address health and wellness concerns, as products not only need to taste great, they also should offer added nutritional benefits from clean label ingredients. Versatile plant-based ingredients, such as almonds, are one way to deliver winning snack products that are both flavorful and functional.
Here are three ways that almonds can help you achieve the best of both worlds when innovating a product:
1. Improving taste and texture
When it comes to overcoming taste and texture challenges in plant-based formulations, almond ingredients offer several advantages. Almond protein acts as a non-dairy base while offering a smooth mouthfeel and clean taste. These attributes help dilute earthy and beany notes when used in protein blends or alternative dairy products. Almond flour retains moisture better than alternative flour options, helping to improve taste and texture in gluten-free or better-for-you bakery products.  
Almonds in their traditional forms, including whole, sliced and diced, can also help improve visual appeal, taste and texture. When used as an inclusion or topping, almonds add a delicious crunch factor and a "healthy halo," contributing to a more premium perception. 
2. Meeting demands for simple ingredients and cleaner labels
Recognizable ingredients are one of the main benefits that consumers use to identify a healthier product. Simple and widely recognized as a superfood, ingredients that have a smooth mouthfeel and neutral flavor, like almond protein powder, can reduce the need for additional masking agents in protein formulations, resulting in a cleaner label.
3. Delivering well-rounded nutritional benefits
While indulgence will continue to be a motivator for snack purchases in 2023, consumers are looking for a guilt-free way to enjoy treats with the help of functional ingredients. Consumers are largely looking for ingredients that help benefit their immunity, gut health, and supply added protein. Ingredients like almond flour and almond protein powder can help you increase the amount of fiber in bakery and bar applications. Additionally, almonds in their more traditional forms are ideal for adding protein and fiber when used as an inclusion or topping in innovative goods.
Want to learn more about innovating for 2023? Experts at our Almond Innovation Center can help you develop creative new ways to use almonds in better-for-you innovations and identify the right almond forms for your application needs. For more information on almond ingredients and applications, contact us today. 
Sign Up for Monthly Access
to the Latest Insights!
Data submitted using this form will be used to provide services and may be used to send marketing materials, in accordance with our Privacy Policy.
Sign Up for Monthly Access to the Latest Insights!
Data submitted using this form will be used to provide services and may be used to send marketing materials, in accordance with our Privacy Policy.