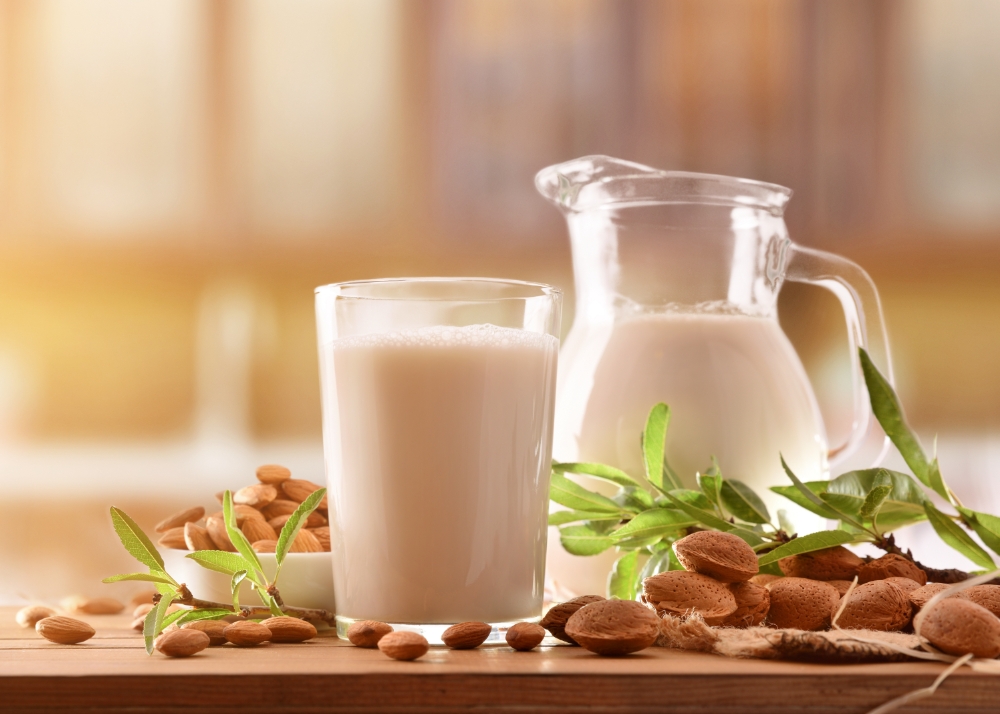 Blue Diamond's Kurt Waananen provides insight on:
Alternative dairy innovation
Common taste and texture challenges in alt-dairy products
How almonds are driving alt-dairy innovation
Dairy alternative product launches have expanded across a variety of categories as consumers look for healthier, more sustainable plant-based substitutes. The Good Food Institute notes that 15% of global consumers have increased dairy alternative purchases in the past year alone.1
We talked with Kurt Waananen, R&D Director at Blue Diamond Growers, about the latest developments in the alternative-dairy space and how almonds can help product developers overcome common taste and texture challenges.
1. What are the most common taste/texture challenges that arise when formulating non-dairy products?
Many plant-based ingredients contribute an earthy or beany taste that presents a formulation challenge. Flavor maskers may help, but these introduce formula complexity and added cost. Some plant-based ingredients also have an inherently strong flavor (peanuts, for example), which may not be a good fit for all non-dairy applications. Texture is also critical to non-dairy applications and some of the most common challenges include grittiness, viscosity (too thick or too thin), gumminess, and chalkiness.
2. How can almond ingredients help address those challenges?
Almond protein powder has a clean, neutral base free of earthy off-flavors. It can also blend well with other plant proteins and mask some of the earthy notes without the need for expensive flavor maskers. It can help you create smooth, creamy, dairy-like textures and flavors in non-dairy cheese and frozen desserts.
Almonds can be combined with water to create an almond milk base as a building block for further processing. After using almonds to create almond milk, cultures can be added to enable fermentation and creation of almond yogurts and almond cheeses. Almond milk can also be combined with other plant-based ingredients to create plant-based ice creams and soft serve.
3. Can these ingredients be used to add nutritional benefits to non-dairy products as well?
Almond butter and almond protein powder contribute to the nutritional properties of final products including protein, fiber, and healthy fats.  An added benefit is that almonds have a health halo that consumers love. Almond ingredients in various forms (protein powder, flour, sliced, diced, slivered, etc.) also blend well with other plant-based ingredients to achieve a wide range of nutritional targets.
Almonds have long been regarded as a powerful plant-based superfood, and they are fueling plant-based innovation in several ways. First, almonds are capable of overcoming taste and texture issues common in plant-based products. They also meet demand for simpler ingredients and cleaner labels, and they deliver the well-rounded nutritional benefits that consumers are seeking from plant-based products.
1 The Good Food Institute. 2021.
Subscribe for More
Blue Diamond Insights