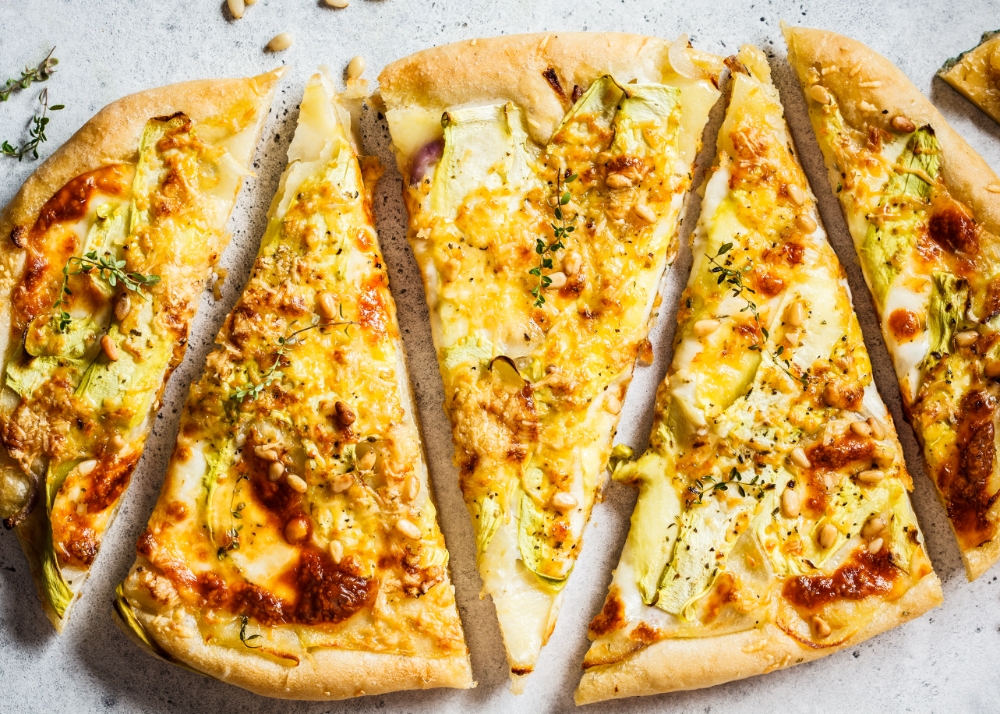 Explore the factors driving plant-based demand, including:
Increased consumer interest in health and wellness
Growing concern about environmental sustainability
Shifting demographics
Plant-based innovation shows no signs of slowing. Global demand for plant-based alternatives is on the rise, with more than 60% of global consumers saying they are striving to eat more plant-based foods and beverages.1
This strong demand represents an ideal opportunity for brands. In 2020, the retail market for plant-based foods in the U.S. reached $7 billion. Sales also grew dramatically from 2018 to 2020 — at nearly two times faster than total food sales.2
What's behind the surge in plant-based purchases? Here are three trends:
1. Interest in health and wellness
More consumers are pursuing specialty diets for a healthier, cleaner lifestyle. Many are incorporating additional plant-based foods into their diet, while others are switching to fully plant-based, vegetarian or vegan. In the U.S., 65% of consumers who chose a plant-based-focused lifestyle did it for the general health benefits.2
About 33% of plant-based protein eaters said they are enjoying more plant-based food than a year ago, and indicated they were influenced by health-related concerns sparked by the coronavirus pandemic, according to a 2021 Mintel report. They're also achieving more meal variety by trying different types of meat alternatives.3
2. Environmental concerns
Many consumers - especially younger adults - believe plant-based alternatives help the environment. In Europe, 67% of consumers say they would be willing to change their eating habits for environmental reasons.4
But consumers want to make sure companies validate their plant-based claims, according to Mintel. If plant-based claims follow the same path as all-natural, it will not be enough to simply label food as "plant-based" for the long-term. Brands will be expected to prove that their plant-based products and ingredients are better for people and the environment.
Younger consumers are driving much of this change, as nearly three-quarters (73%)5of Gen Z consumers are willing to pay more for sustainable products, for example. These generations are vital for future growth, as Gen Z and millennials make up 63% of the global population6 and have nearly $350 billion in combined spending power in the U.S. alone.7  Plant-based ingredients are also appealing to consumers who are motivated by healthy foods that offer more convenience, such as prepared foods and meals, according to Mintel.
1 "Majority of Consumers Eating More Plant-Based Foods," Specialty Food. Nov. 2018.
2 The Good Food Institute. 2021.
3 Mintel, "Plant-based Proteins - US - May 2021" & "Are plant-based claims the next 'all-natural'?"
4 "SHIFT20: How are consumers thinking about plant-based eating? Mattson unveils new survey data," Food Navigator. July 2020.
5 "Almost 70% Of Europeans 'Open To Changing Their Eating Habits' For The Planet," Plant Based News. June 2020.
6 "Gen Z Shoppers Demand Sustainable Retail," First Insight. 2020.
7 "Gen Z Is Set to Outnumber Millennials Within a Year," Bloomberg. Aug. 2018.
Subscribe for More
Blue Diamond Insights