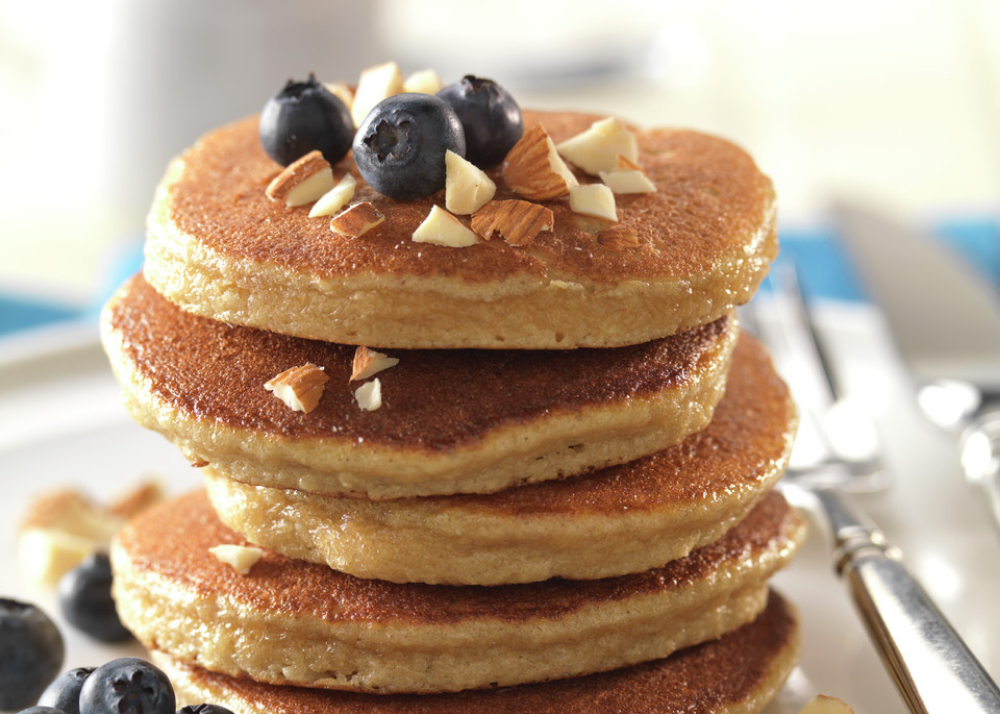 Learn how almonds can elevate your next snack product innovation by:
Enhancing product flavor
Adding well-rounded nutritional benefits
Adding the "crunch factor" consumers crave
If you're looking for an ingredient that will meet consumer expectations for a clean-label, nutritious product, almonds are the ideal solution. They offer satisfying flavor, irresistible crunchy texture and well-rounded nutritional benefits in every bite.
With more forms available than any other tree nut, almonds are also incredibly versatile, offering endless opportunities for innovation. Check out some of these recipe ideas for inspiration:
1. Tap into new flavor preferences in snack mixes
Dry roasted almonds are the perfect addition to any snack mix, as their crunchy texture and naturally subtle flavor allows them to blend well with other ingredients. Combining almonds with dried tropical fruits, wasabi peas, chia sticks and other nuts can be a welcome surprise to consumers who want a variety of textural and flavor experiences.
2. Pair almonds with fruit, veggies for a high-protein bento box
You can include whole almonds with apple slices, grapes, and cheese slices for a "bento box" style snack kit. Bento boxes are a hearty meal replacement option, and often have an emphasis on protein and other healthful ingredients. Other popular bento box parings include roasted almonds with veggies and hummus.
3. Add sought-after "crunch factor" to bars
The "crunch factor" of dry roasted almond inclusions can help you enhance consumer appeal for your protein and snack bars. Almonds were the leading nut used in new bar product introductions in 2019, with "crunchy" being the top texture claim, according to Innova Market Insights.1
4. Build on almonds' superfood reputation to generate consumer appeal
With more consumers paying attention to ingredient lists, it's important to innovate with natural ingredients that are immediately recognizable. Almonds benefit from consumer recognition as a superfood, which means they are all-natural, plant-based and are nutritious.
Experts at our Almond Innovation Center can help you develop creative new ways to use almonds in snack innovations and identify the right almond forms for your application needs. For more information on almond ingredients and applications, contact us today.
1. "2020 Innova Global New Product Introductions Infographic," Almond Board of California. July 2020
Article originally published June 1.
Subscribe for More
Blue Diamond Insights