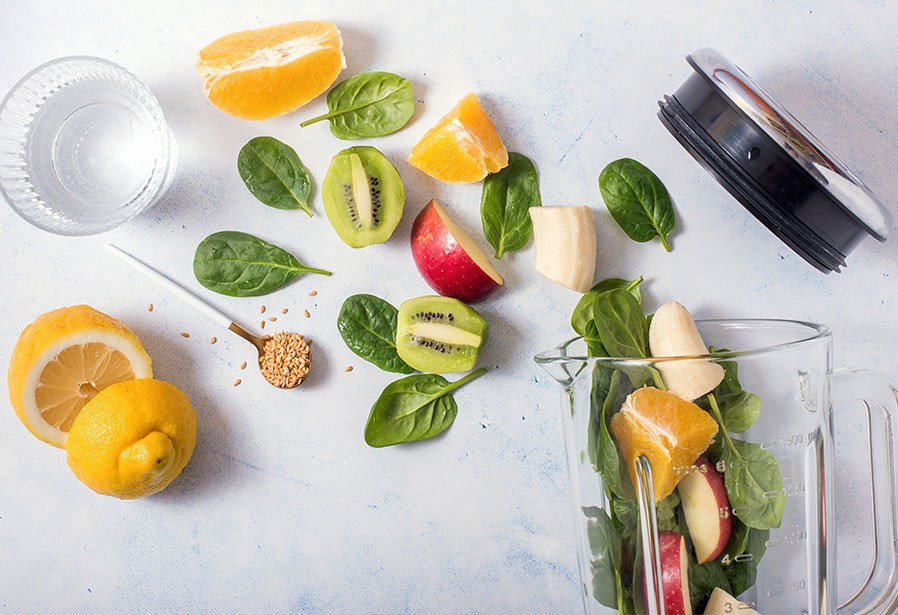 Functional Foods Growth Series
Learn how almonds can be used in functional formulations like: 
Protein-Packed Smoothie

Low-Carb Pizza Crust

Creamy Frozen Custard
Immune-supporting claims are potentially the greatest current opportunity within the food and beverage industry, with 72% of adults looking for immune-boosting food products1. Despite the overall consumer interest in functional foods and beverages, people are looking for personalized health benefits specific to their needs. For example, they might want protein or vitamin C from indulgent products like a chocolate-almond cake2. In fact, research found that the health benefits a product offers has a significant influence on purchase decision for 60% of U.S. food shoppers2. 
To meet this growing demand, formulators must source nutrient-dense ingredients that provide the range of benefits today's consumers expect.  
Here are a few ideas to help incorporate more value into functional foods: 
1. Protein-Packed Smoothie
Develop a convenient, protein-enriched smoothie by incorporating nutritious almond protein powder. It allows for greater versatility and provides the protein and fiber that your customers crave.  Almond protein powder's mild flavor profile combines well with fresh ingredients such as strawberries, bananas, and pineapples, while offering a clean mouthfeel and ultra-fine texture. This creates a smooth consistency and due to its neutral flavor, doesn't overpower the flavors other ingredients. 
Almond flour appeals to the health-conscious consumer, offering more nutritional value over processed wheat flours. For example, it not only can help deliver an ideal texture for a functional, gluten-free pizza or pie, but also provides added protein and fiber. Almond flour contains healthy fat, fiber and protein that helps create a light, airy texture consumers expect from their crust while still enjoying the functional benefits. When paired with a blend of various gluten-free flours, the smooth mouthfeel of almond flour allows formulators to work with the product to achieve a desired texture without compromising on quality and flavor.
For non-dairy treats, formulators can rely on almond butter, which means they won't have to sacrifice the taste, texture, and valuable benefits like ingredient transparency or quality. Blue Diamond almond butter creates a smooth, rich, and creamy texture that your non-dairy frozen products require, while providing the perfect dairy-like mouthfeel. Plus, it contains all of the superfood qualities boasted by almonds, making it just as nutritious as whole almonds.
Is inspiration for a brand-new functional food or beverage striking? Keep the momentum for innovation going and contact us or request a sample today to learn more about how you can innovate products that satisfy today's trends and provide a premium value with the help of almonds and almond ingredients. 
References:
1 "Demand for Foods and Beverages that Support Immune Health Remains Strong," Prepared Foods. 2022. 
2 "Top 10 Functional Food Trends," IFT. 2022. 
Sign Up for Monthly Access
to the Latest Insights!
Data submitted using this form will be used to provide services and may be used to send marketing materials, in accordance with our Privacy Policy.
Sign Up for Monthly Access to the Latest Insights!
Data submitted using this form will be used to provide services and may be used to send marketing materials, in accordance with our Privacy Policy.