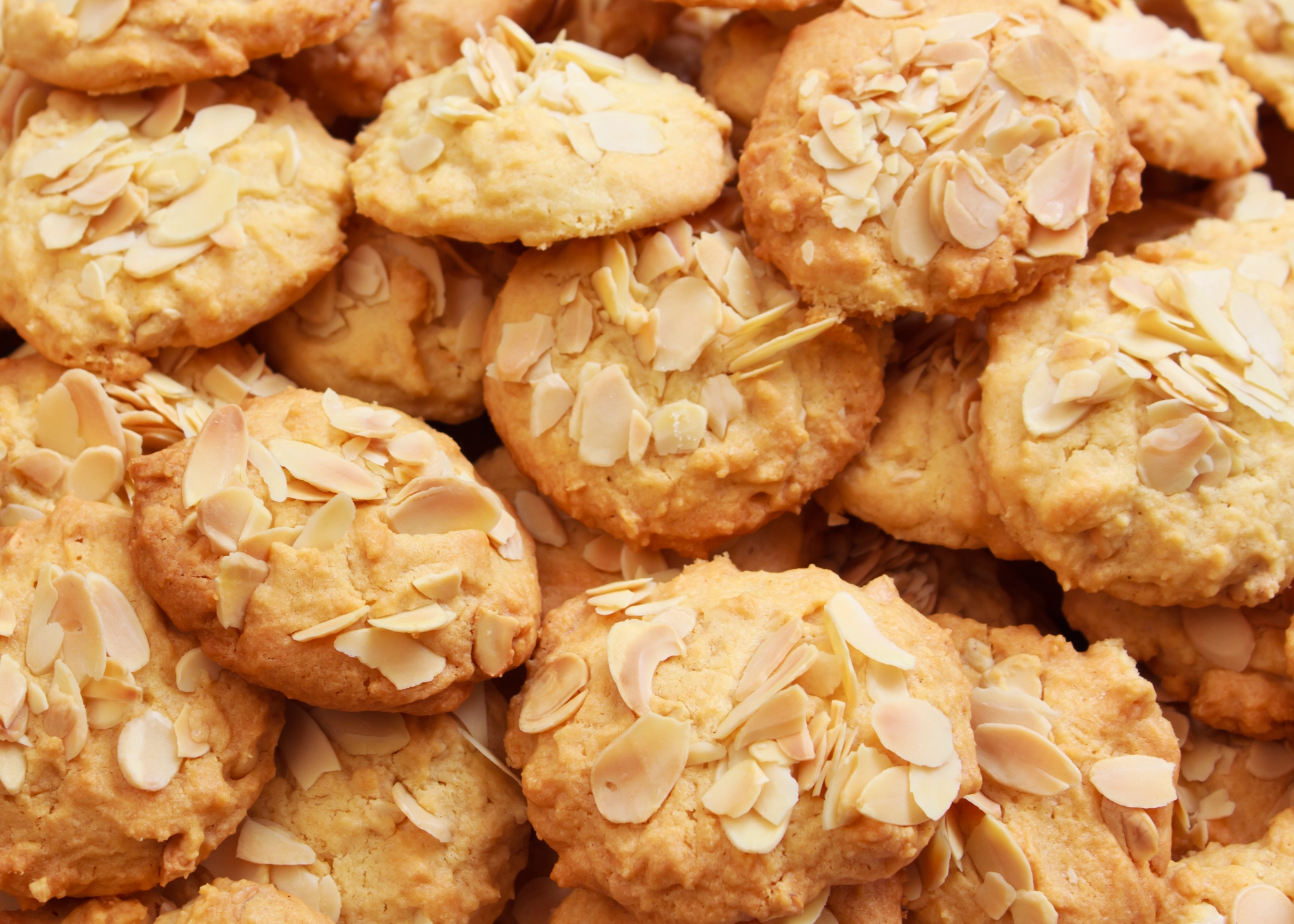 Explore how almonds can help you meet each growing consumer trend through:
Desirable taste and texture

Plant-based nutrition

Clean, functional ingredients
Whether you're formulating for plant-based, better-for-you baked goods, or functional, ready-to-mix beverages, almonds are a versatile addition that offer everything from nutritional benefits to outstanding taste and texture. This superfood can help you fulfill the growing consumer demand for healthier, and more functional products in the marketplace.
Here are three ways they add value:
1. Taste and texture that compete with traditional bakery products:
Formulating better-for-you baked goods often means eliminating key ingredients such as sugar and fat, which can have a detrimental effect on taste and texture. Almond ingredients can help formulators overcome those common challenges. For example:
Almond flour not only provides a smooth mouthfeel, but offers great flavor and contains healthy fats that create tender cakes, brownies and chewy cookies. Almond flour also retains moisture better than wheat flour, helping to improve taste and texture in gluten-free or better-for-you bakery products.

Almond protein powder and almond butter are a winning combination for items like non-dairy ice creams and custards, contributing to viscosity and a rich, dairy-like creaminess and appearance that consumers expect from ice cream. They also contribute a sweet, nutty flavor profile that can help reduce the need for added sugars and sweeteners.

Using almonds in their traditional forms (sliced, diced, split, slivered, etc.) as a topping or inclusion in better-for-you baked goods offers an additional value-added texture.
2. Powerful plant-based nutrition:
According to a survey by the IFIC, taste is a main factor influencing consumer purchase decisions when it comes to plant-based products1. This can present a challenge for formulators because plant-based products can often have a slightly bitter or beany aftertaste due to certain protein sources. With almond protein powder, however, any earthy notes are diluted, resulting in a better-tasting product and eliminating the need for additional masking agents. It also blends well with other protein sources, and can be incorporated as part of a flour mix for a wide variety of baked goods ranging from cakes to breads.

3. Functional, clean ingredients:

Consumers want products that contain "real" ingredients they can recognize and that don't include things like artificial flavors or colors. Almonds are the tree nut highest in six essential nutrients, including protein, fiber and calcium, and continue to be recognized by consumers as a superfood. They can bring added value to healthier bakery and beverage offerings, and help product developers tap into the growing demand for better-for-you products. Blue Diamond Almond Protein Powder is a reliable source of fiber, in addition to magnesium, phosphorus, manganese, potassium, calcium, and more. This multifunctional ingredient allows the freedom to use additional plant-based proteins in your food and beverage formulations while offering a unique combination of functional benefits that elevate your products. 
Interested in learning more? Experts at our Almond Innovation Center can help you develop creative new ways to use almonds in your food and beverage innovations and identify the right almond forms for your application needs. For more information on almond ingredients and applications, contact us today.
1 "Consumer Viewpoints and Purchasing Behaviors Regarding Plant and Animal Protein," International Food Information Council, January 2021.
Subscribe for More
Blue Diamond Insights