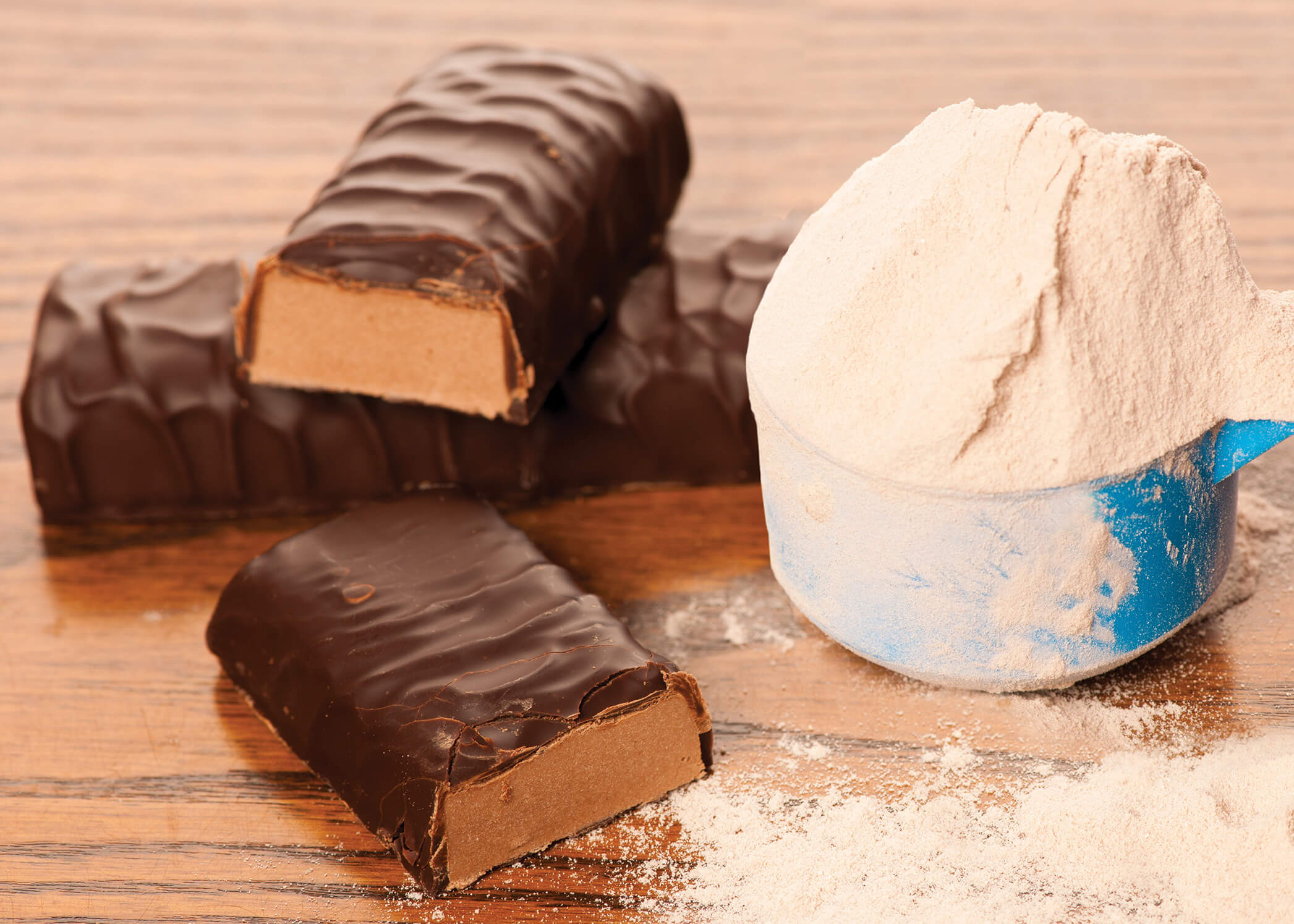 Explore the latest consumer preferences in the confectionery category, including:
Demand for functional benefits
Growing interest in plant-based options
Demand for creative flavors and textures
Evolving consumer preferences are driving new opportunities for innovation in the confectionery category. As consumers strive to eliminate processed foods from their diet, many are seeking out healthier versions of their favorite sweets.
Here are four trends influencing confectionery NPD in 2021:
1. Consumer demand for functional benefits
Consumers are looking for more nutritious options to satisfy a sweet tooth or a snack craving throughout the day. In the U.S., 69% of consumers say they would be willing to pay a premium for chocolate bars with high protein claims.1 Consumers also show a growing interest in products featuring immunity-boosting nutrients, such as Vitamin E.
Here are four trends influencing confectionery NPD in 2021:
2. Growing interest in plant-based options
Plant-based confectionery will become more mainstream as product developers strive to respond to changing dietary preferences, including the growing popularity of keto and vegan diets. According to Innova Market Insights, the number of new confectionery products making a plant-based claim doubled in 2020. Global confectionery products carrying vegan claims are also on the rise, growing at a CAGR of 17% between 2016 and 2020.2
3. Consumer desire for ingredient transparency
Consumers want to make more informed food choices and understand where their food comes from.3 According to a recent survey by FMCG Gurus, 47% of consumers say natural claims are important or very important to their confectionery purchases.4 Confectionery products that feature simple, recognizable ingredients will appeal to today's label-conscious consumer.
..72% of consumers believe it is important that products are 100% natural, and 46% of consumers will pay more attention to natural claims because of COVID-19."
4. New explorations in flavor & texture
While consumers are focused on healthier benefits, their desire to indulge remains strong. Taste and texture remain primary purchase drivers in the confectionery category. Brands continue to innovate with new twists on sweet and savory flavors, as well as with sweet/spicy and sweet/sour combinations. Brands also dabble in contrasting crunchy and creamy textures in confectionery products as they strive to create a more memorable and indulgent sensory experience for the consumer.
Whether used as a coating, topping or within a nut-filled center, almonds are a versatile, all-natural ingredient that can enhance flavor and texture in a range of confectionery products. Check out our tips and expert insights on innovating with almonds in confectionery.
1. "COVID-19 snacking encourages chocolate consumption," Candy Industry, Nov. 2020
2. "Confectionery launches increasingly include plant-based claims, Candy Industry, Feb. 2021
3. "Sweets and snacks innovation bolstered by sustainability storytelling, says Innova Market Insights," Food Ingredients First, Jan. 2021.
4. "Consumers continue to seek products with natural ingredients." Candy Industry. Jan. 2020
Article originally published May 10.
Subscribe for More
Blue Diamond Insights