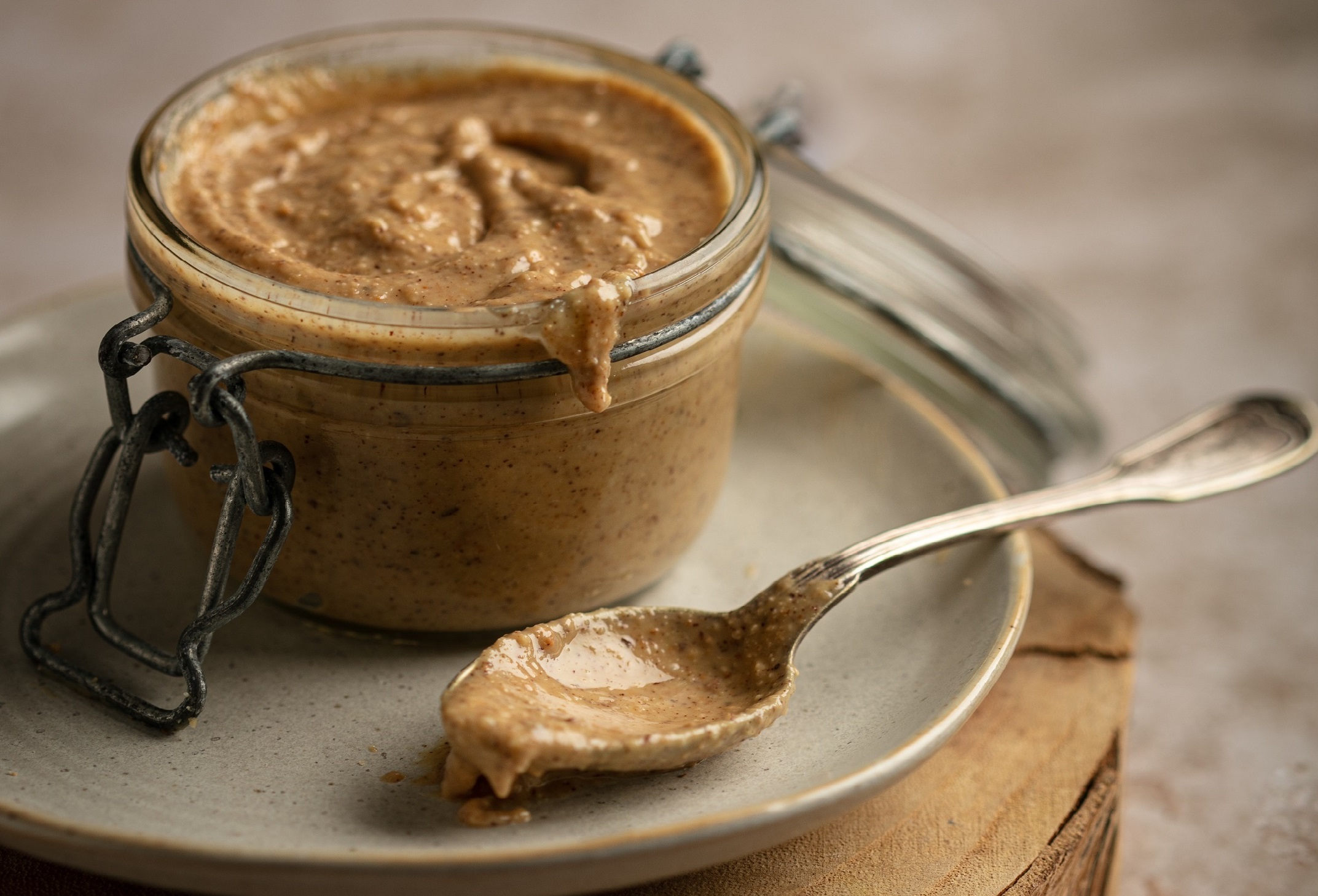 Learn how to develop a trailblazing product by: 

E

xplor

ing

e

merging protein trends

 

Overcoming plant-based formulation challenges

 

Innovating with almonds

 
We talked with Kurt Waananen, R&D Director at Blue Diamond Growers, to learn more about the latest consumer protein demands, and opportunities for innovation with almonds. 
Where do you see protein innovation taking place? What is driving consumer interest in plant-based protein?
Today, most consumers associate protein with a healthy, balanced diet, and it's playing a bigger role in their food and beverage purchase decisions. As a result, protein claims have been expanding beyond the functional food category and into snacks, bakery products, and even more indulgent offerings, like cookies and chocolate. R&D teams are focused on bringing added protein to a wide variety of applications as consumers look for more robust, better-for-you snack and meal replacement options. 
Consumers' desire for healthier and environmentally responsible ingredients is driving the rapid pace of innovation in plant-based protein. According to data, 36% of consumers eat plant-based protein products for health benefits, and 21% choose plant-based options for the perceived sustainability benefits1. This is providing an opportunity for R&D teams to use nutritious plant-based protein within better-for-you products. 
What should formulators consider when choosing a protein source?
With 49% of consumers citing "taste concerns" for a reason to not eat plant-based proteins1, formulators must carefully select ingredients that don't overpower the product to expand their market. Many plant-based proteins have an unappealing or "earthy" aftertaste that tends to deter consumers from plant-based offerings. Though R&D professionals can use masking agents to improve flavor, these often detract from better-for-you benefits, something that is highly valued by consumers. Product developers should look for protein sources with a neutral flavor profile, which will help them create better-tasting, better-for-you products with a nutritious label, such as almond protein powder or almond butter. 

What are some common challenges that arise when working with plant-based proteins, and what can R&D teams do to overcome them?
One of the most common challenges is achieving the right texture while also meeting protein targets. Many plant-based proteins are highly water and oil absorbent and tend to compete for available water in the formulation. As a result, the addition of some plant-based protein can lead to a gritty or chalky texture in beverages, and a dry texture in baked goods and snacks. Reducing other high water absorbing ingredients will allow for higher protein ingredient levels to be achieved in many plant-based applications. In protein and nutrition bars, for example, replacing granulated sugar with liquid sweeteners and adjusting functional water-binding starches or hydrocolloids can allow for higher protein levels that deliver a desirable chewy texture. 

What sets almond protein powder apart from other forms of plant protein?
Almond protein powder offers formulators a better-for-you, clean-tasting protein solution. Its nutritional benefits, including high fiber and low-fat content, helps create a mild and balanced flavor profile that complements virtually any application, like protein ice cream. Additionally, almond protein powder is milled to a fine granulation, allowing for a smooth mouthfeel.
When used within a protein blend, almond protein powder provides flavor masking benefits, helping to dilute the earthy notes and textures contributed by other protein sources. This helps deliver optimal taste and texture in the finished product. The combination of these attributes makes it possible for formulators to use almond protein powder as a base for new, protein-enriched products with great taste, texture and a better-for-you formulation.
What else do almonds bring to plant-based protein products?
Almonds have a reputation as a natural superfood and are seen as a healthy, "value added" ingredient in a variety of better-for-you products. Ounce-for-ounce, almonds are the tree nut highest in protein and five other essential nutrients - fiber, calcium, vitamin E, riboflavin and niacin. Almonds also boast a heart-healthy fat profile, with 13 grams of "good" unsaturated fat and only 1 gram of saturated fat in every ounce. 
With almond protein powder, R&D teams can capitalize on consumers' well-established trust in the health and taste of almonds, as well as the shift towards high protein to develop a product that aligns with changing consumer needs. 
If you're hungry for additional insights on better-for-you bakery formulations, be sure to tune in here to listen to our podcast episode with Stephanie Doan, Manager of Product Innovation, and Debbie Rogoff, Sales Director. Looking for more applied almond expertise from the Blue Diamond team? Contact us with any ingredient-related questions and start the process of creating the next trendsetting, better-for-you product today!   
References:
"Plant-based Proteins - US - 2022,"

Mintel.

2022.

 
Sign Up for Monthly Access
to the Latest Insights!
Data submitted using this form will be used to provide services and may be used to send marketing materials, in accordance with our Privacy Policy.
Sign Up for Monthly Access to the Latest Insights!
Data submitted using this form will be used to provide services and may be used to send marketing materials, in accordance with our Privacy Policy.