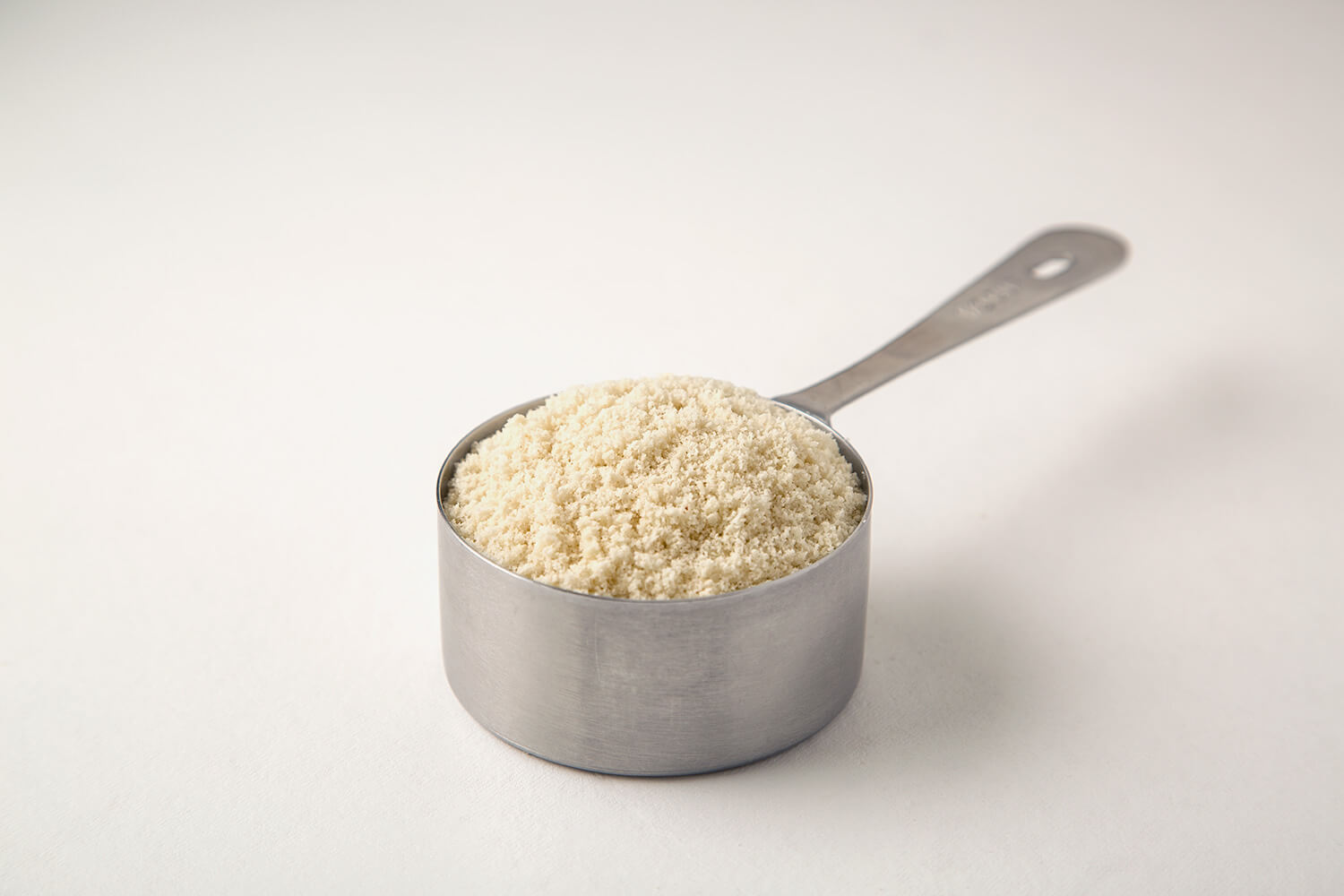 Learn how Almond Protein Powder improves plant-based formulations with:
A clean taste and smooth texture
Clean label flavor masking benefits
Well-rounded nutrition
Want to generate more consumer appeal for your plant-based protein formulations? Start with ingredients that can help you improve taste and texture naturally.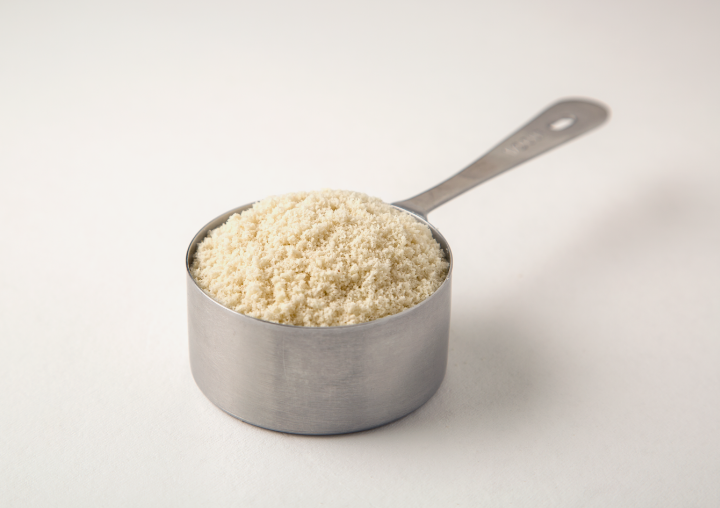 According to a recent survey1 by the International Food Information Council (IFIC), taste is the main factor influencing consumer purchase decisions in the plant-based protein space, rising above both price and healthfulness.
Almond Protein Powder ranks highly in taste and texture among other plant-based protein powders and stands out as a preferred protein source for consumers and formulators alike. Here are five reasons why:
1. Neutral flavor profile
One of the top flavor challenges in plant-based products is the slightly bitter or beany aftertaste contributed by certain protein sources. Almond Protein Powder has a mild flavor profile that complements virtually any application without detracting from established flavor profiles. Common applications including protein are nutrition bars, hot cereals, and protein smoothies and shakes.
2. Ultra-fine texture
While almonds are one of the firmer nut types, the powder produced from the almonds is milled to a fine granulation to produce a smoother mouthfeel than many other plant-based proteins. Almond Protein Powder blends well with other proteins, and can even be incorporated as part of a flour mix for a wide variety bakery products, including cakes, breads, pastries, cookies and more.
3. Clean-label flavor masking
Looking to minimize off-notes without adding more masking agents to your formulation? Within protein blends, Almond Protein Powder can aid in diluting the earthy notes and textures contributed by other protein sources. This makes it easier to create better-tasting products with a simpler ingredients list.
4. Well-rounded nutrition
In addition to protein, Almond Protein Powder is a reliable source of fiber, which adds satiety-boosting benefits to protein bars and beverages. It is also an excellent source of magnesium, phosphorus, and manganese and a good source of potassium and calcium, among other nutrients.
..72% of consumers believe it is important that products are 100% natural, and 46% of consumers will pay more attention to natural claims because of COVID-19."
5. Versatile consumer appeal
Many protein supplements target consumers with specific dietary restrictions, but Almond Protein Powder appeals to a broad range of dietary needs. The ingredient is dairy-free, soy-free, gluten-free and non-GMO, allowing for greater versatility and highly positive consumer perception.
The combination of these attributes makes for a desirable plant based protein ingredient with many of the original benefits people love about almonds. Experts at our Almond Innovation Center can help you develop creative new ways to use Almond Protein Powder in your plant-based formulations. For more information, contact us today.
1. "Consumer Viewpoints and Purchasing Behaviors Regarding Plant and Animal Protein," International Food Information Council. Jan. 2021
Article originally published May 10.
Subscribe for More
Blue Diamond Insights