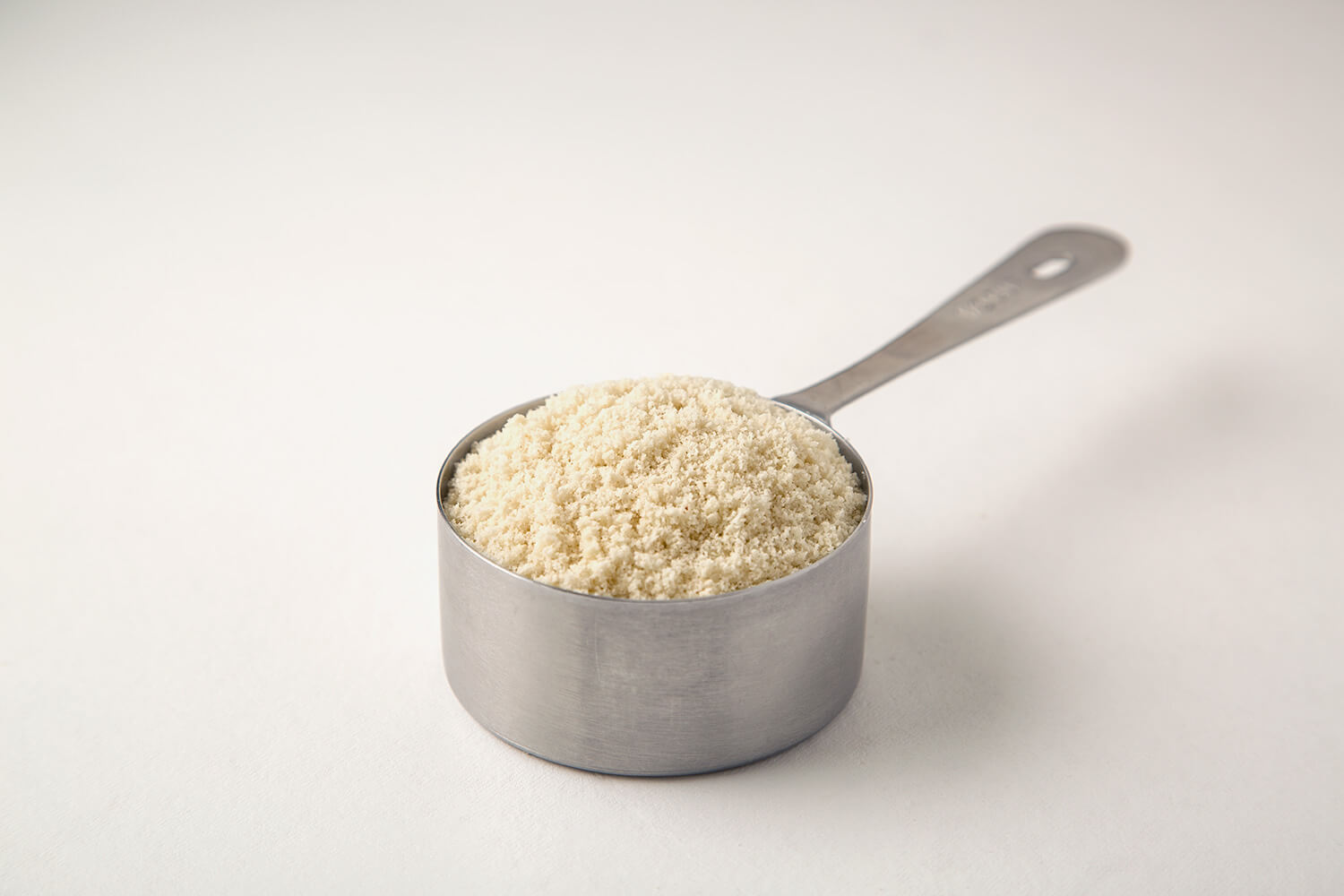 Learn how almonds help formulations through:
Sustainable Qualities
Neutral Flavor
Ultra-Fine Texture
Flavor Masking
Well-Rounded Nutrition
Want to generate more consumer appeal for your environmentally responsible, plant-based protein formulations? Start with wholesome ingredients that can help you improve taste and texture naturally.
According to Mintel, 52%1 of American consumers prefer the taste of plant-based protein over an animal-based source. Additionally, 42%2 of Gen Z consumers agree that foods and beverages can be indulgent, healthy and planet-friendly all in one. When compared to other sources, almond protein powder ranks highly in taste and texture and stands out as a preferred protein source for consumers and formulators alike.
Check out five reasons why consumers prefer almond-based protein:
Research shows that today's consumers are looking for protein sources, such as almond protein, that have a smaller environmental footprint3. Through sustainable initiatives, Blue Diamond's growers consistently incorporate responsible practices, such as water conservation and bee-friendly farming, to produce a more conscious crop. Our ingredients, like almond protein powder and inclusions, are not only delicious, but can help formulators incorporate added benefits within their plant-based protein innovations.
One of the top flavor challenges in plant-based products is the slightly earthy or beany aftertaste contributed by certain protein sources. Almond protein powder has a neutral flavor profile that complements virtually any application without distracting from other established flavor profiles. Common applications including almond protein powder are nutrition bars, protein-enriched baked goods, and protein smoothies and shakes.
While almonds are more firm than other nut varieties, the powder produced from the almond is milled to a fine granulation, creating a smoother mouthfeel than other plant-based proteins. Almond protein powder blends well with other proteins and can even be incorporated as part of a flour mix for a wide variety of better-for-you bakery products, including cakes, breads, pastries, cookies and more.
Looking to minimize off-notes without adding chemical-sounding masking agents to your formulation? Within protein blends, almond protein powder can aid in diluting the earthy notes and grainy textures often contributed by other protein sources. This makes it easier to create better-tasting products with a simpler ingredients list.
5. Well-Rounded Nutrition
In addition to protein, almond protein powder is a beneficial source of fiber, which adds satisfying benefits to protein bars and beverages that satiate hunger. For consumers looking for a snack that provides a variety of macro- and micronutrients to their diet, almond protein powder is also an excellent source of magnesium, phosphorus, and manganese and a good source of potassium and calcium, among other nutrients.
Looking for inspiration for innovative plant-based product ideas? Check out our article on alt-dairy innovations here. For more information on almond ingredients and applications, contact us today.
References:
1 "52% of Americans Prefer The Taste of Vegan Protein, Says New Study," Live Kindly. 2022.
2 "Make plant-based ice cream fun to appeal to Gen Z," Mintel. August 2022.
3 "European Consumers Are Driving the Demand for Sustainable Protein, Survey Finds," Green Queen. September 2022.
Sign Up for Monthly Access
to the Latest Insights!
Data submitted using this form will be used to provide services and may be used to send marketing materials, in accordance with our Privacy Policy.
Sign Up for Monthly Access to the Latest Insights!
Data submitted using this form will be used to provide services and may be used to send marketing materials, in accordance with our Privacy Policy.