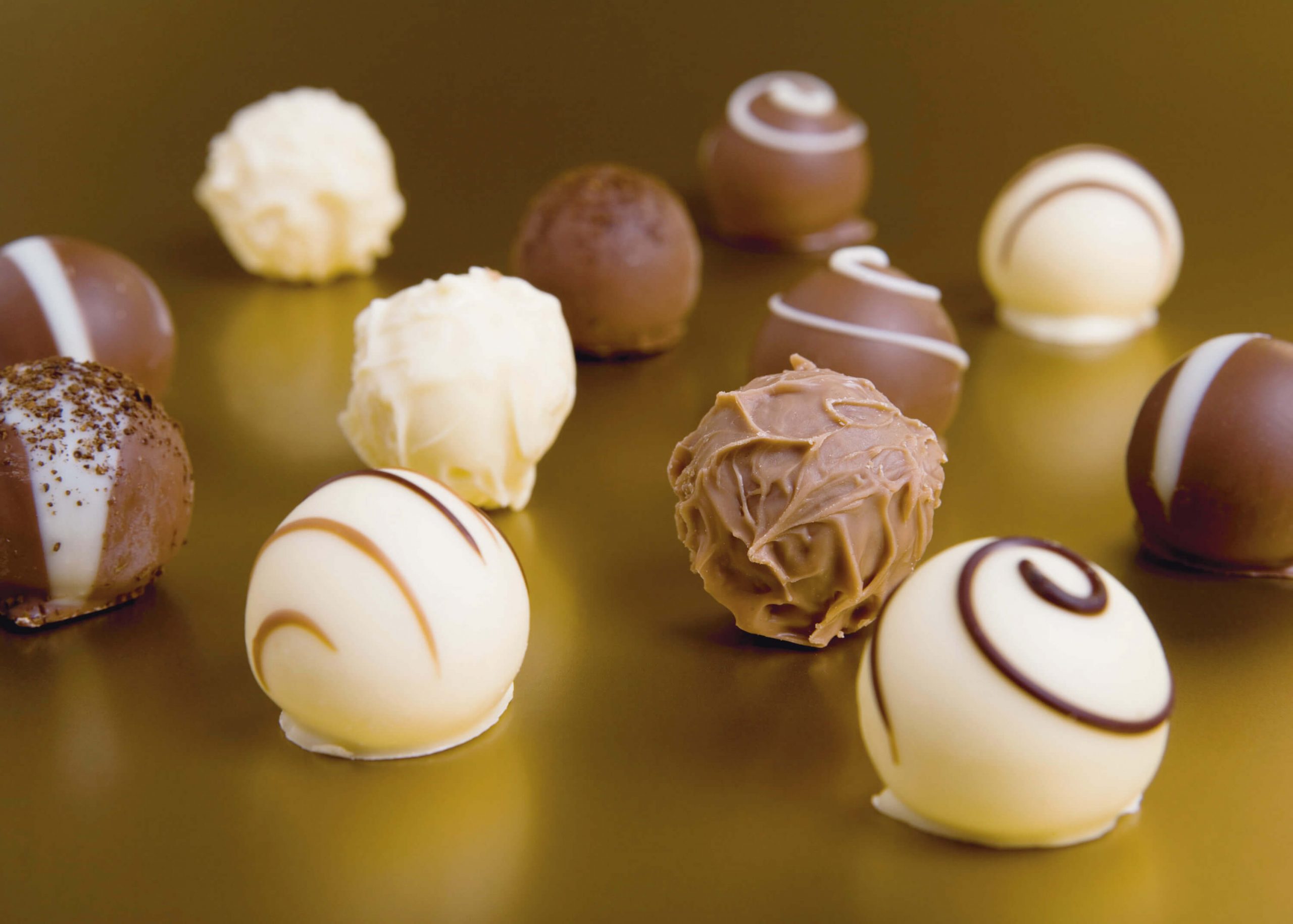 Learn how almonds can elevate confectionery products by: 
Enhancing Visual Appeal
Adding Sustainable Ingredients
Delivering Nutritional Benefits
When consumers shop for candy or chocolate, they're looking for a premium flavor and texture experience. Formulators can use sustainable, natural ingredients as an added bonus for health-conscious consumers striving to maintain healthier, more environmentally friendly diets.
With satisfying crunch, versatile flavor, sustainable benefits and well-rounded nutrition in every bite, almonds continue to play a central role in confectionery product development.
Here are a few tips for using almonds to elevate confectionery innovations:
Sliced and slivered almonds can serve as an elegant topping for bars, brittles, and chocolate bark. A coating of small, diced almonds can add a premium finishing touch to truffles and small chocolates. As a gooey filling, almond butter can be used in the center of a confectionery treat to provide a creamy, irresistible center.
Adding Sustainable Ingredients
About 44%1 of millennial consumers are consistently basing their purchase decisions on the eco-friendly benefits, highlighting the demand for sustainable products-including confectionery indulgences. By using sustainably grown ingredients such as Blue Diamond almonds, formulators can create a more sustainable confectionery treat that appeals to a wide consumer base.
Delivering Nutritional Benefits
Formulating products with a healthy halo requires a strategic selection of ingredients to not only maximize flavor and texture, but also boost nutritional value. As the tree nut highest in six essential nutrients, including protein, fiber and calcium, almonds will continue to play a leading role in the development of on-trend, better-for-you confections.
Experts at our Almond Innovation Center can help you develop creative new ways to use almonds in confectionery innovations and identify the right almond forms for your application needs. For more information on almond ingredients and applications, contact us today.
References:
1 "Closing the Gap in Sustainability," Hartman Group. 2022. 
Sign Up for Monthly Access
to the Latest Insights!
Sign Up for Monthly Access to the Latest Insights!