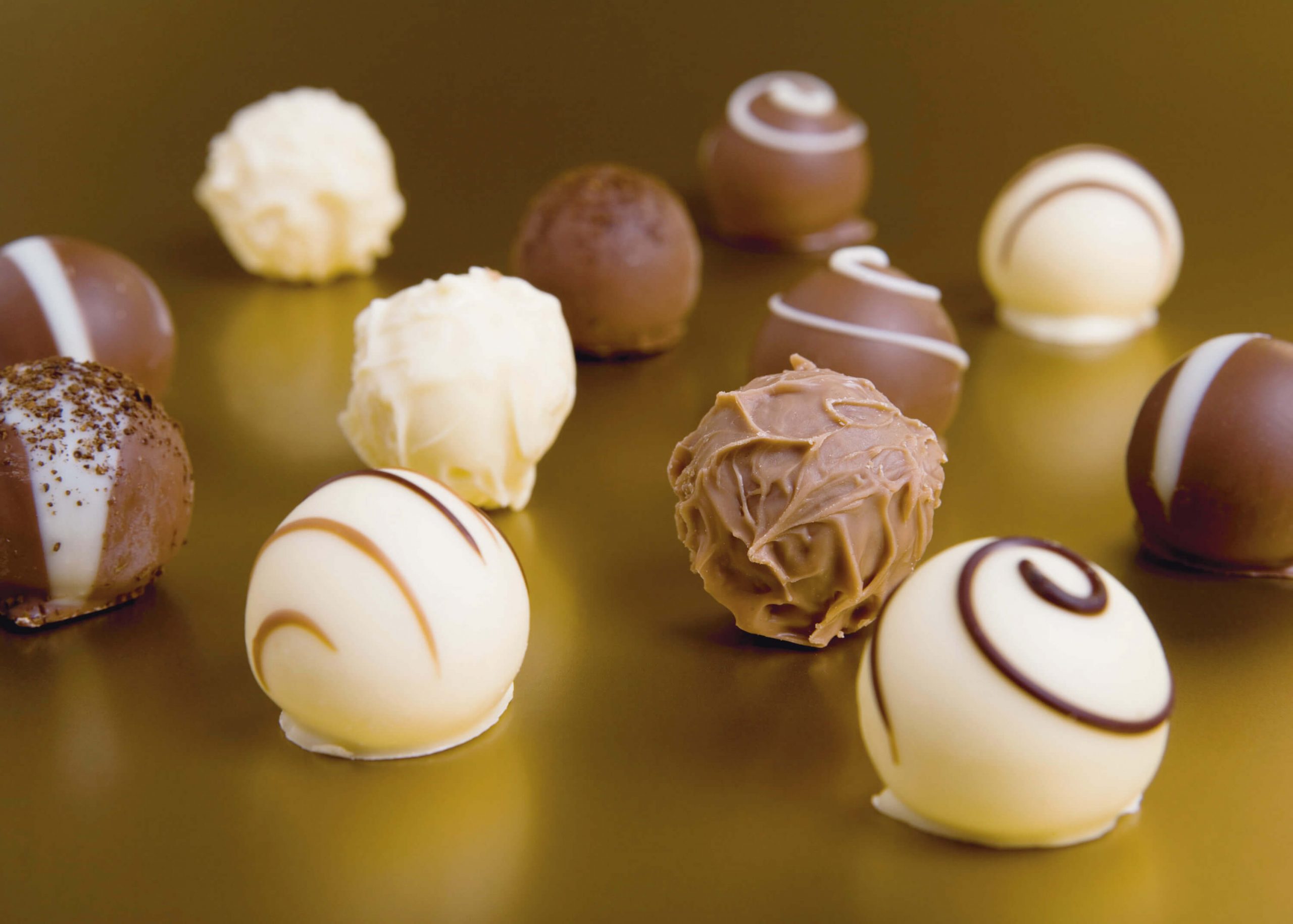 Learn how almonds can elevate your next confectionery innovation by:
Enhancing visual appeal
Adding flavor and texture
Delivering important nutritional benefits
When consumers shop for candy or chocolate, they're looking for a premium flavor and texture experience. Natural, healthy ingredients are an added bonus, as consumers strive to maintain healthier and cleaner diets.
Since 2008, almonds have held the top spot among ingredients that global consumers include in their "ideal" chocolate product.1 With satisfying crunch, versatile flavor, and well-rounded nutrition in every bite, almonds continue to play a central role in confectionery product development.
Here are a few ideas for using almonds to elevate your own confectionery innovations:
Enhance visual appeal with an almond garnish
Sliced and slivered almonds can serve as an elegant topping for bars, brittles, and chocolate bark. A coating of small diced almonds can add a premium finishing touch to truffles and small chocolates.
Deliver the "crunch factor" consumers crave with almond inclusions
Crunchy" claims have grown fastest in new chocolate launches worldwide.2 Whole, dry roasted almonds deliver maximum crunch when used as an inclusion in chocolate bars or for enrobed almonds. Almond slivers can also be used as an inclusion in bars for a slightly softer crunch.
Explore creative flavor profiles by pairing almonds with other trending ingredients
Consumers continue to show a preference for sweet and savory flavor pairings, as well as more adventurous flavors inspired by global cuisines. Almonds can carry a wide range of seasonings and coatings and pair naturally with both sweet and savory ingredients, such as fruit, cocoa nibs, sea salt, and more. Dry roasted almonds provide even more depth of flavor, ideal for truly indulgent products.
Appeal to health-focused consumers
Formulating products with a healthy halo requires strategic selection of ingredients to not only maximize flavor and texture, but also boost nutritional value. As the tree nut highest in six essential nutrients, including protein, fiber and calcium, almonds will continue to play a leading role in the development of on-trend, better-for-you confections.
Experts at our Almond Innovation Center can help you develop creative new ways to use almonds in confectionery innovations and identify the right almond forms for your application needs. For more information on almond ingredients and applications, contact us today.
1. "Almond Board of California: Nuts for Almonds & Chocolate," Prepared Foods. Jul. 2020
2."Crunch On This: California Almonds Turn Chocolate Into A Snacking Standout." Almond Board of California. 2018.
Article originally published May 10.
Subscribe for More
Blue Diamond Insights