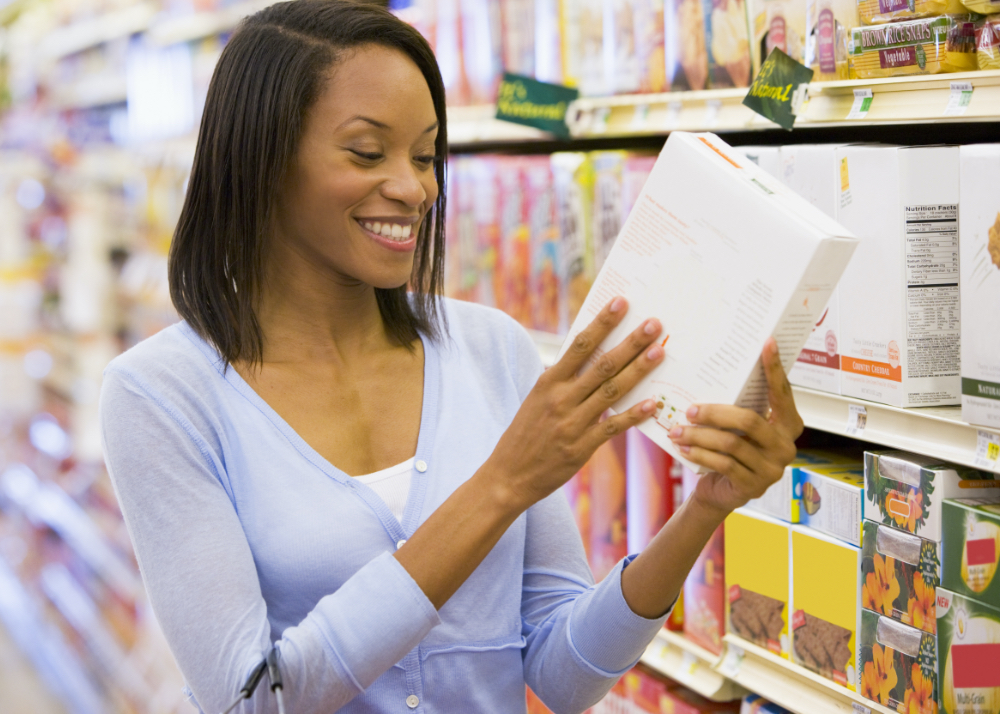 Explore what drives consumer purchases in the bakery category, including:
Clean labels
Superfood nutrition
Free-from alternatives
Increasing interest in healthy, better-for-you foods continues to fuel product innovation in the snack and bakery markets. With consumers looking for healthier alternatives, manufacturers are reimagining classic baked goods with ingredients that can deliver the perfect balance of well-rounded nutrition and exceptional flavor
Three areas of innovation in better-for-you bakery and snacks include:
1. Cleaning up the label
Consumers are paying more attention to food labels, looking for products that feature natural, whole food ingredients. According to data from Innova Market Insights, 91% of U.S. consumers believe food products with recognizable ingredients are healthier.3 Consumers are also paying attention to what's not on the label – more than 60% prefer products described as having "no artificial ingredients" or "no preservatives."2
2. Incorporating superfood nutrition
According to data from IRI, more than half of consumers say they want products that contain vitamins and minerals, and 47% say they want products that are low in sugar.3 Manufacturers are looking for ingredients that can support nutritional claims while also delivering added texture and flavor to enhance consumer appeal. Almonds are one example of an ingredient combining proven nutritional benefits with outstanding taste and texture, which makes them a valuable addition to a wide variety of snack and bakery products.
3. Expanding free-from alternatives
Many bakers are expanding their gluten-free options to appeal to label-conscious consumers. Breads made with gluten-free flours are gaining momentum as consumers look for healthier and more nutritious substitutes for processed wheat flours. Almond flour is a popular alternative to traditional flour because it contains the same nutritional properties as whole almonds, is low on the glycemic index and is naturally gluten-free.
Blue Diamond Almond Flour has a smooth mouthfeel and a flour-like consistency that is ideal for even the most delicate of pastries. This ingredient can be easily incorporated in a range of bakery applications, including cakes, breads, muffins, cookies, bars and more.
Check out our tips and expert insights on innovating with almond flour in snack and bakery products.
1. "Onward and upward: Clean label trend shows no signs of slowing," Food Dive. January 14, 2019
2. "Brands Make a "Clean" Break from Artificial Ingredients and Preservatives," L.E.K. Consulting. February 3, 2020.
3. "How America Eats: Snacking Lifestyles are Here to Stay," Information Resources, Inc. (IRI). April 14, 2020
Article originally published June 1.
Subscribe for More
Blue Diamond Insights