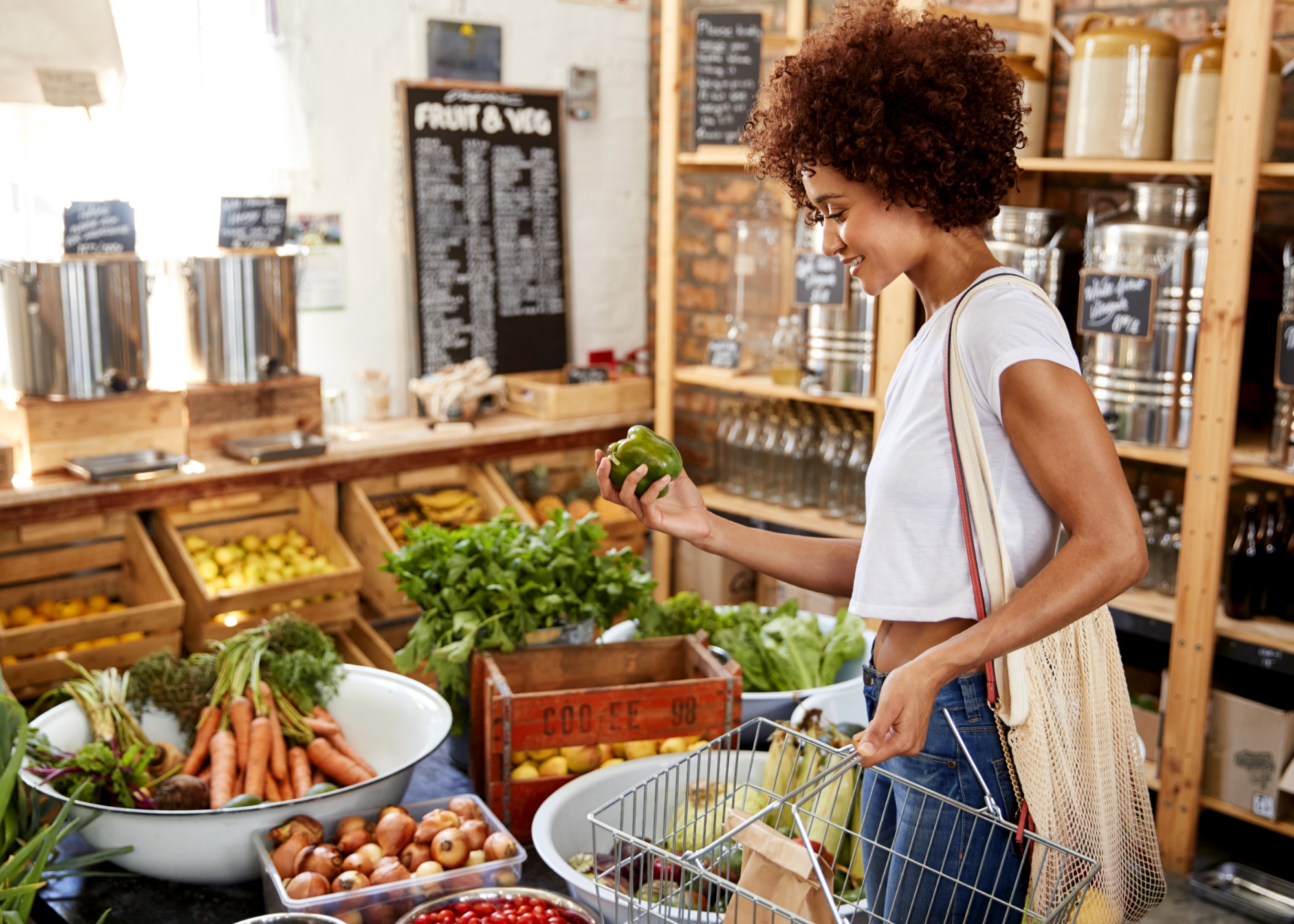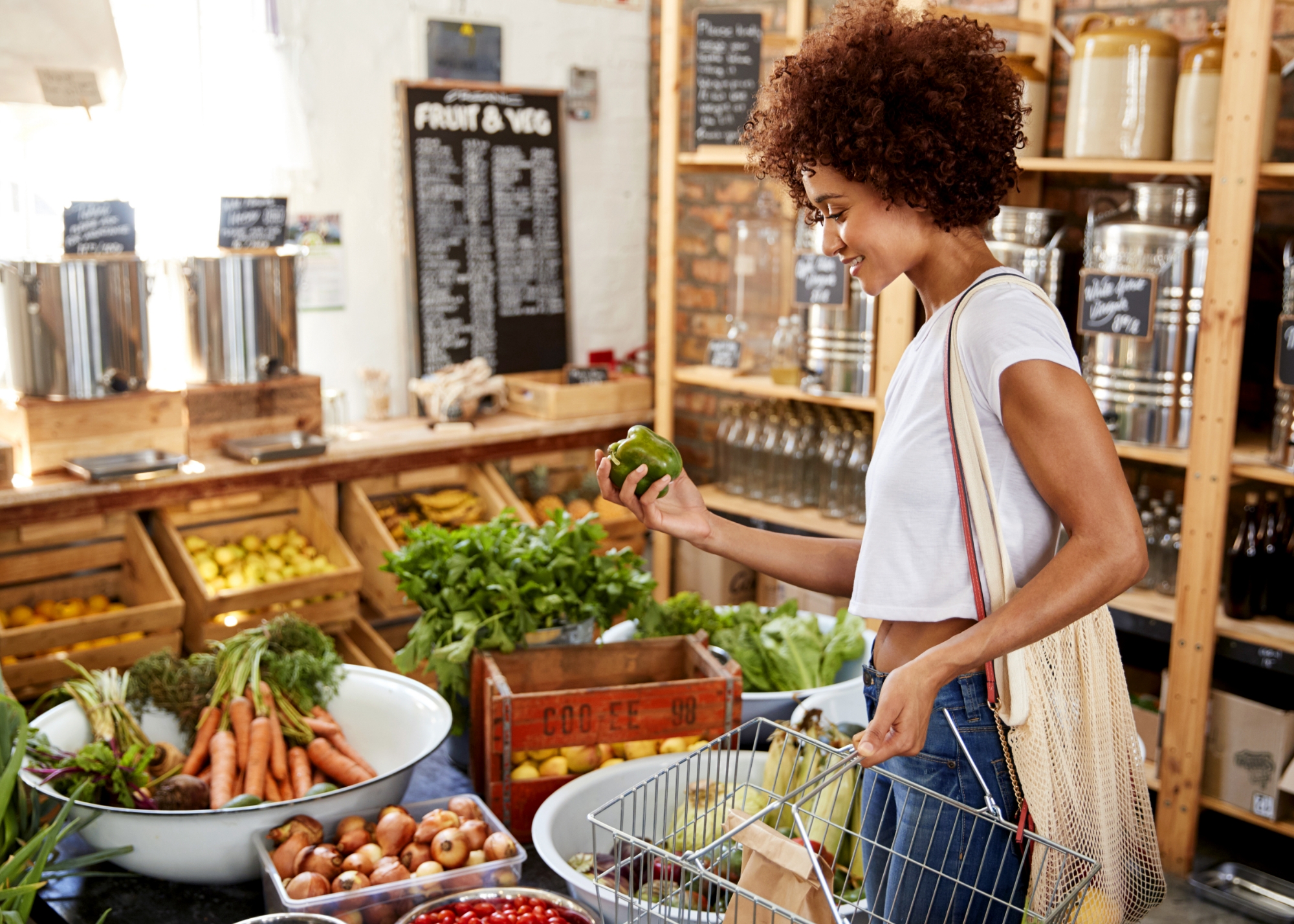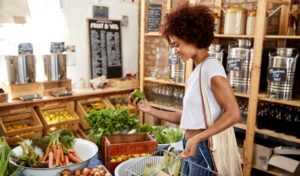 Explore the "better-for-us" trend by learning more about:
Plant-based, non-dairy preferences
Balancing taste, health and sustainability
Health and wellness has been a major food and beverage trend for the past few years, and has seen exponential growth as a result of the pandemic. Similarly, consumer interest in sustainability has grown significantly. The demand for these trends has created an even larger, more powerful trend known as "better-for-us," which combines health and wellness with sustainability. There's ample research backing up the emergence of this trend, including:
A survey by Nextbite1 found that 46% of consumers want to eat healthier in 2022, making it the most highly ranked lifestyle change.
Kerry research2 found that 40% of Americans are deeply concerned with how sustainable their food and beverage purchases are.
A poll from C.O.nxt and Menu Matters3 found that more than 80% of consumers identify sustainability as an important factor in food and beverage purchase decisions.
The Growth of "Better-for-Us"
As the millennial and Gen Z generations gain buying power, sustainable food and beverage products are expected to grow rapidly. A survey from Nielsen4 reported that 73% of millennials and 62% of Gen Z consumers prefer to buy from sustainable brands. This has resulted in a growing interest in "better-for-us" diets, such as plant-based diets that are considered healthy and more sustainable.
Formulators can tie health and sustainability together within the overarching "better-for-us" trend to combine the best of both worlds for optimal consumer interest. Here are two opportunities for growth within "better-for-us":
Power of plants and non-dairy: Plant-based diets, in comparison to those rich in animal products, are viewed as a more sustainable option because they use fewer valuable natural resources. The Good Food Institute5 found that almost one-third of U.S. consumers highlight the environment as one of their top three reasons for eating more plant-based foods. Consumers have learned they don't need to commit to veganism every day to make an impact on their diet and on the environment. Instead, they're making smaller lifestyle changes by swapping out dairy milk with a plant-based milk, meat with a plant-based alternative and even picking creamy non-dairy frozen treats over traditional ice cream.
Balancing taste, health and sustainability: To gain consumer loyalty for food and beverage products that are both healthy for consumers and the planet, the products must taste good-if not better-than less healthy and sustainable options. Here is some expert insight on the importance of balance:

Mintel6 noted that 65% of US adults agree that they would not buy a more sustainable brand if their products were lower quality.
The International Food Information Council7 found that 55% of consumers state that taste is the most important factor when comparing dairy and non-dairy products, with 42% of consumers preferring the taste of non-dairy products.

Industry experts from CUESA8, a sustainable agriculture non-profit, note that sustainable foods taste better because they start with healthy soil, which produces a more nutrient-dense product. Formulators can incorporate wholesome, natural ingredients for their product innovations to create the ideal "better-for-us" product.
Incorporating almonds and almond ingredients within your next formulation is a great way to meet the rising consumer demand for "better-for-us" foods and beverages. Almonds are a tasty plant-based product, and can be sourced through sustainable practices. For example, adding almond butter within rich, creamy non-dairy treats allows producers to create a permissible indulgence that doesn't sacrifice taste or texture.
Almond protein powder is another healthy solution for inclusion in "better-for-us" treats. While many plant-based protein alternatives are considered healthy, they can often leave an undesired "beany" aftertaste. Almond protein powder, however, offers a smooth mouthfeel and slightly sweet aftertaste.
Need some ideas on how to curate a delicious, "better-for-us" food or beverage product that has a light carbon footprint and provides health benefits consumers are looking for? Visit our "better-for-us" recipe inspirations here.
References:
1 "Forty-Six Percent of Consumers Plan to Eat Healthier in 2022 According to New Survey by
Nextbite," Globe Newswire. January 5, 2022.
2 "Consumers seek more sustainability benefits," Food Business News. July 2021.
3 "Consumer interest in sustainability is still growing," Food Business News. February 19 2021.
4 "Sustainable Retail: How Gen Z Is Leading the Pack," January 2020.
5 "Will plant-based diets lead to a more sustainable future," FoodBev Media. June 2020
6 "Sustainable proteins need to be more than eco-friendly," June 2021.
7 "IFIC points to 2022 food trends," Dairy Reporter. January 10 2022
8 "Does Sustainable Food Taste Better?" 2011.
Subscribe for More
Blue Diamond Insights