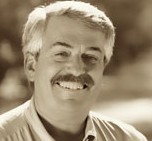 Stormy weather Friday and Sunday kept bees mostly out of the orchards throughout the state. Saturday brought a respite from the wind, plenty of sunshine and calm winds in the central and southern regions. Bees in those regions were able to work most of Saturday uninterrupted. Higher winds and thicker cloud cover in the northern region limited bee activity Saturday to four hours of less than optimal flying conditions. Temperatures through the weekend ranged from overnight lows in the mid to upper 40s to daytime highs in the upper 50s to low 60s through most of the state. Wind speeds averaging around 10 miles per hour with peak gust reaching close to 20 miles per hour dominated Friday and Sunday with some places getting gusts of 50 miles per hour. Calm, sunnier weather broke through Saturday in most of the growing areas. Rain accumulations averaged around .25 inches throughout the state with the north accumulating slightly more and the south accumulating slightly less.
Bloom is progressing despite the stormy weather. Sonora has reached its peak number of open flowers in the northern and southern region and is beginning to shed petals, largely due to high winds. Nonpareil and its California type pollinizers should reach their peak number of open flowers within the next three days with the southern region being the first to reach that threshold. Monterrey is slightly behind Nonpareil, while Carmel remains a day or two behind Nonpareil. The late blooming Butte now has around 25% of its flowers fully open for pollination with the Padre a day behind at roughly 16% throughout the state. Observers continue to note the high variability between orchards this year. East side orchards with sandier soil tend to be running three to five days ahead of their counterparts on the west side with heavier soil.
Wet conditions have kept growers mostly out of their orchards. A few growers on sandy ground were able to make a fungicide treatment by ground on Saturday where needed. Some on heavier ground could make treatments by air depending on plane availability. High winds combined with saturated soil in San Joaquin and Stanislaus Counties have blown over significant number of trees in some orchards. A few orchards have lost upwards of 40% of their trees. Despite these few extreme cases, the total number of blown over trees represent an insignificant amount of the state's acreage.
By Brian Noeller
Photos by Mel Machado, Dennis Meinberg, Ernie Reichmuth and Matthew Willson
Northern Conditions and Bloom Status
| | |
| --- | --- |
| High Temperature: | 54°F |
| Low Temperature: | 46°F |
| Wind | 12 mph. Gusts up to 22 mph. |
| Rain | 0.25″ |
| Sky Conditions: | Overcast skies. |
| Bee Activity: | Very limited due to wind and rain. |
Current weather at the National Weather Service
| | | | | | | | | |
| --- | --- | --- | --- | --- | --- | --- | --- | --- |
|  Variety | Dormant | Green Tip | Pink Bud | Popcorn | Bloom | Petal Fall | Jacket |  Out of Jacket |
|  Sonora | | | | 10% | 59% | 23% | 8% | |
|  Nonpareil | | | 15% | 23% | 50% | 10% | 2% | |
|  California | | | 12% | 20% | 53% | 14% | 1% | |
|  Carmel | | | 24% | 35% | 39% | 2% | | |
|  Peerless | | | | 10% | 50% | 30% | 10% | |
|  Monterey | | | 25% | 25% | 45% | 5% | | |
|  Butte | | | 35% | 33% | 32% | | | |
|  Padre | | | 40% | 42% | 18% | | | |
Central Conditions and Bloom Status
| | |
| --- | --- |
| High Temperature: | 58°F |
| Low Temperature: | 43°F |
| Wind | 7 mph. Gusts up to 18 mph. |
| Rain | .05 – .1″ |
| Sky Conditions: | Overcast. |
| Bee Activity: | 2 to 3 hours of fair activity in the morning. |
Current weather at the National Weather Service
| | | | | | | | | | |
| --- | --- | --- | --- | --- | --- | --- | --- | --- | --- |
| Percentages | Dormant | Green Tip | Pink Bud | Popcorn | Bloom | Petal Fall | Jacket | Nutlet | Total |
| Sonora | | | 2% | 26% | 68% | 4% | | |         100 |
| Nonpareil | | | 17% | 32% | 51% | | | |         100 |
| California | | | 17% | 37% | 46% | | | |         100 |
| Carmel | | 1% | 39% | 27% | 33% | | | |         100 |
| Monterey | | | 19% | 39% | 42% | | | |         100 |
| Butte | | 13% | 42% | 20% | 25% | | | |         100 |
| Padre | | 21% | 43% | 19% | 17% | | | |         100 |
Southern Conditions and Bloom Status
| | |
| --- | --- |
| High Temperature: | 64°F |
| Low Temperature: | 46°F |
| Wind | 7 mph. Gusts up to 18 mph. |
| Rain | .02″ |
| Sky Conditions: | Overcast. |
| Bee Activity: | 2 hours of fair activity. |
Current weather at the National Weather Service
| | | | | | | | | |
| --- | --- | --- | --- | --- | --- | --- | --- | --- |
| Percentages | Dormant | Green Tip | Pink Bud | Popcorn | Bloom | Petal Fall | Jacket | Nutlet |
| Sonora | | | | 6% | 73% | 21% | | |
| Nonpareil | | | | 19% | 71% | 10% | | |
| California | | | 3% | 22% | 68% | 7% | | |
| Carmel | | | 22% | 25% | 52% | 1% | | |
| Monterey | | | 12% | 18% | 64% | 6% | | |
| Butte | | 1% | 39% | 32% | 28% | | | |
| Padre | | 12% | 57% | 16% | 15% | | | |