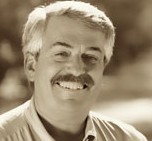 Weather conditions over the past couple days have been relatively favorable for the remaining bloom. Although overnight temperatures throughout the state approached critically low levels, they haven't dropped low enough to cause any notable damage. Overnight temperatures throughout the state dropped to the low 30s, with the central region reporting the lowest temperatures at 30 degrees. Daytime highs reached the low 60s, with the southern region reporting warmer temperatures than the central and northern regions. Throughout the state, the warmer temperatures allowed bees to average 6 to 7 hours of good activity each of the past two days.
Crop development in the early blooming varieties continues to advance quickly toward the jacket stage. In the northern and southern regions, there is very little bloom remaining in Nonpareil and its California type pollinizers. Nutlets remain enclosed in their protective jackets and leaves are beginning to emerge in the earlier varieties. Conversely, observers throughout the state are reporting that bloom progression in the Butte and Padre varieties has been slow compared to the earlier blooming varieties. Padre has caught up with Butte in most areas, and has reached or passed peak bloom in the northern and southern regions.
Most growers have completed their second round of fungicide treatments, and some are planning to apply a third treatment before the forecasted rain this coming weekend. Growers have also been busy applying fertilizer to help support the developing crop.
By Jereme Fromm
Photos by Mel Machado, Jereme Fromm, Dennis Meinberg, Matt Willson and Ernie Reichmuth
Northern Conditions and Bloom Status
| | |
| --- | --- |
| High Temperature: | 60°F |
| Low Temperature: | 31°F |
| Wind | 4 mph. Gusts up to 12 mph. |
| Sky Conditions: | Patchy clouds |
| Bee Activity: | 7 hours of fair to good activity on Tuesday, February 28. 6 hours of very good activity Monday, February 27. |
Current weather at the National Weather Service
| Variety | Dormant | Green Tip | Pink Bud | Popcorn | Bloom | Petal Fall | Jacket | Out of Jacket |
| --- | --- | --- | --- | --- | --- | --- | --- | --- |
| Sonora | % | % | % | % | 1% | 36% | 63% | % |
| Nonpareil | % | % | % | % | 8% | 52% | 40% | % |
| California | % | % | % | % | 3% | 47% | 50% | % |
| Carmel | % | % | % | % | 10% | 49% | 41% | % |
| Peerless | % | % | % | % | % | 10% | 90% | % |
| Monterey | % | % | % | % | 5% | 55% | 40% | % |
| Butte | % | % | % | % | 52% | 38% | 10% | % |
| Padre | % | % | % | 3% | 66% | 28% | 3% | % |
Central Conditions and Bloom Status
| | |
| --- | --- |
| High Temperature: | 61°F |
| Low Temperature: | 30°F |
| Wind | 4 mph. Gusts up to 11 mph. |
| Sky Conditions: | Clear |
| Bee Activity: | 6 hours of fair to good activity on Tuesday, February 28. 6 hours of very good activity Monday, February 27. |
Current weather at the National Weather Service
| Variety | Dormant | Green Tip | Pink Bud | Popcorn | Bloom | Petal Fall | Jacket | Out of Jacket |
| --- | --- | --- | --- | --- | --- | --- | --- | --- |
| Sonora | % | % | % | % | 15% | 32% | 53% | % |
| Nonpareil | % | % | % | % | 28% | 26% | 46% | % |
| California | % | % | % | % | 29% | 28% | 43% | % |
| Carmel | % | % | % | % | 55% | 25% | 20% | % |
| Monterey | % | % | % | % | 36% | 33% | 31% | % |
| Butte | % | % | % | 2% | 72% | 19% | 7% | % |
| Padre | % | % | % | 9% | 81% | 9% | 1% | % |
Southern Conditions and Bloom Status
| | |
| --- | --- |
| High Temperature: | 62°F |
| Low Temperature: | 33°F |
| Wind | 6 mph. Gusts up to 1 mph. |
| Sky Conditions: | Clear |
| Bee Activity: | 6 hours of fair to good activity on Tuesday, February 28. 6 hours of very good activity Monday, February 27. |
Current weather at the National Weather Service
| Variety | Dormant | Green Tip | Pink Bud | Popcorn | Bloom | Petal Fall | Jacket | Out of Jacket |
| --- | --- | --- | --- | --- | --- | --- | --- | --- |
| Sonora | % | % | % | % | % | 15% | 85% | % |
| Nonpareil | % | % | % | % | 15% | 41% | 44% | % |
| California | % | % | % | % | 13% | 35% | 52% | % |
| Carmel | % | % | % | % | 45% | 31% | 24% | % |
| Monterey | % | % | % | % | 33% | 33% | 34% | % |
| Butte | % | % | % | % | 73% | 24% | 3% | % |
| Padre | % | % | % | 7% | 87% | 6% | % | |