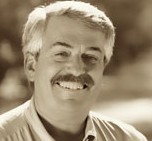 Clear skies and warm weather continued throughout the state over the past two days. Temperatures in all regions reached the upper 60s, with overnight lows holding in the low to mid 30s. Observers reported 6 to 7 hours of very good bee activity throughout the state on Wednesday and Thursday.
Nonpareil and California type varieties have very little viable flowers left to pollinate. Flower petals  continue to drop and leafy tissue continues to emerge. Carmel and Monterey varieties continue to trail the earlier varieties by two to three days. The Butte and Padre varieties still have significant amounts of open flowers remaining with observers reporting very strong bee activity in these orchards over the past few days.
The warm weather over the past several days has helped to dry out overly saturated from previous storms. With rain forecasted for Saturday night and Sunday morning, growers have taken this opportunity to wrap up fungicide application and apply fertilizers to their orchards.
By Jereme Fromm
Photos by Mel Machado, Dennis Meinberg, Matt Willson and Ernie Reichmuth
Northern Conditions and Bloom Status
| | |
| --- | --- |
| High Temperature: | 69°F |
| Low Temperature: | 35°F |
| Wind | 4 mph. Gusts up to 8 mph. |
| Sky Conditions: | Clear |
| Bee Activity: | 7 hours of fair to good activity on Thursday, March 2. 7 hours of very good activity Wednesday, March 1. |
Current weather at the National Weather Service
| Variety | Dormant | Green Tip | Pink Bud | Popcorn | Bloom | Petal Fall | Jacket | Out of Jacket |
| --- | --- | --- | --- | --- | --- | --- | --- | --- |
| Sonora | % | % | % | % | % | 20% | 80% | % |
| Nonpareil | % | % | % | % | 3% | 47% | 50% | % |
| California | % | % | % | % | % | 32% | 68% | % |
| Carmel | % | % | % | % | 4% | 41% | 55% | % |
| Peerless | % | % | % | % | % | 2% | 98% | % |
| Monterey | % | % | % | % | 1% | 49% | 50% | % |
| Butte | % | % | % | % | 42% | 40% | 18% | % |
| Padre | % | % | % | 1% | 56% | 28% | 15% | % |
Central Conditions and Bloom Status
| | |
| --- | --- |
| High Temperature: | 68°F |
| Low Temperature: | 37°F |
| Wind | 4 mph. Gusts up to 8 mph. |
| Sky Conditions: | Clear |
| Bee Activity: | 7 hours of fair to good activity on Thursday, March 2. 6 hours of very good activity Wednesday, March 1. |
Current weather at the National Weather Service
| Variety | Dormant | Green Tip | Pink Bud | Popcorn | Bloom | Petal Fall | Jacket | Out of Jacket |
| --- | --- | --- | --- | --- | --- | --- | --- | --- |
| Sonora | % | % | % | % | 2% | 30% | 68% | % |
| Nonpareil | % | % | % | % | 15% | 25% | 60% | % |
| California | % | % | % | % | 15% | 27% | 58% | % |
| Carmel | % | % | % | % | 38% | 28% | 34% | % |
| Monterey | % | % | % | % | 26% | 26% | 48% | % |
| Butte | % | % | % | % | 63% | 19% | 18% | % |
| Padre | % | % | % | 2% | 74% | 18% | 6% | % |
Southern Conditions and Bloom Status
| | |
| --- | --- |
| High Temperature: | 69°F |
| Low Temperature: | 33°F |
| Wind | 3 mph. Gusts up to 10 mph. |
| Sky Conditions: | High, thin clouds. |
| Bee Activity: | 6 hours of fair to good activity on Thursday, March 2. 7 hours of very good activity Wednesday, March 1. |
Current weather at the National Weather Service
| Variety | Dormant | Green Tip | Pink Bud | Popcorn | Bloom | Petal Fall | Jacket | Out of Jacket |
| --- | --- | --- | --- | --- | --- | --- | --- | --- |
| Sonora | % | % | % | % | % | 5% | 95% | % |
| Nonpareil | % | % | % | % | 3% | 19% | 78% | % |
| California | % | % | % | % | 1% | 37% | 62% | % |
| Carmel | % | % | % | % | 20% | 25% | 55% | % |
| Monterey | % | % | % | % | 10% | 35% | 55% | % |
| Butte | % | % | % | % | 70% | 24% | 6% | % |
| Padre | % | % | % | 1% | 82% | 16% | 1% | % |