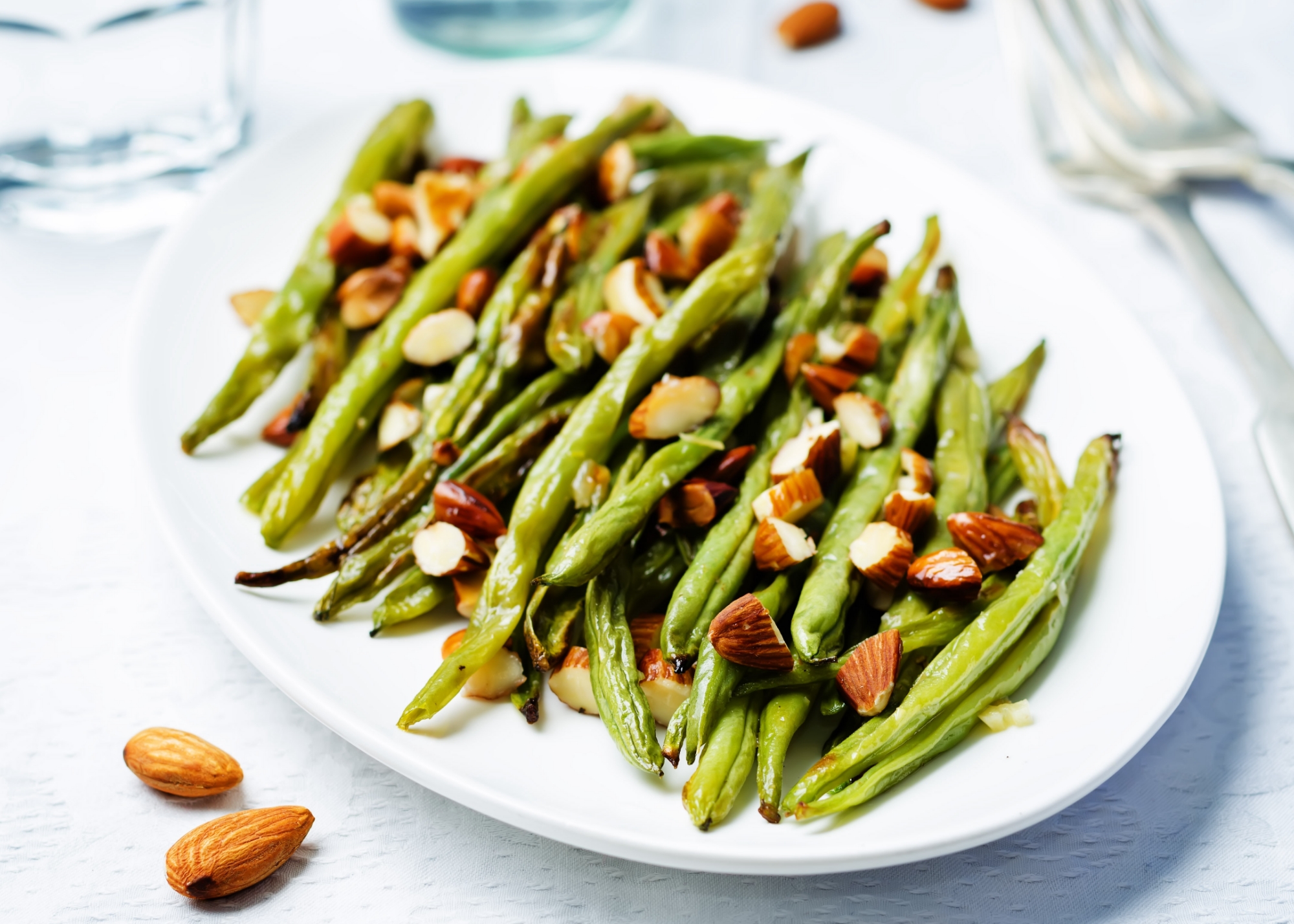 Simple, Real Ingredients Series
Learn what makes an ingredient recognizable, along with:
Emerging market categories
Ideal formulations
How almonds meet the demand
With more consumers cooking and baking at home, the interest in simple, recognizable ingredients has only grown. Affordability and convenience have previously been top-of-mind, but many consumers now have a greater awareness of the food and beverages they're consuming, and the quality of the ingredients that make up those products.
We talked with Stephanie Doan, Manager of Product Innovation at Blue Diamond, to learn more about the growing interest in recognizable ingredients and how almonds fit well within these existing-and emerging-food and beverage market categories.
1. How would you define a recognizable ingredient?
It's simple. Recognizable ingredients are those that consumers can easily identify - they know where they come from and how they're produced. These all-natural and recognizable ingredients don't have chemical-sounding or scientific names. Recognizable ingredient formulations refrain from using overly processed descriptions that can often leave the consumer wondering what the food or beverage they're consuming is made up of.
2. Have you noticed an increased interest in simple ingredients since the beginning of the pandemic? What is driving this demand?
Prior to the pandemic, real, simple, and recognizable ingredients were almost exclusively used in premium products where the manufacturer could market it at a higher profit point. Today, we see this trend continuing into the mainstream mass market at much more affordable price points for the everyday consumer. Consumers are doing more research than ever regarding their food choices and have easier access to readily available information. As the pandemic drove consumers to cook more at home, they gained an appreciation for high-quality, unprocessed, real food ingredients.
Not only is this standard incorporated within more affordable offerings, but the expectation is also carrying into more convenience-focused, ready-to-eat and manufactured foods. Consumers are willing to trade the convenience of not needing to take an extra step - such as mixing their butter to emulsify or shaking their beverage-for the removal of added ingredients and inclusion of simpler labels.
3. Are there specific formulators that work best with simple ingredients?
The world of ingredient technology is continuously evolving to create functional ingredients with clean labels. However, food and beverage product formulations that do not require complex technical solutions and highly functional ingredients tend to work better for simple ingredients.  When the ingredients used are simple, recognizable, and full of the "good stuff," less of the "bad stuff" is needed to fortify the offering to be up to current day consumer expectations and demands.
4. Is there an emerging food or beverage category that you believe has the potential to expand with this trend?
From sauces and yogurt to beverages and snacks, we're noticing a shift in keeping flavor profiles and ingredient lists simple with the use of recognizable ingredients. Without the chemical-sounding functional ingredients, consumers are more willing to understand that products will need shaking, stirring and other adjustments that bring back the expected and desired texture. In fact, many times consumers actually view this extra step to bring back the texture a sign of the simple formulation since it has not been subject to artificial additives that automatically maintain texture.
5. How do almonds meet the demand for simple, real formulations?
As whole, sliced, diced, butter or flour, almonds are simple, clean label and resonate as recognizable, healthy ingredients with consumers. Almond's naturally healthy halo brings added consumer appeal to any food or beverage formulation. Since they are widely recognized as a superfood, consumers know that they can trust to receive essential nutrients with the simple, natural power of almonds.
6. What almond-based ingredients work best within these formulations?
Almonds and almond-based ingredients work well in many simple food and beverage formulations. Almond butter can play well in snacks such as bars, as well as thick, creamy sauces, and some non-dairy applications including yogurt. Almonds in their various forms can add texture to baked goods, bars, or even snack mixes. For a gluten-free alternative, almond flour works well in baked crackers, cookies, bars, brownies, pancakes and more!
Looking for more applied almond expertise from the Blue Diamond team? Contact us with any ingredient-related questions and start the process of creating the next simple, recognizable product offering today!
Sign Up for Monthly Access to the Latest Insights!