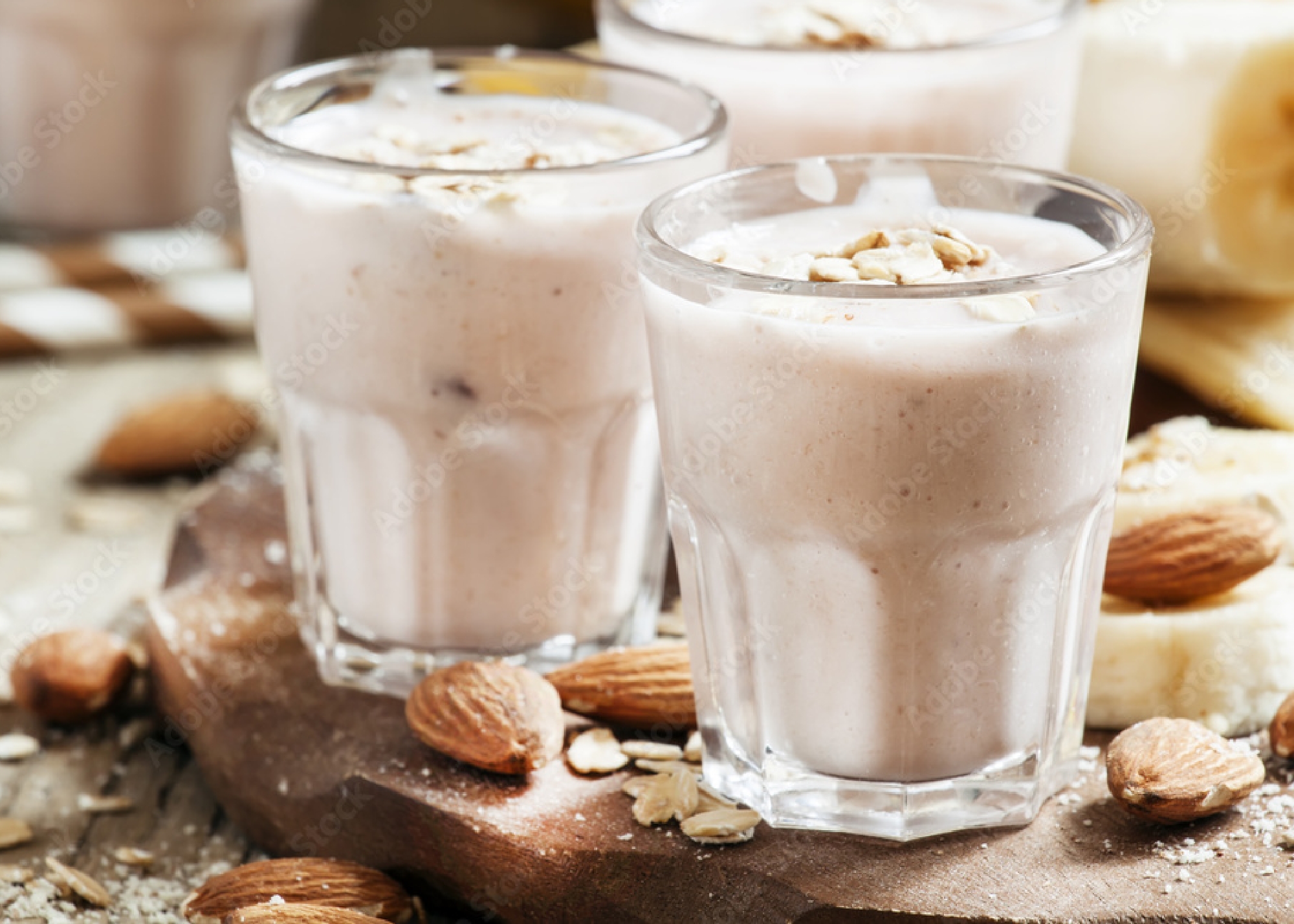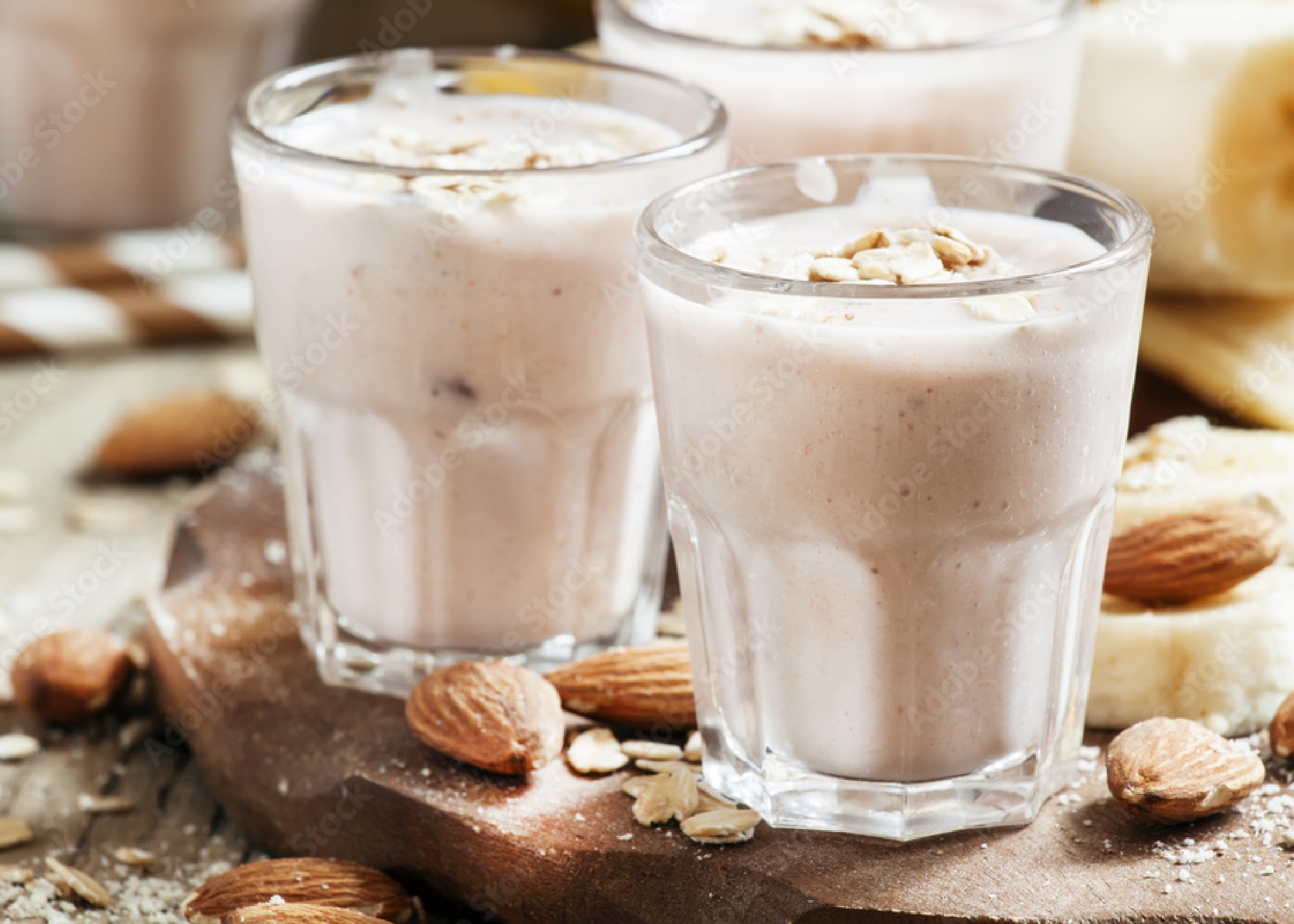 Leverage the power of almonds to innovate new beverages, including:
Almond Butter Milkshake
Almond Butter Latte
Plant-Based Almond Protein Shake
Mintel found that 71%1 of global consumers consider plant-based claims to be appealing, which is helping to drive interest in healthy, convenient, and delicious plant-based beverages. The plant-based beverage market is estimated achieve a compound annual growth rate of 14.3% from 2021 to 20282. Shake up the beverage industry with innovative, trend-setting beverage solutions that are just as delicious as they are healthy.
Here are 3 satisfying ways innovate a trend-worthy beverage offering:
1. Almond Butter Milkshake:
Innovate a new, better-for-you, plant-based twist on the classic milkshake with almond butter! A dairy-free almond butter milkshake provides a brain boost with vitamin E, fiber, and omega-3 fatty acids. Full of dietary fiber, vitamins, and zinc, the creamy texture of almond butter is an excellent alternative to ice cream-based milkshakes. When you formulate a better-for-you offering with almond butter you provide consumers with a deliciously satisfying, fiber and protein-filled treat.
The global coffee market is projected to reach a compound annual growth rate of 4.28% between 2021-20273, highlighting the opportunity for formulators to innovate coffee-based beverages such as almond butter lattes. Creamy, rich, protein-packed, and dairyless lattes are similar to the popular ketogenic bulletproof coffee. They combine the superfood qualities of almond butter, which brings protein and healthy fats, with a caffeine boost to create plant-based hybrid coffee - an alternative to keto coffee. If you're looking to formulate an even more fortified hybrid beverage, add collagen for an extra punch of protein.
3. Plant-Based Almond Protein Shake:
Perfect for post-workout recovery or a satiating mid-day snack, plant-based almond protein shakes are an ideal protein solution. Whether you formulate a ready-to-drink almond protein beverage or a plant-based protein powder formulation for consumers to scoop, the nutritional benefits of almonds are extremely valuable. Low carb, plant-based, clean label and gluten free, almond protein powder appeals to a wide range of health-conscious consumers looking to incorporate more protein into their diet.
If you're hungry for more industry information and insights on 2022 trends, listen to our podcast on 2022 food and beverage industry trends. Contact us today to learn more about today's trending beverage formulations.
References:
1 "Why plant-based functional beverages are perfect for the modern market," com. November 2021.
2 "Plant-Based Beverages Market Size," Grand View Research. September 2021.
3 "$102 Billion Global Coffee Market Growth, Trends, COVIDD-19 Impact, and Forecasts 2022-2027," com. March 14, 2022.
Sign Up for Monthly Access
to the Latest Insights!
Sign Up for Monthly Access to the Latest Insights!