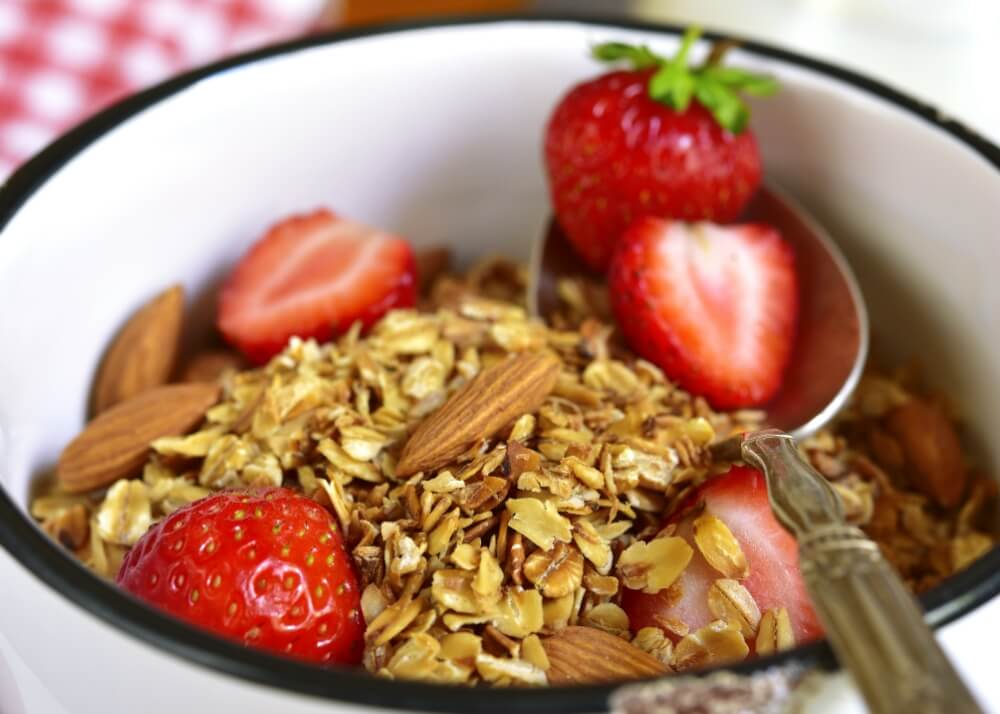 Learn about the trends driving breakfast innovation, including:
Growth for at-home snacking
Demand for indulgent textures
Growing interest in plant-based options
Breakfast has been called the most important meal of the day, but most people think their breakfast routines could use a boost. Four in ten eat the same thing for breakfast every morning, and nearly one third say they find their breakfast "boring," according to a Mintel survey.1
This gives brands an opportunity to innovate beyond traditional breakfast offerings to attract new consumers to the category. The COVID-19 pandemic has also made it more likely that people will enjoy breakfast foods during other parts of the day as they spend more time at home.
Here are three trends that will provide room for innovation in the year ahead:  
1. Putting the "break" in breakfast:
Who says cereal is only a breakfast food? More than a third (38%) of consumers eat cereal as a snack.2 Brands can capitalize on the shift toward more frequent snacking by creating cereals that can satisfy cravings at any hour. There's opportunity to play up the "snackability" factor with other breakfast foods – such as yogurt – by innovating with healthier and all-natural ingredients, which can help make breakfast more acceptable for all-day snacking. More than half (54%) of consumers say that they look for "healthy" breakfast foods.1
Health isn't the only factor influencing consumers' breakfast purchases. Recent surveys show that taste also plays a key role in purchase decisions, with consumers seeking out breakfast and cereal options that offer some degree of indulgence. Three quarters of UK cereal buyers consider taste to be their main purchase consideration, and a third of U.S. consumers say that cereal is a fun way to treat themselves.2 Product developers have an opportunity to get more creative with flavor and texture pairings to provide a more interesting eating experience for consumers.
3. Pivoting to plant-based:
The pandemic has inspired many consumers to make smarter and healthier food decisions. Interest in plant-based breakfast offerings is expected to expand as people prioritize foods with more nutritious and natural ingredients. Recent online search data shows that consumers are especially interested in breakfast products featuring plant-based protein powders or alternative-dairy ingredients.3 Product developers have an opportunity to expand the holistic health appeal of their breakfast offerings with plant-based ingredients that add protein, fiber, and other essential nutrients that can help consumers start the day off right.
As the tree nut highest in six essential nutrients, including protein and fiber, almonds can bring added value to healthier breakfast offerings and help product developers tap into the growing demand for products featuring natural ingredients with great taste and texture. Learn more about how almonds add value to breakfast foods.
Sources:
"Breakfast Foods: Incl Impact of COVID-19 - US," Mintel. October 2020
"The Future of Breakfast Cereals 2021," Mintel. February 2021.
"Plant-based, low-sugar shaping breakfast trends," Food Business News. April 20, 2021
Article originally published July 1.
Subscribe for More
Blue Diamond Insights