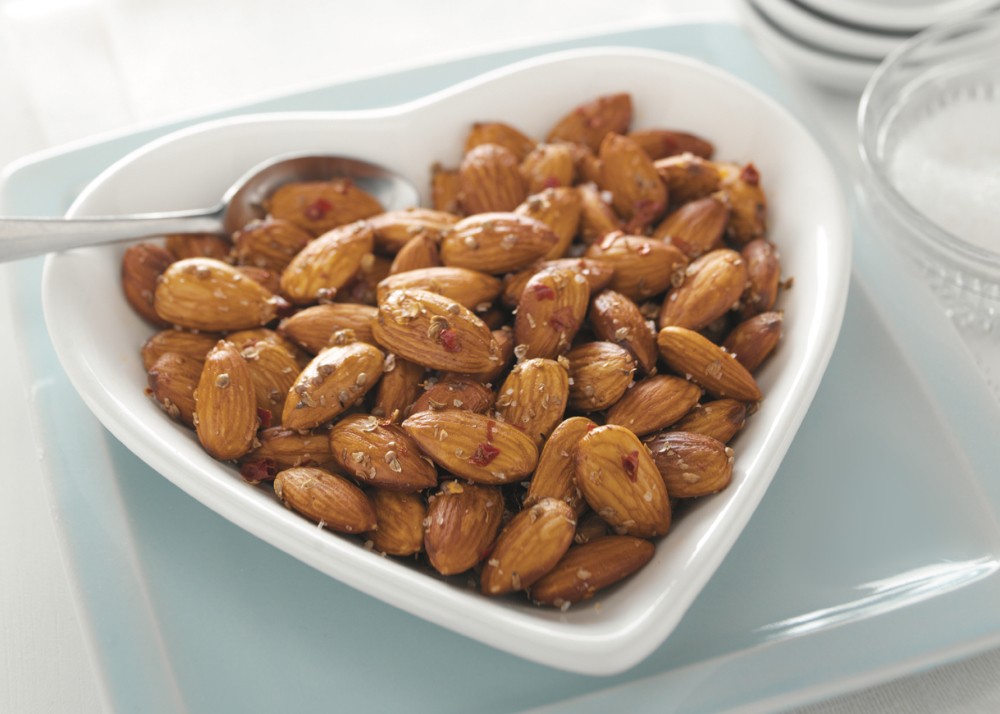 Learn how to address evolving consumer snack preferences, including:
A growing interest in new flavors and textures
A renewed focus on healthier options
An increased demand for transparency
Demand for snacks has remained strong throughout the pandemic, with many consumers snacking more frequently throughout the day as they spend more time at home. Three in five are choosing healthier snacks and meal solutions more often than they did before the pandemic, according to a recent survey.1
Looking ahead, snack manufacturers can expect continued strong demand for snacks that are offer great taste and better-for-you benefits.
Here are three trends driving snack innovation:
1. Growing interest in new flavors and textures
The texture and flavor of snacks are as important as ever. According to Innova Market Insights, 70% of consumers believe texture gives food and beverages a more interesting experience, and 60% say texture claims influence their purchasing decisions.2 Popular flavors for 2021 include sweet and spicy combinations, as well as more adventurous flavors inspired by global cuisines.
2. Renewed focus on mindful snacking
The COVID-19 pandemic has put a renewed focus on healthy eating. In a 2020 survey from the International Food Information Council, more than half of consumers said healthfulness matters more to them now than it has in the last decade.3 This means they are trying to make more responsible snack decisions, and are likely to prioritize products that can offer added nutritional benefits, such as immunity-boosting vitamins and minerals or protein for added energy.
3. Increased demand for transparency
Consumers increasingly want to know more about where their snack products come from and how they were produced. According to a recent survey, more than 60% would welcome more transparency about ingredient or product origins.5 Other areas where they would like more transparency include health attributes (such as the use of organic or non-GMO ingredients), environmental impact, and sustainability efforts.
To meet consumer demand for healthier snack options, manufacturers are looking for ingredients that can support nutritional and clean-label claims, while also delivering added texture and flavor to enhance appeal. Almonds are an ideal example of an ingredient that combines proven nutritional benefits with outstanding taste and texture, including the satisfying "crunch factor" that consumers crave in a snack.
With the addition of versatile almond ingredients like almond butter and almond protein powder, product developers can rely on multiple almond forms to add texture, flavor and nutrition to applications ranging from protein and nutrition bars to sweet baked goods and confectionery.
Check out our tips and expert insights on innovating with almonds in snacks.
1. "Pandemic Has Consumers Snacking Nonstop," Progressive Grocer. October 14, 2020.
2. "Navigating flavor trends: Innova Market Insights flags how COVID-19 challenges behaviors, indulgence still key," Food Ingredients First. May 21, 2020
3. "2020 Food & Health Survey," International Food Information Council. 2020.
4. "Protein remains a powerful force in food and beverage innovation," Food Business News. June 17, 2019.
5. "Global Consumers Trust Food Brands, But Seek Greater Transparency, DNV-GL Finds," Food Industry Executive. July 15, 2020.
Article originally published June 1.
Subscribe for More
Blue Diamond Insights