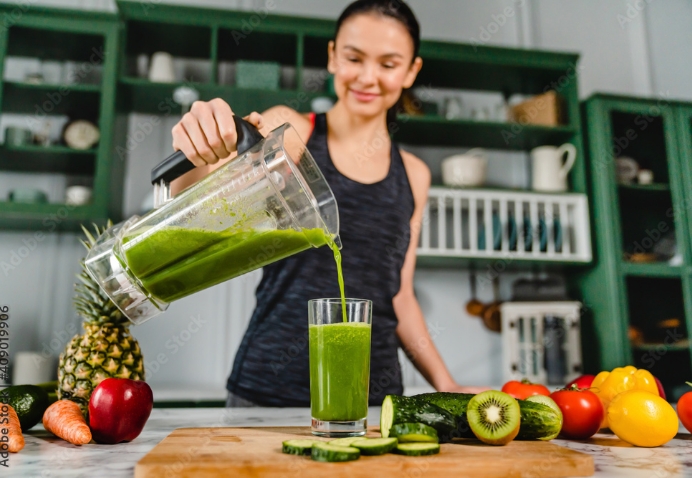 Learn about the driving factors behind today's current beverage trends, such as:
Better-For-You Beverages
Fortified Formulations
Drinkable Protein
The plant-based trend has taken over all industry categories in 2022, from ice cream to protein cookies as it provides a healthy alternative for consumers to indulge, so naturally, the trend has expanded into beverages. In fact, the plant-based beverage market size is estimated to reach $22.4 billion by 20261 and has an expected compound annual growth rate of 14.3% from 2021 to 20282.
According to Nextbite, 46% of consumers indicate that they want to eat healthier in 20223. As consumers continue to expect more from their beverages as far as health and nutrition are concerned, it's important for producers to innovate beverage formulations that combine function and nutrition, while still offering the taste and texture consumers expect.
Uncovering the ideal beverage formulation requires producers to pay close attention to what consumers are looking for. Check out three current beverage industry trends driving innovation and consumer demand:
1. Better-For-You Beverages:
As consumer interest in health continues to increase, the desire for soft drinks declines, which is boosting the growth of better-for-you alternatives. While the overall better-for-you category has exponentially grown in recent years, the demand for healthy beverages has skyrocketed as the global health beverage market is projected to see a compound annual growth rate of 7.88% by 20264. Many of the desired health benefits provided by better-for-you beverages come naturally from plant-based superfood ingredients, such as probiotics, prebiotics, vitamins, and protein. According to Innova Market Insights, 69%5 of consumers say it's also important for drinks to be made from 100% natural ingredients, showcasing opportunities for plant-based, better-for-you beverages, which consumers largely view as natural.
2. Fortified Formulations:
To assist people with dietary deficiencies, food manufacturers can fortify-or enrich-their offerings to include essential nutrients. The future is bright for fortified, functional beverage formulations as an estimated 69%6 of global consumers would be, or already are, interested in consuming functional beverages. More than 40%6 of consumers increased their purchases of functional beverages since the start of the pandemic. The increased demand for fortified formulations only furthers the interest in plant-based products as many of the ingredients, such as almonds, are full of vitamins, micronutrients, and macronutrients that consumers are looking for.
The variety of health claims6 listed on beverages has expanded as a result of this growing interest, including:
55% of consumers pointed to immune support as one of the top sought-after benefits

46% are searching for claims to help promote healthy bones and joints

43% of consumers scan packages for digestive health claims

40% of shoppers look for heart-healthy beverages

39% of consumers are interested in energy-boosting claims
Ranging from ready-to-drink protein beverages to pre-made protein powders, plant-based drinkable protein offerings combine convenience, plant-based and functional trends all in one drink. Along with the expanding interest in personal health, products that provide added protein entice consumers who are looking to meet protein consumption goals. Because of this, the protein supplements market size is predicted to grow by $9.45 billion7 by 2025, with a heavily fragmented market that benefits innovative plant-based offerings. With 61%8 of consumers considering plants to be a preferred protein source, and 89%9 of consumers supporting companies that utilize plant-based ingredients, it's clear that drinkable protein is only going to grow in popularity.
Incorporating the superfood power of almond protein powder within any beverage formulation is an ideal way to keep up with consumer trends. Whether shaken, blended, or iced, almond protein powder-based beverages provide the health benefits consumers are looking for, such as protein, vitamins and minerals, while still offering delicious taste and creamy texture that consumers expect. Unlike other plant-based protein sources, almond protein powder has flavor masking qualities that dilute the "earthy" or "beany" notes that other plant-based ingredients can bring. Almond protein powder also provides a smooth mouthfeel and slightly sweet-yet neutral-flavor that works well in a range of formulations.
The Blue Diamond team can help you innovate a beverage offering that encompasses today's most sought-after trends. Contact us today to learn about consumer demands and how to start the innovation process.
References:
1 "Plant-Based Beverage Market by Source," Allied Market Research. 2020.
2 "Plant-Based Beverages Market Size," Grand View Research. September 2021.
3 "Study: 46 Percent of Consumers Plan to Eat Healthier in 2022," FSR Magazine. January 2022.
4 "Demand for Healthier Options Sparks Beverage Innovation Growth," PR Newswire. October 2021.
5 "Bright future for beverages? Why functional drinks are likely to grow post-pandemic," Nutritional Outlook. December 2021.
6 "40 % of consumers purchased functional products during the pandemic," Food & Beverage Insider. 2021.
7 "Protein Supplements Market Size to grow by USD 9.45 BN," Technavio. November 2021.
8 "61% of Consumers Worldwide Describe Plants as a Preferred Protein Source," Vegconomist. December 2021
9 "89% of Consumers Support Companies That Make Plant-Based Products," The Beet. February 2022.
Sign Up for Monthly Access
to the Latest Insights!
Sign Up for Monthly Access to the Latest Insights!