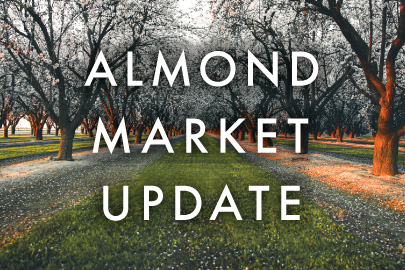 Laura Gerhard
Vice President
OVERVIEW
Shipments for the month of July exceeded industry expectations at 186.7 million pounds. This was even to last month and 10% higher to last year. Domestic shipments registered 56.5 million pounds, down 7% to last month and 1% to last year. Exports were 130.1 million pounds, which is up 3.5% to last month and 16% to last year. The July position report's stronger-than-expected shipments provided for a positive finish to the season holding carryout below 800 million pounds.
In total, the 2022 crop year closes out with shipments of 2.56 billion pounds which is down 2.6% to last crop year. Domestic shipments finished at 716.4 million pounds, down 6% to last year and export shipments finished at 1.85 billion pounds, down 1% to last year
SHIPMENTS
India: The Indian market finished the 2022 crop season down 6% compared to the prior year. Shipments for the month of July were up 85% versus last year. Following the objective estimate purchasing activity from 2022 crop and 2023 increased as the market looks to cover early season demand. With a later new crop harvest and an early November Diwali the Indian market is likely to see strong August and September shipments. 
China/Hong Kong/Vietnam: July shipments were recorded at 7.4 million pounds, down 30% compared to last year. Total shipments for the crop year concluded at 170.5 million pounds, up 10% versus the prior season. Buying activity was relatively quiet during the month but has picked back up in recent weeks with prices falling to attractive levels. The mid-autumn festival is coming up in the middle of September and will be a good barometer for Chinese demand going forward.
Europe: Europe saw an increase of 21% in shipments for July versus last season but ended the 2022 season down 8% overall. European consumers have struggled all season with inflation, high energy costs, the Ukraine war, and various other challenges that have affected consumer spending throughout the region. This, coupled with higher interest rates and pressure on retailers and manufacturers to draw down post-COVID inventories reduced volume in many categories. Consumer demand for almonds is beginning to see signs of life heading into late summer and fall with some retailers and packers reporting stronger demand in recent weeks. Given that shipping has generally normalized, along with smaller local inventories, we expect stronger 1st quarter shipments to Europe.
Middle East: July shipments to the Middle East were down 18% versus last year. This was largely expected as the market has been sitting on strong inventories for much of the last quarter of the crop season. For the year, the Middle East finished up 9% and this can be attributed to the lower almond prices being passed on to the end user and directly benefiting the consumer.
Domestic: July shipments were relatively flat year over year for the domestic market, coming in at 56.5 million pounds for the month. As the season ends, the US market trails last year's shipment performance by 6.6%. Consumption and consumer buying decisions in the US have been impacted by price increases over the last 12 months. Retailers and Consumer Packaged Goods companies have right-sized inventory positions to optimize warehouses due to an increase in interest rates and improvements in just-in-time logistics.

COMMITMENTS
Total commitments for the year ended at 373 million pounds, up 7% to last year. Uncommitted inventory improved to 419 million pounds and is down 14% to last year. New sales for the current crop year were respectable at 108.6 million pounds, which is 71.5% higher than last year. A good portion of this was comprised of export sales. California ends the crop year at 87.5% sold and shipped against total supply, compared to 85.9% last season.
Sales for new crop picked up and were 82.5 million pounds for the month. This is up 32% compared to last year with most of this volume (76.5 million pounds) coming from export markets. Overall, market activity continues to lag against last year's pace with total sales for the 2023 crop year at 204.9 million pounds which is down 31% to last year. Price continues to fall in search of demand. With almond prices at attractive levels, demand should pick up given various markets need to cover demand for the upcoming holiday season.
CROP
With the 2023 crop forecasted at 2.6 billion pounds, the total supply for the upcoming season is essentially unchanged compared to last year. Harvest is finally underway and is approximately two weeks later than last year.
Market Perspective
The July position report concludes the 2022 crop year on a positive note by exceeding industry expectations with a higher shipment figure. With that, the industry accomplishes a carryout below 800 million pounds. This provides a step in the right direction to managing the oversupply situation California finds itself in.
Almond price softened in the weeks following the Objective Estimate on increased offer from California packers along with quiet demand. Now that the carryover has been set, the supply situation becomes clearer, which should improve price discovery. Global markets remain largely uncovered as we head into the 2023 crop season. This has the potential to provide some much-needed price stability as buyers begin to cover their Q1 needs.
Harvest has arrived with growers in the southern regions of the valley starting to shake trees. The outlook for the 2023 crop will become clearer over the coming weeks as receipts are evaluated for quality, size, and supply potential.
To view Blue Diamond's Market Updates and Bloom Reports Online Click Here
To view the entire detailed Position Report from the Almond Board of California Click Here