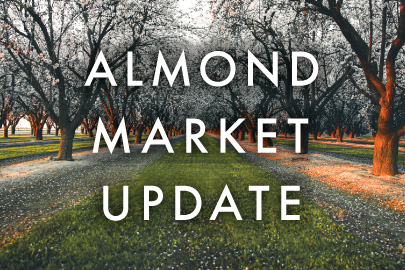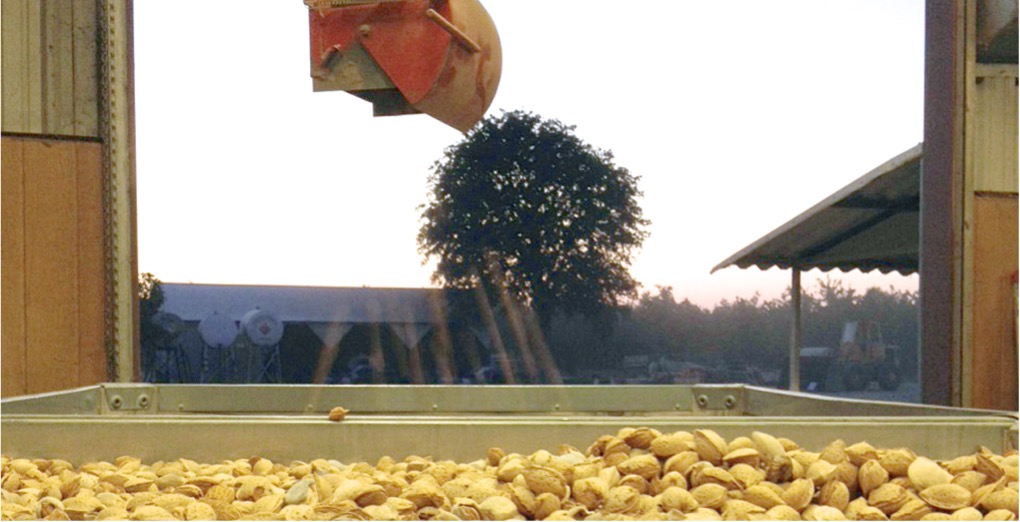 Laura Gerhard
Vice President
OVERVIEW
October shipments exceeded industry expectations recording 215 million pounds for the month, 14% higher than last month's performance and 1% lower than last year. Export shipments improved to 149 million pounds, 9% higher than last month and 2% lower versus last year. Domestic shipments were a bright spot for the month returning to familiar levels at 66 million pounds which is 27% higher than last month and 1% higher than previous year. Year-to-date shipments now stand at 631 million pounds down 3% to last year.
SHIPMENTS
India: Shipments to India were 32.5 million pounds, down 4% to last month and 27% year-to-date. Many reported strong sales for Diwali. This positive news should help sustain demand as the market looks to restock inventories in preparation for a busy wedding season during November and December. India, California's largest export market, has substantial demand left for the year and should continue to gain momentum as price stability improves.  
China: Shipments to China were 25.5 million pounds, down 21% compared to the same month last year. While down, October recorded the strongest month of shipments to China for the crop year as that market pushes to receive supplies in time for the Chinese New Year holiday. Total shipments now trail last year's pace by 14% as the market continues to struggle to gauge demand in light of continued intermittent COVID restrictions and controls. Buying activity is winding down as the market focuses on executing purchases and processing the almonds in time for the Chinese New Year holiday.
Europe: Shipments to the European market continue to follow a trend similar to the 2021 crop season. Inventory positions through the market continue to be strong demonstrated by weaker spot market pricing. Concerns remain surrounding almond demand, continued inflationary pressures, a strong dollar and energy costs. With the market well covered for the short term, lighter than typical activity for the balance of the calendar year is expected.  Buying activity has picked up and is mixed between landed and origin product, making for widely variable and unstable pricing. The European market remains largely uncovered in to 2023.
Middle East: Shipments to the Middle East remained relatively strong with the market up 34% for the first quarter of the crop season. This is a sign that many throughout the market were taking advantage of lower price levels over the last 4 to 6 weeks. Inventory positions in market remain strong, but with the upcoming World Cup and an earlier Ramadan, a robust supply of almonds is ready for the regional demand. With long supply chains, November likely marks the final month of shipments for the Ramadan season which will begin March 23, 2023.
Domestic: After September's low shipment total of 52 million pounds, the domestic market rebounded posting a shipment number of 65.5 million pounds in October. This is slightly ahead of prior year's total of 65.1 million pounds and in-line with numbers seen the last several years. The variability of shipments this crop year continues to demonstrate the uncertainty the market has faced with demand in the current economic environment.

COMMITMENTS
October commitments improved to 695 million pounds which is down 7% to last year. New sales were steady at 243 million pounds and remained nearly even to last year. Uncommitted inventory now stands at 1.1 billion pounds which is 17% higher than last year at this time. Sold and shipped as a percent of total supply (assuming a 2.6 billion crop) stands at 39% compared with 41% last year.
CROP
Crop receipts total 1.66 billion pounds. After 3 months the 2022 crop trails last year by 8% lending credence to industry expectations for a 2.6-billion-pound crop. Nonpareil receipts now trail last year by 12.6% with the Independence variety up 6.9% versus a year ago levels.
Market Perspective
October shipments exceeded industry expectations after a disappointing performance in September. Overall, the almond market is following a similar pattern to the 2021 crop season with lighter shipments through the first quarter.
New sales continue to be encouraging for a market struggling with demand to start the crop year. Global macroeconomic issues persist and price remains challenged in search of demand. The industry is focused on moving supply and will closely watch demand signals from the upcoming World Cup event in Qatar and the holiday season.
Harvest is nearly complete with packers and handlers continuing to receive their 2022 crop. The industry continues to evaluate the crop and will have a much clearer position on total size and quality over the coming weeks.
To view Blue Diamond's Market Updates and Bloom Reports Online Click Here
To view the entire detailed Position Report from the Almond Board of California Click Here